Dynasty recap: Season 1, Episode 2, "Spit It Out", Aired Oct. 18th, 2017
Well, things kicked off pretty exciting this week as cops swarmed the Carrington home. Claudia throwing around her suspicions has the police questioning the Carringtons. Steven is sure to explain the mental stability of Matthew's wife to one of the investigating officers. She may be crazy, but does that make her wrong? There is an awful lot of suspicion to pass around.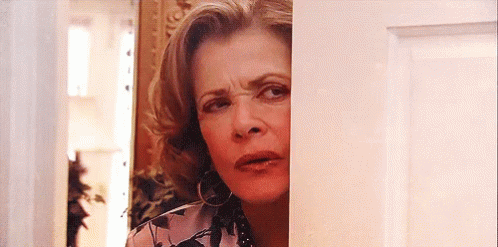 Too many suspects
Jeff and Fallon are those among the concerned. Especially since they were in negotiations on the land where the explosion too place. The same deal that Blake advised Fallon not to take. There are a few reasons we can think of as to why he wouldn't want Fallon taking that deal. One of them involves Blake's possible guilt. Cristal is also among those to be suspicious of. Matthew was her ex lover and there was a possibility of him ripping away whatever it is Cristal is after from the Carringtons.
Fallon shows no mercy in her comments to Cristal about the entire situation. The female powerhouse proves her inner strength as she doesn't even flinch when her father throws a glass her way. Instead, Fallon offers a smile and makes sure he knows he missed. Oh, Fallon.
Steven and Fallon pass snarky remarks back and forth over the PR fail that resulted from Cristal's faint. The only thing we're unsure of is whether it was real or an act. There is a very real possibility that Cristal is just doing her best to throw suspicion off herself. She tries to stick to saying she didn't love Matthew the way she loves Blake, but Sam seems to wonder.
Family and business go hand in hand
Blake tells Fallon that she needs to erase the photo of Cristal and Matthew she had. Fallon doesn't seem interested in covering for Cristal's possible guilt. But Steven is sure to point out that Fallon could also be seen as a suspect as she could have wanted an explosion to drive the price of the land down. At least she's able to concede the point. We're pretty sure Fallon could and absolutely would do something like that. But we hope she didn't.
Fallon is having some difficulty deciding if she wants to go to bed with Jeff or Culhane. So, naturally the solution is to have some fun with both of them. No one can say Fallon isn't capable of multitasking as she mixes business and pleasure without hesitation.
Everybody seems to be playing clueless as to who could have killed Matthew while at the same time trying to cover up tracks that could lead to them being suspects. Blake decides the best way to protect himself and his family is to send the cops sniffing after Jeff. Using Steven's idea for how Fallon could be considered guilty no less. Talk about throwing someone under the bus, Blake. But, Jeff isn't family, and Blake has to put the company and family first.
Tensions rising
Everyone in the house is suspicious of everyone else and it's obvious it's beginning to wear on everyone's nerves. The tension is definitely beginning to escalate, especially between the newlyweds. There is so much dishonesty and greed running among this crowd that it's truly difficult to pin down who was responsible for the explosion and Matthew's death. It may just result in Blake's shortest marriage yet if they don't figure it out soon.
On a positive side note, we cannot get over how absolutely adorable Steven and Sam are. Emphasis on the abs in absolutely. That is certainly a fine couple of young men. We truly hope Sam isn't playing Steven too badly because Steven is our favorite and deserves only the best.
Jeff's sister spouted some real wisdom about Fallon and her intentions. Jeff isn't interested in listening to the possibility of being used by her, but we found ourselves nodding right along with his sister. We hope Jeff and Fallon have a relationship a little less rocky than in the original series. We would love to see some real Jeff and Fallon love! But for now, the tension between them does seem to be rising. Let's hope it's a sexual tension!
Too many motives
There seems to be an awful lot of intimacy happening at Matthew's funeral. There is also a lot of animosity, but at least that's to be expected. So, if there's going to be animosity, you know a big chunk of it is going to be between Cristal and Fallon. This ends in Cristal hilariously pushing Fallon into a grave. We were laughing so hard, we forgot about how serious the argument between the two women was.
Through all the suspects, Steven was last on our list. Yet he was the one arrested. We definitely didn't see that one coming. Doesn't that just have you wondering who could have framed him. Since we know he didn't do it.
Trust is everything
Jeff proves to Fallon that he trusts her regardless of her thoughts on him. This move seems to go a long way in showing Fallon the kind of man Jeff can be. So, do we sense a real relationship blooming?
Fallon has it out with her father in a bold red dress that has people referencing the infamous Alexis. Man, we can't wait to see her and finally find out who was picked to play that iconic role. The show certainly hasn't failed us yet in the casting department yet. Or any department for that matter!
Who do you think was responsible for the explosion that resulted in Matthew's death? What are your thoughts on the Dynasty reboot so far? Let us know in the comments below! Be sure to check with Pure Fandom daily for all your entertainment needs!
Watch Dynasty Wednesdays at 9/8c on The CW, and follow along with my live tweets during the show @Sarah_Jeanne17!
Featured image via The CW
Gifs featured via Gifs.com