The Walking Dead returns to our screens on Sunday, October 22, and we couldn't be more excited. After the San Diego Comic Con trailer and reveal that the show will make a time-jump, there's a lot to theorize on and discuss. The cast also said in a recent Entertainment Weekly interview that, "this feels like our old show again", which means fan should expect a shit ton of zombies, a boatload of feels, and a NON-SEPARATED GROUP. Seriously, we're sick of Rick & Co. being kept apart. Keep our group together, Gimple!
We should also note that we are avoiding comic book spoilers, so these theories are based on what should happen from events in the show.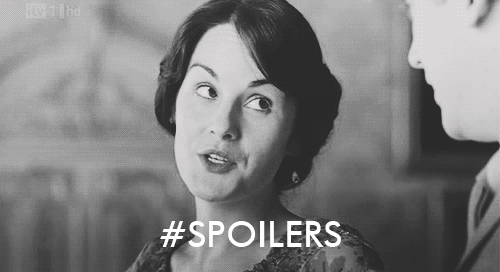 Let's get to it! Here's what fans need in The Walking Dead season 8.
1. More Negan being Negan
Negan's soliloquies are great and all, but his greatest moments last season were his debut scene in the woods and (in our opinion) when he killed Spencer. Negan is witty and ruthless, and we need to see more of that. We will love Jeffrey Dean Morgan no matter what, but this is what the fans want!
2. Episodes like the season 5 premiere and season 6 finale
Remember how f*cking terrified you were watching the season 6 finale? When Negan walked around with that bat, leaving us all pissing our pants, it was some of the best television we've ever witnessed (aside of the controversy around the writers not revealing who died.)
Another epic episode was the season 5 premiere, "No Sanctuary", when our crew was at Terminus kneeling over a trough about to get their heads bashed in. Remember when Carol showed up and blew the place to bits and saved everyone, because she's the most bad-f*cking ass character on the show? Yeah, us too.
3. More badass Carol
Carol showing up with Ezekiel in the season 7 finale was just a tease of what's to come. We've thought for a while that Carol's character development has reached a plateau, but we think that if she fully embraces her badass-self, the war against Negan can amplify her character into being one of our favorites again. Carol has had some of the best development of any character on the show, and we're game if the writers choose to nurture that even more. Plus, Carol being badass is just some of the best damn television, right?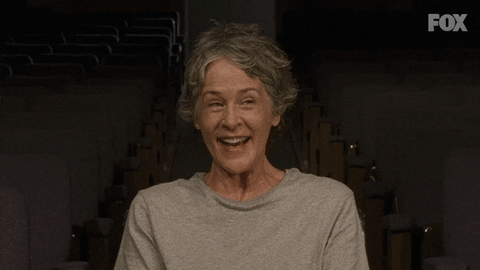 4. Less of the garbage people
Unless it's Jeffrey Dean Morgan's identical twin, we're fine if we don't meet anyone new for a while. The garbage crew about did us in. Can we get to the war already? Plus, they sucked. Deal?
5. Maggie being a badass mom, Daryl getting revenge on Negan, and Eugene to step TF up
We left off with Maggie pregnant with Glenn's baby, and with the time jump she'll have had the baby. We are going to lose our shit when we see that cute little nugget, and we can't wait. If she names him Glenn…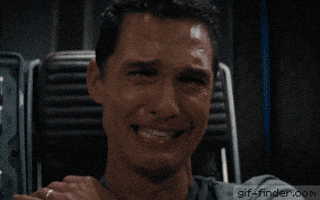 We also would like to see Daryl get some revenge on Negan. Something along the lines of showing how loyal Daryl is to Rick and rubbing it in Negan's face. We don't care how it happens, just make it happen! We'd also like for Eugene to redeem himself and help out Rick and Co. We don't want to think all those horribly long scenes with him/Rosita/Abraham were for nothing. He can't be that much of a wimp.
Those are just five of the many things we want to happen in The Walking Dead season 8. What do you want to happen? Comment below, and look for our coverage here on Pure Fandom leading up to the season premiere.
More The Walking Dead:
Negan's 7 best moments from 'The Walking Dead' season 7
Here's which 'The Walking Dead' character you are based on your zodiac sign
Talking TV With Liz and Lindi Podcast: The Walking Dead recaps and discussion
'The Walking Dead' cast celebrates 100 episodes in new photoshoot
Featured image: AMC/IGN