TV
'Scandal' season premiere recap: 7×01 "Watch Me"
Scandal season premiere recap: Season 7, Episode 1, "Watch Me", Aired  October 5, 2017.
Welcome to October. Leaves are changing, PSLs are being sold in droves, and most importantly, our favorite shows are back. Scandal's 7th and final season premiered this past Thursday, so bring out your wine and popcorn and let's discuss the best and worst characters of "Watch Me".
Worst Characters
Olivia Pope
Olivia Pope is now Command and that statement goes beyond just her current secret job title. Liv is blackmailing, spying, and manhandling D.C. to get her way. Eli predicted this last season and sadly, it's unsurprising. Olivia has always liked power and has always wanted things to go her way. To give her credit, her way has usually been the right way. However, even the best can falter. How the mighty are fallen is literally Scandal's theme. Luckily, Papa Pope did not mince words when he said what we were all thinking, "You are me."
Also, who doesn't let a pregnant woman in when she needs to pee??? ESPECIALLY when the child is your soon-to-be goddaughter? Rude AF, Liv. (Side note: Liv's intro was legendary and I aspire to slay as seamlessly and flawlessly as she does.)
Fitzgerald Grant III
Fitz didn't even appear in this episode and that's the issue. I respect that he's keeping his distance and letting Mellie do her thing, but he should still be checking in. He may not know B613 Round Two (or is it three? Are we counting Fitz's attempt?), but he definitely knows power can go to Liv's head. He has to be questioning motives when even the hardest politicians are bowing down to this administration.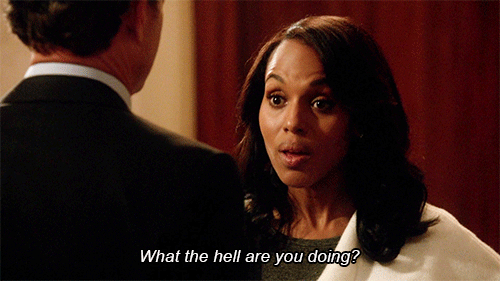 Admiral Jake Ballard
Jake is running around like a neutered puppy. He's letting Olivia take advantage and treat him how most people treat peas in spaghetti carbonara, disliked and pushed to the side. He did try to reign back some control, however, he chose the worst way possible. Yes, he's trying to keep America safe and doing what he thinks is best, but when a man's life is in the balance and Liv is near the edge, you do not try to pull a fast one.
Best Characters:
Quinn Perkins
Quinn is now running OPA QPA and she is exactly what Olivia should be right now, a team player. Quinn's undoubtedly the boss, but she isn't disrespectful to those under her. She understands every single member of her team is highly skilled and capable of being their own boss. Ms. Perkins is also very preggo and while the vegan place on 17th seems to be getting on Abby's nerves, we are all very excited about Baby Perkins.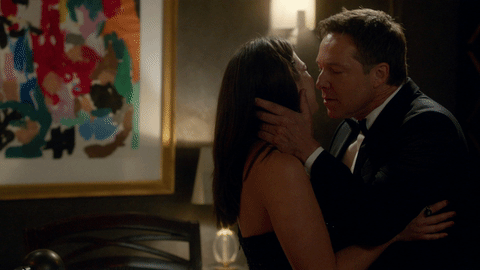 Also, to add my two cents in the bag, Quinn changing the name to QPA was probably best. Liv is gone. She's part of the White House now and her actions are separate from those of QPA. As we saw in Thursday's episode, Liv will choose what she thinks is best for this administration, not QPA. Plus, regardless of what David Rosen has to say, QPA will be successful and will be "legendary in this town".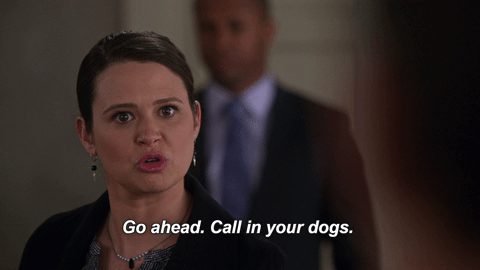 President Mellie Grant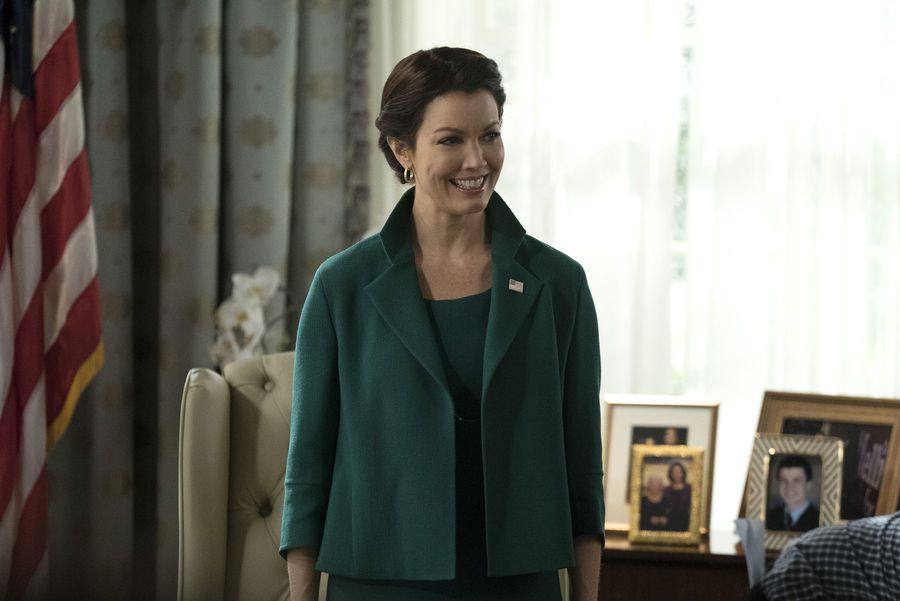 Guys, I really love Mellie. She has continuously overcome and adapted to absolutely  everything life has thrown at her. She's the first female president and while she has a lot of work to do, she's doing great.
The conversation with the Bashrani Ambassador did not go well, but it was a reminder that she is the President of The United States and her bite and bark have to be a lot more aggressive. I'm ready for some amazing, strong, and fierce Mellie scenes! Mellie made it to this side of the list for her moment with Cyrus. At the end of the day, Mellie views everyone as a crucial member of her administration and she is not oblivious to their efforts and sacrifices. Liv almost pushed Cyrus off the train, but Mellie firmly grasped him as he was about to jump. She was gracious and genuine. I immediately felt my cold heart warming.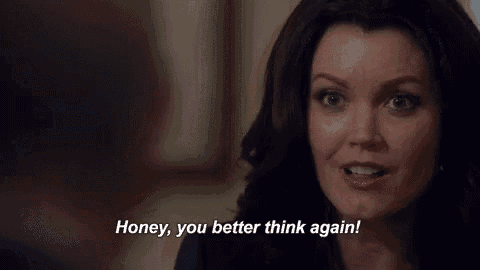 Cyrus Beene
Cy OWNED this episode, y'all. There should be no ifs, ands, or buts to that absolute fact. Cy has basically been chained and used as a lap dog in Mellie's presidency. Did anyone else feel his frustration through the screen? The spiel about the "liberal dream" had me antsy. We all know Cyrus and know what he's capable of.  Thankfully, Frankie Vargas did the unthinkable. He really got through to Cyrus and changed him for the better. Cy's run-in with Mellie was just a reminder of what he learned from Frankie: to fight for the truly important things in life.
Cyrus' speech at the end almost brought me to tears. The notion that a bill that could help so many Americans would be stopped solely so another party can own it, is preposterous. Cy brings to the forefront that these matters affect real, living, breathing people. In four years, would they still have enough support to push for free college? What if Mellie was re-elected? Would they wait another four years? How many more lives would be negatively impacted? Cyrus was taking none of her bullshit. Politicians need hard reminders that they're elected to make a difference. Their job is to work for the people and the Republic.
Scandal has returned and it's time to see how it all goes down. I'm putting money down on Olivia crashing, but her "over a cliff" motto will bring everyone together to help her back to her old white hat self. Let us know your thoughts by commenting below or tweet me, @SuryaCherian.
Scandal is back this Thursday at 9/8c on ABC. Gladiators, our final showdown is here. Are you ready?
(image: Scandal | ABC)