TV
5 things 'Pretty Little Liars' fans want to see in spin-off show 'The Perfectionists'
Hey, Pretty Little Liars fans! I'm sure you all will have heard the good news already, but in case you haven't, I've got you some important deets for you. On Monday, Sept. 25, it was revealed to the world that Freeform is developing a PLL spin-off show called The Perfectionists, staring Sasha Pieterse and Janel Parrish.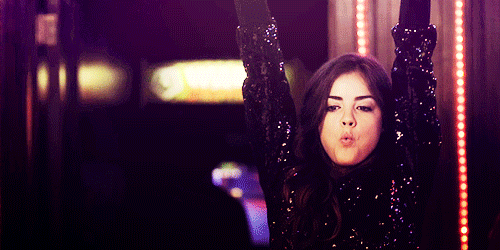 The upcoming TV show will be based on the book series The Perfectionists (hence the show's title), written by PLL author Sara Shepard. According to Deadline, this is what we can expect from the plot:
Pretty Little Liars: The Perfectionists is set in the town of Beacon Heights where everything seems perfect, from their top-tier college to their overachieving residents. But nothing in Beacon Heights is as it appears to be. The stress of needing to be perfect leads to the town's first murder. Behind every Perfectionist is a secret, a lie and a needed alibi.
Now you know all about the brand new PLL spin-off show, how about we get to discussing 5 things we'd like to see in the show?
Let's break down 5 things we'd like to see in the PLL spin-off show The Perfectionists:
#1 Mona up to her old schemes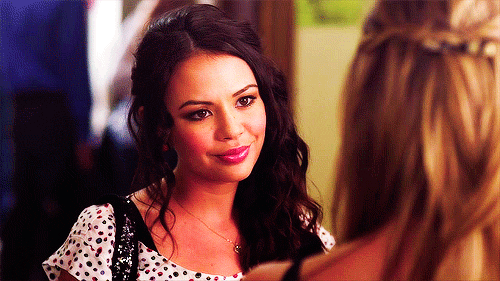 I know we all loved it when Mona changed and helped out the Liars, but let's be real, Mona is at her best when she is scheming. So, I'd personally like to see her up to her old tricks again on The Perfectionists.
#2 Alison and Emily living a happy life with their twin babies
I know only Sasha has been confirmed to be appearing on the show, but if we have Alison, then surely we will have Emily appearing on it too at some point? If not, we at least have to know that Emison is going well and they are living a happy life together with their babies.
#3 Trustworthy cops helping to solve the murder
If we've now got another show about a murder happening in a town, then we really, really need good cops on the show. Surely they'll be some trustworthy cops that will be working to solve the murder, right?
#4 Strong female leads
PLL had strong female leads on the show, so it would be amazing to continue this on the spin-off show too.
#5 Eye-candy Yes, I'm being serious about the eye-candy. We had our fair share of hotties on PLL, so fingers crossed we get some more on The Perfectionists.
Are you looking forward to seeing the PLL spin-off show? Let me know your thoughts in the comment section below, and don't forget to give us a tweet at @Pure_Fandom and @OhMyZinaa. If you want to keep up-to-date with all my latest posts, then keep an eye-out here!
Love always,
Zina
(Image credit: Freeform/Eric McCandless)