Missed the mark
The news has come through. Actually, it came through a few days ago, but it took that long for it to truly sink in. The Mist will not be getting a second season. We can make puns all day, but after the fog clears, our recent Stephen King show will still be gone. The good news is that we won't have to wait long for more Stephen King projects to come about. Not only do we have a new series based on the book, Mr. Mercedes, but the movie It: Chapter 2 has also been announced. There are also more novels and TV series coming. Mr. King never disappoints us.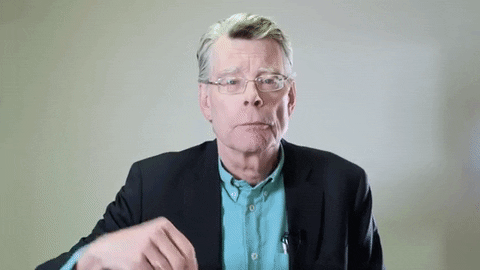 But back to why you came here. Oh, I haven't talked about that yet? We're here to discuss our favorite things about the short lived show, The Mist. There's always the possibility of another network or service picking it up. Looking at you, Netflix. Or Hulu. Whichever one has any reps reading this. But for now, it's over. Let's take a look at some of the best things.
The cast
While not everyone who was in this show was well known, they all did phenomenal. Though we did have a few familiar faces that lured us in, such as Isiah Whitlock Jr., Francis Conroy and Alyssa Sutherland. Morgan Spector also dominated the screen any time Kevin was present. We were all rooting for you Kevin! Russell Posner played a deceptive and severely emotionally damaged young man to pure perfection. We were not rooting for you, Adrian.
Other perfect casting was found in Gus Birney. You may have glimpsed her in a Chicago Med episode, but she truly shined here. If we had been given a second season, (come on Netflix) Alex could have really been given the opportunity to blossom. We were just starting to see the fighting side of Alex. The side that allowed her to stand up for herself. Then there's Luke Cosgrove. He made Jay a hero. Luke also proved himself as a leading man. A jock with a fully dimensional personality? Who knew? Thanks to Luke, we do!
We can't forget Danica Curcic! She stole our hearts from her first moment. Mia showed such strength and resilience. She was also a total bad ass that we looked up to! Besides the drug habit, but she kicked that so it goes in the positive category. We were eager to see where her story was going and how things turned out with Bryan. Or Jonah. Whatever. The guy played by Okezie Morro. The only actor able to play a man with two names without completely confusing us. Only mildly confusing. Okezie Morro needs to return to our screens immediately! Other extremely honorable mentions include the wildly talented Romaine Waite, Alexandra Ordolis, and Erik Knudsen. Just to name a few!
The pace
The Mist had ten episodes to tell their story. Not an easy feat that's for sure. But they did it, and they did it well. They certainly didn't ease us into it with an easy going pace. Right when you thought you knew what was going to happen next, something came out of left field and had you questioning how it happened. That is the beauty of Stephen King, and of this show.
There was also the fact that the people living in town were separated into multiple groups. That's like multiple bundles of stories being told at the same time. But made even more difficult by the fact that they all had to meet up and come together at the end. Another difficult task. But one that was once again done to perfection. The crew on this show was clearly on point and gave it their all and we want them to know, we appreciate them!
Different interpretations
A lot of people wanted and expected this show to follow the story down to every comma and period. But if shows worked that way, wouldn't it get boring? Mix it up a little! Show us something new that we wouldn't expect. That's the kind of show we want, and it's the show we got. The base story was there, the core idea. But it spread out from there in such an amazing way. It absolutely kept us intrigued until the very end and had us waiting expectantly for more. We'll admit we teared up at the prospect of no longer having it.
The fandom
This show was not for everyone. It wasn't even for every Stephen King fan. The story and everything else required a special kind of audience. But the ones that were here for it? They showed week after week how much they loved and appreciated it. These are the kind of fandoms people want to be a part of. The kind of fandoms we look for but rarely seem to find.
We hope that even if the show never returns, that it will live on through this fandom. Keep the love and appreciation for it alive. Talk about it whenever something reminds you of it, or you see an actor in it playing somewhere new. Reach out to people you know and tell them to take a chance on it. We did. It's a decision we don't regret.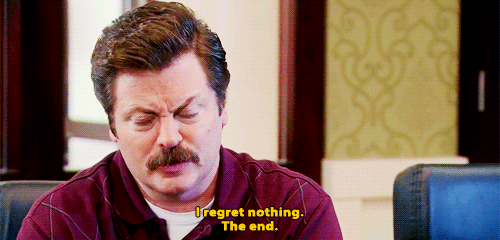 What do you think? Do you miss The Mist on Spike? Let us know in the comments below! Remember to look to Pure Fandom daily for all your entertainment needs! Don't be afraid to reach out to me on Twitter to talk about it! If you haven't seen it yet and are interested, (you should be) you can grab it on DVD or digital here! It's also coming to Netflix the week of October 20th. Perfect timing for Halloween!
Featured image via Spike TV
Gifs via Gifs.com and photobucket