Stephen Amell keeps the suspense at Heroes and Villains
We all know there aren't many people out there better at keeping secrets than Stephen Amell. Over the past five years, he's gotten to be professional at keeping us hooked and in the dark at the same time. This past weekend at Heroes and Villains Fan Fest was no different.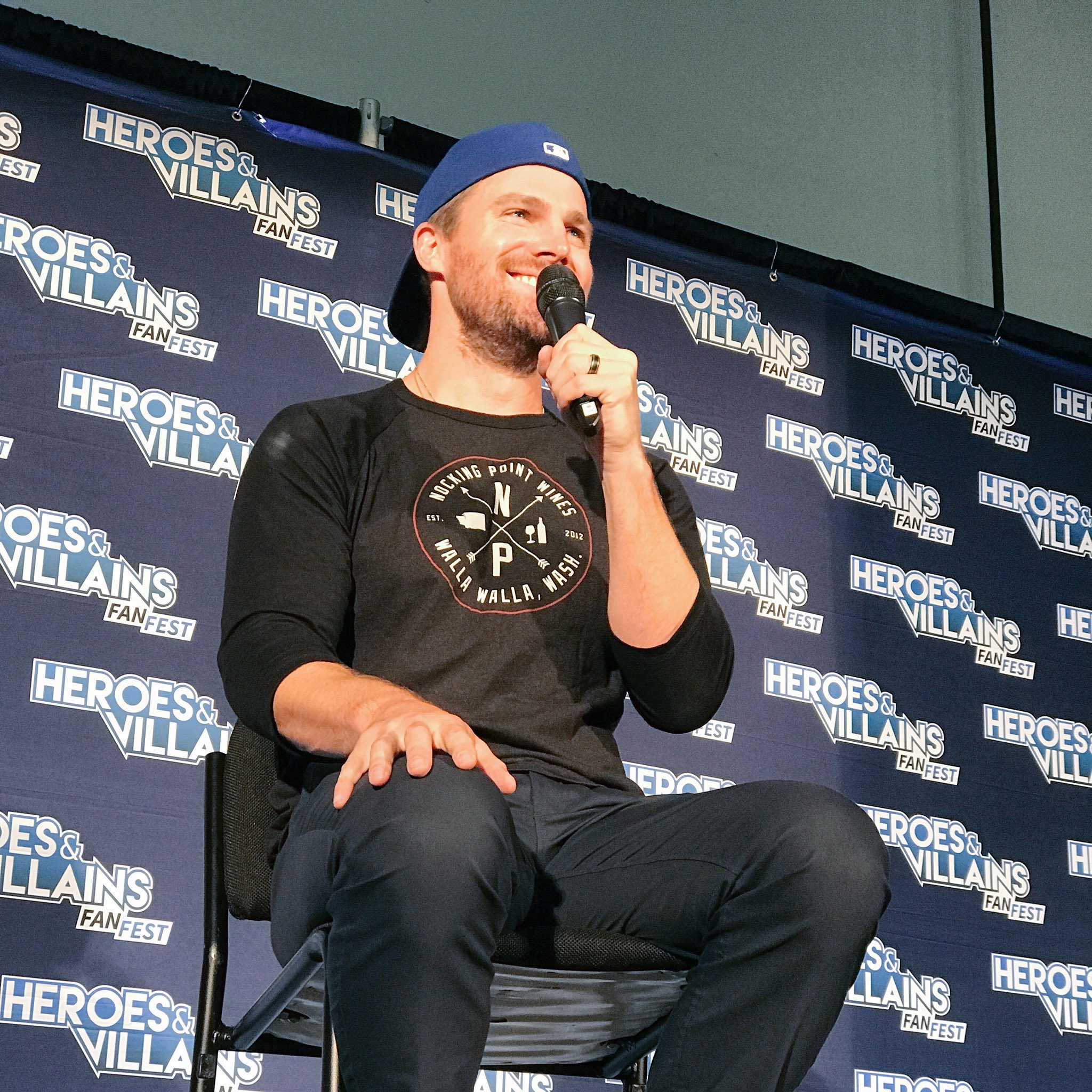 When he is forced to admit which Arrow character is his man crush, Stephen Amell is forced to pick Colton Haynes. He comments that Haynes' jaw looks fake! Oh, we've all seen it Stephen, don't worry. Colton is one of our man crushes too!
The fans get right down to the dirty details as they ask Stephen which Green Arrow costume is his favorite. It doesn't take him long to decide on the first one. It will always have a sense of nostalgia for him. Plus, it was pretty sweet!
Every year, Stephen has given fans the intro to Arrow. But this year he says he really can't. Apparently it contains some major spoilers! While it was kind of a bummer that we couldn't hear it, the fact that we are going to learn some things right off the bat when season 6 starts is pretty sweet! We did try to get Stephen to tell us anyway, with the promise that we wouldn't tell anyone, but he didn't believe us.
When the subject of American Ninja Warrior came up, Stephen Amell says that he is totally ready to be on the regular show! He loved going on for Red Nose Day but wants to compete again. So you better be on the lookout ANJ, Stephen is coming for you!
How excited are you for Arrow season 6? Let us know in the comments below! Remember to stick with Pure Fandom for all your entertainment needs! Also be sure to check out Heroes and Villains site to see when they're coming to a city near you!
Want more panel recaps from Heroes and Villains Fan Fest NY/NJ?
(Images via Heroes and Villains Fan Fest)