John Barrowman Heroes and Villains panel highlights
It shouldn't surprise anyone that John Barrowman is a prankster and loves making people laugh. Actually, he's just fine if he's the only one that laughs. But when he took the stage at Heroes and Villains Fan Fest NY/NJ, he had every fan in stitches!
The first questions asked of John Barrowman after he took to the stage at Heroes and Villains Fan Fest NY/NJ was about Doctor Who. More specifically, what his thoughts were on the newest doctor. All John had to say was that it was about time we had a female doctor. We couldn't agree more with you, John!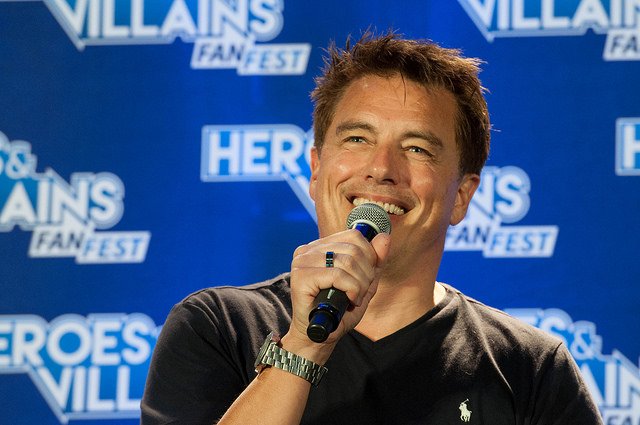 Speaking of Doctor Who, the fans wanted to know who John's favorite one was. The answer didn't take him long to come up with as he immediately came out with David Tennant for his answer! Yeah, he was one of our favorites too, John.
Naturally, no one was going to let John off that stage before they mentioned the wild 50th birthday party he had. When talking about how much fun he had, John couldn't leave out how much fun it was to see Stephen Amell and his lack of much clothing. We can definitely all agree with you there! John Barrowman compared the event to Christmas coming early.
It didn't take long for the questions to work their way around to Arrow. The fans wanted to know what would become of Malcolm Merlyn and if he really did die in that explosive season finale. All John Barrowman had to say was that he would come back to Arrow at the drop of a hat! He also let us know that he was sad himself when being told that his character was going to die.
Is John Barrowman one of your favorite celebs too? Let us know in the comments below! Be sure to stick with Pure Fandom for all your entertainment needs! Check out the Heroes and Villains site for info on how you can attend the next one!
Want more panel recaps from Heroes and Villains Fan Fest NY/NJ?
(Images via Heroes and Villains Fan Fest)