Echo, Josh, and Rick take the stage at Heroes and Villains
Three of our favorite Arrow men entered the stage dancing at Heroes and Villains Fan Fest NY/NJ. If that wasn't enough to get the already excited crowd even more amped up, the boys started right in with the jokes.
All the fans were in agreement that they want Josh to make his return to Arrow. Unfortunately, the chances are pretty slim. Unless Adrian Chase happens to have a twin brother out there somewhere. There is always the chance that we could see him on Legends of Tomorrow. You just never know with the Arrowverse!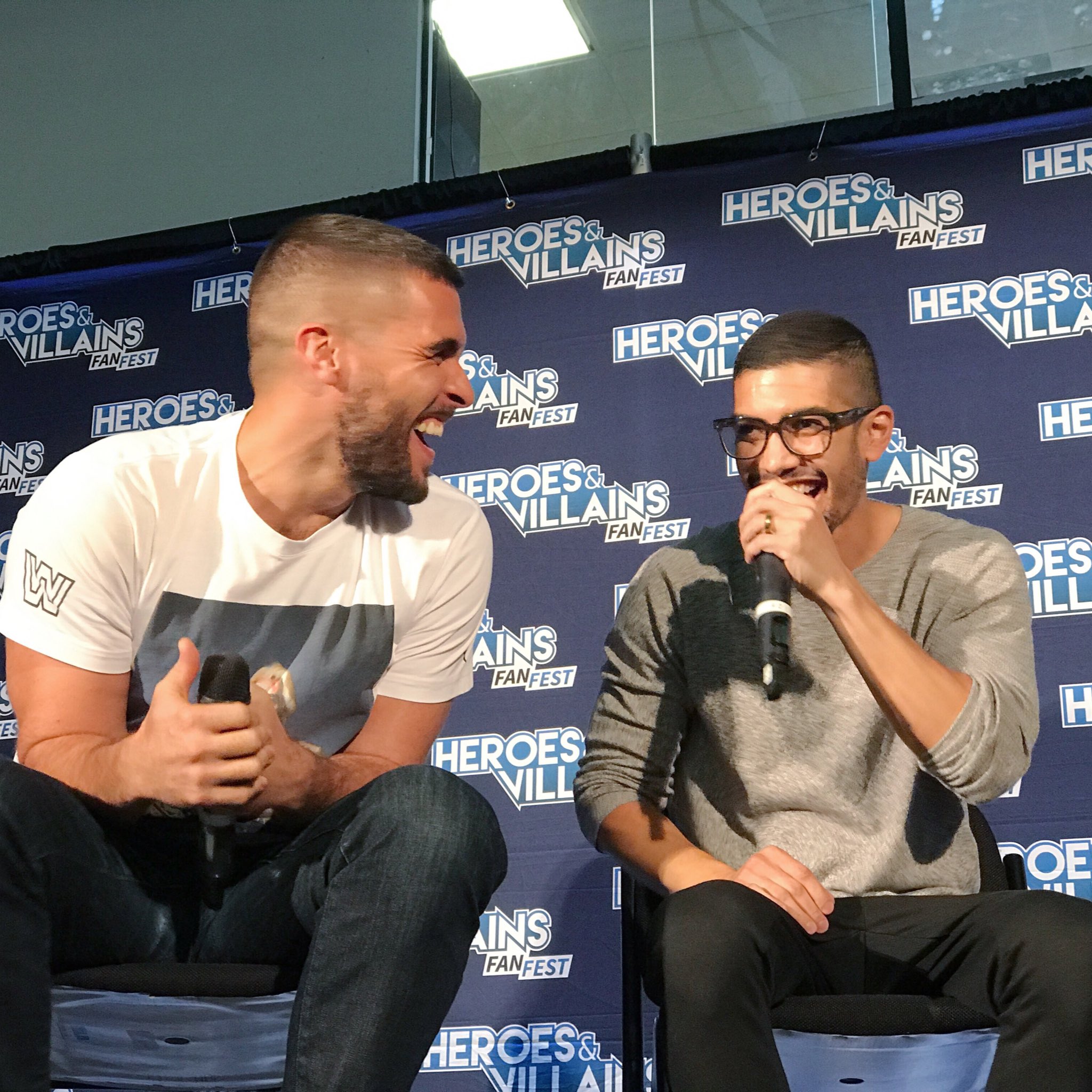 Josh does reveal that he thought he was going to be revealed as Vigilante. He did all of his studying up on the part and was really proud of himself. But then he found out that Prometheus and Vigilante were not the same. So Echo and Rick had a good laugh at Josh's expense. But it didn't last long before Josh was laughing at himself too.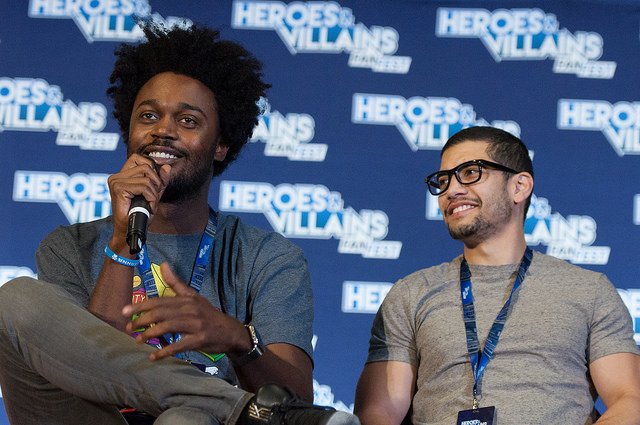 Echo and Rick talk about their favorite things to do in New York. Echo loves to go see Broadway musicals while Rick likes to eat. Same, Rick, same.
The jokes just kept on coming as the boys came up with an absolutely brilliant plan. They want to do an Arrow musical! Mostly just to really rile Stephen Amell up, but also because it would be super fun! Hey, The Flash already got to do it right? Fair is fair.
What do you think of the new faces of Arrow? Do you want to see Josh Segarra in the Arrowverse again? Let us know in the comments below! Be sure to stick with Pure Fandom for all your entertainment needs! Also be sure to check out the Heroes and Villains site to see when they're going to be somewhere near you!
Want more panel recaps from Heroes and Villains Fan Fest NY/NJ?
(Images via Heroes and Villains Fan Fest)