I break down the best of Colin O'Donoghue!
Colin O'Donoghue is hands down one of my favorite celebrities ever. Besides Taylor Swift, whom I also love. Colin had us hooked the first time he was shown in all his leather-clad, guyliner glory on Once Upon a Time. And just like Killian Jones, Colin is just as amazing as him. If you can't tell, I am a fan.
The first time he played Hook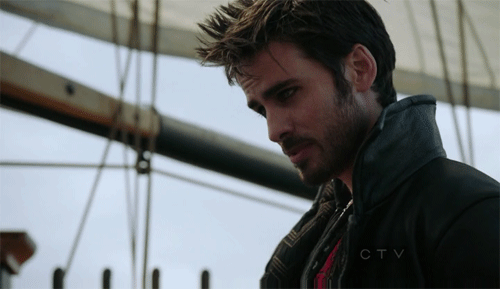 Did anyone else spit out their coffee when Colin first graced our screens in season 2 of Once Upon a Time? Because I did.
This is what made me a fan of Colin. When he first came out with all that leather, guyliner and his hook, I knew I would be a fan. But it wasn't just his looks because that would be petty of me. It was the way he portrayed a character who never had the best reputation. Colin took Hook and made him his own. He made him into a character of whom I could jump on the fan wagon.
When he spoke the truest of words
One of my favorite things about Colin is how humble and sweet he is when he gives advice to fans. It's evident that he isn't just saying it to get praise, but he actually means every word he tells fans.
This moment is so meaningful to a lot of people who may not think they're worthy or talented. Colin tells the fans that everyone is capable of something bigger than they could ever imagine. It's a moment like this that makes him such a great celebrity to support. He once mentioned not having many friends when he was younger. Did that hinder him? No, because he took his own advice.
Know that you have something worth contributing. Colin says so, so it has to be true!
Having a broken foot but dancing anyway
I love this moment! The fact that Colin broke his foot while filming the musical episode shows how dedicated he is to his character and job. He didn't let his pain get to him. He wanted to give it his all for the fans.
Then there's the fact that he went to all these conventions to meet his fans and promote the show. Like I said, his dedication is like no other.
When he said the best pun in s6 bloopers
I remember watching the bloopers and this one being one of the best things ever. I'm pretty sure I laughed out loud for a good minute or two. The scene was so serious, and then he just drops this pun. I give him a lot of credit because puns can sometimes fall flat.
The man certainly knows how to drop puns, but his face after? Goodness. He was so serious while saying it until he broke out into that smirk. I only aspire to be able to drop puns in my job like he does. That's my goal after graduation.
When he spoke our language & he became our soul mate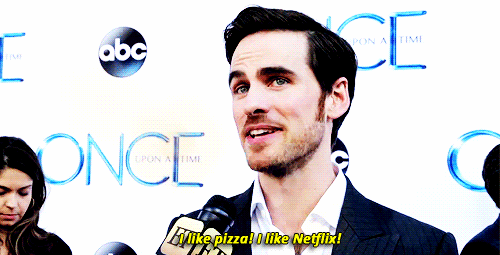 This is so relatable. In this moment, he spoke to the masses. Honestly, if you don't like pizza or Netflix, you're probably not from this planet. He knows how to speak our language and be so dang relatable.
It was in this moment, the fandom probably felt a deep connection to Colin. He's our celebrity soul mate.
Bonus: His reaction to Hook being a grandpa Okay, I am slightly biased towards this moment because I was on the receiving end of this gif. I got to ask Colin about Hook being a grandpa, and I got to see this hilariously amazing reaction from him.
He was totally flabbergasted that Hook is, in fact, a grandpa now. His reaction says it all though. Check out his distress of being a man with a granddaughter. Priceless.
Of course I could mention many other memorable moments from Colin, but I should probably do my homework. Colin O'Donoghue is a gem in Hollywood. He's just a really goofy, relatable, talent guy and we love him for it.
What's your favorite Colin moment? Sound off below!
Feature image by Socialite Life