Why 'The Good Doctor' should be on your fall TV list
The Good Doctor to inspire this fall on ABC!
Now that the fall TV lineup has been released, we are tasked with choosing which new and returning shows we should watch. For me, I've only really followed Once Upon a Time, but this year, I wanted to give a new TV show a try (all while avoiding homework).
That new show for me is The Good Doctor starring Freddie Highmore from the creators of House.
Freddie Highmore is the lead
You may know Freddie Highmore from the remake of Charlie and the Chocolate Factory. Or maybe you know him from one of my favorite shows, Bates Motel. The thing that made me want to watch this show was his casting. He's an incredible actor that can play a variety of different personas.
Unlike his character as Norman Bates in Bates Motel, Highmore will be playing a completely different role. Nonetheless, I am so excited to see how he portrays Dr. Shaun Murphy. Thankfully I won't be terrified of his character this time around.
It touches on an important issue: autism
There aren't many shows where the main character has a disability, and I think it's amazing that this show is showcasing a young, intelligent man with autism and savant syndrome. The premise of the show is very progressive and inspiring to the masses.
A disability does not define a person. Thus, this TV show is going to portray that there is more to Shaun than his disability. He's a young, rising surgeon who has the ability to save lives. As seen in the trailer, one of the character says he "has a deficit" that could be detrimental to the medical field. To which the other character counterparts that he saved someone with that deficit. It shows that being different and being diagnosed with a disability does not limit you.
Medical dramas are super popular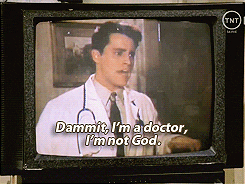 For example, Greys Anatomy has been well-received by audiences. It's like on their 200th season or something like that. Medical dramas appeal to people. However, medical TV shows are often portrayed in a very fictional way. Perhaps that's why people enjoy them. They're an emotional ride that still has a bit of reality with enough fiction to escape into.
Although I've never been interested in medical dramas, this one drew me in. Despite my queasy stomach, I'll just overlook the medical procedures, I'm pumped for this premiere. Also, it replaces my Monday nights that I used to watch Highmore in Bates Motel. 
It inspires
A show like this has the power to impact many people in such a positive way. There are no limitations to what you want to achieve. Nothing is holding you back, and I think this show is going to really push on that. It's a show that's expected to inspire.
Moreover, as I stated prior, I think it's awesome to develop a show about a surgeon where he has a disability. Also, it emphasizes that being different isn't a bad thing. Being different and succeeding is a very powerful message. One we could all benefit from. As seen from the reviews, this show wants to give those who are struggling hope.
Set your DVR or get yourself to your TV on September 25 for the premiere of The Good Doctor. Also, keep your eyes peeled for weekly recaps! Are you excited for this new show? Sound off below!
Feature image by IMDb