TV
'Bones': Best Booth GIFs to celebrate David Boreanaz's SEAL Team
Bones may have ended earlier this year, but worry not my friends! David Boreanaz will be gracing our TV screens very soon with his new CBS drama, SEAL Team. I am so very excited, but also very very terrified. It's a whole new show and he won't be Booth, but we have to keep an open mind. We just might be surprised and fall in love with another show, right Buffy fans?
I've spent a lot of time (much to my coworker's chagrin) rewatching old Bones episodes and I've got to tell ya, Season 1 Booth was not cool. Like at all. Honestly, Seeley Booth deserves more appreciation for just how much he's changed in 12 seasons. Sure, that's a lot of time,  but it was also a lot of change.
Booth was pretty conservative. I mean, he was a little shaky with Angela's bisexual orientation, a bit misogynistic, and a tad mean to the Jeffersonian team. Thankfully, he learned to be more accepting and eventually changed his worldview.
At first, Booth was definitely a little iffy of the Squints. However, in time, he stopped seeing them as nerds and geeks. He understood just how incredibly important each person was in helping the FBI close cases. Booth slowly looked beyond their nerdy and dorky exterior to really meet and befriend the crew. He also learned to respect and admire the amazing women he worked with for more than just their wit, but also their emotional and physical strength.
Now, don't get me wrong, Booth came in with some badass and amazing traits that made him better than your average man. There was just a ton of character development and it was well worth it. Just as Booth grew, we did it too. Bones really made its viewers see things from different perspectives and pushed them to become more socially and mentally aware. Sigh, I really miss this show.
Luckily, David Boreanaz isn't going too far and on September 27, we'll get to see him in a new light. To celebrate Boreanaz's upcoming show, SEAL Team, let's look at GIFs of some of the life lessons Seeley Booth taught us over the course of 12 beautiful seasons.
Teamwork makes the dream work, baby!
Always protect your loved ones
Take a chance and make a gamble (not too many though)
No matter how many times you fall, always get back up
Be confidant and trust in yourself
Don't forget to appreciate the small things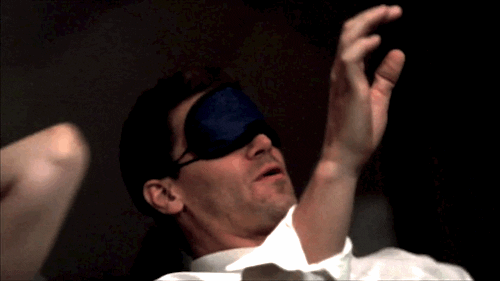 And most importantly, never give up.
Thank you again to all the wonderful cast and crew of Bones. Y'all made a show that has touched so many lives. It'll be great to see where each of you go, though don't stray too far, we definitely want a Bones revival.
Don't forget to show your support and watch the premiere of SEAL Team on CBS on September 27th at 9/8c! Let me know your thoughts, fears, and hopes for the new show either in the comment section below or on Twitter, @SuryaCherian!
SEAL Team premieres on September 27, 2017 at 9/8C on CBS.
(image: FOX | Bones)