After watching The Vampire Diaries for many years, we all unquestionable grew attached to the characters and actors. Now that the show is over and we no longer see our faves grace our screens every week, it's just incredibly heartbreaking. Am I right, or what? With that, it got me thinking — what shows would I love some of the actors of TVD to guest-star on? Let's take a look.
Here are 6 shows that stars of The Vampire Diaries should guest star on:
#1 Kat Graham on Empire
Kat Graham would be PERFECT for Empire. With the show focusing around fictional hip hop music and an entertainment company, Empire Entertainment, and the family drama associated with it, Graham could do well on such a show since she has a passion for hip-hop music herself. We know Kat has her own music released, so getting to be on a TV show centered around something she loves so much would be a great fit for her.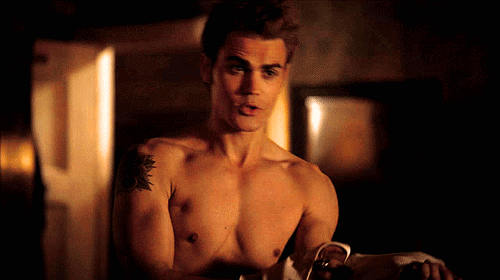 We all know Paul Wesley directed an episode of Shadowhunters, but wouldn't it be even cooler to see him actually on the show? I personally think Paul would play an awesome Shadowhunter, especially since he's got the good looks and amazing bod that most of the Shadowhunters have. Also, it's important to remember that Shadowhunters have sworn to keep peace and protect the inhabitants in both the Shadow world and mundane world, so again, that would mean we would get to see Paul play another hero-like character!
Let's envision this: Ian Somerhalder, Jensen Ackles, and Jared Padalecki all on one screen. Now, wouldn't that just be MAGICAL? Damn, I really wouldn't stop watching that show – it would be forever on repeat! This time around, it would be cool to see Ian playing a hunter and hunting the supernatural, instead of being one of the supernatural characters.
#4 Steven R. McQueen on The Flash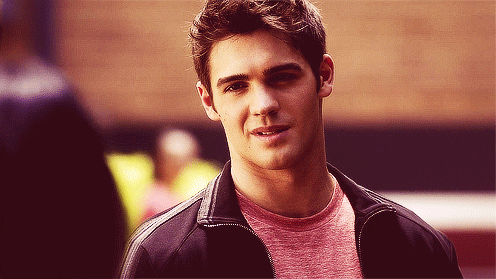 I feel like Steven R. McQueen would be a great fit on any DC TV show, but I'm going to go specifically with The Flash. I could see him playing a metahuman, either working alongside Team Flash, or trying to defeat them. Either way, I think he would fit right in on the show!
#5 Nina Dobrev on an upcoming Period Drama
I don't have a specific period drama that I'd like to see Nina Dobrev on that's airing right now, but any one would be amazing. I always loved the flashback scenes where we saw her play Katherine, and I thought she worked that feel and look so well. Seeing Nina back in a period drama and bringing that look back to life again, I think she would work it perfectly!
#6 Candice King on Nashville
I'd like to see Candice in a whole new setting and guest-starring on a show like Nashville. This would allow Candice to sing in this role and would allow us to picture her out of the supernatural world. Although it would be completely different to what we are used to seeing her playing, I do think it would work well and that she could make a great addition to the show – even if it was just for a guest-star role!
What do you guys think? Agree or disagree with my ideas? Make sure to share your thoughts in the comment section below and give us a tweet at @Pure_Fandom and @OhMyZinaa. If you want to keep up-to-date with all my latest posts, then keep an eye-out here!
Love always,
Zina