Supernatural
TV
7 reasons why Netflix should pick up 'Kings of Con' season 2
Kings of Con is a show spearheaded by Supernatural actors Rob Benedict and Richard Speight, Jr. Fans funded the first season of the show and it premiered on Comic-Con HQ in late 2016. The show followed fictionalized versions of Rob and Rich as they traveled around the country hosting fan conventions. It's wildly funny and is a fresh take on the convention circuit.
Apparently not picked up again by Comic-Con HQ, Kings of Con season 2 is currently not being produced. But fans are rallying for streaming giant Netflix to take the reins—an online petition currently has over 12,000 signatures. And they're definitely justified in pushing so hard.
Here are our top 7 reasons why a Netflix Kings of Con would be the best idea ever:
1. Fan-supported
The first season of Kings of Con premiered thanks to donations from fans to the series's IndieGoGo. Over $270,000 was raised by the end of the campaign, blowing past the original goal of $100,000. That kind of support just shows that fans had faith in the project—and they still do. If put on Netflix, Kings of Con will already have a group of people interested in watching the show.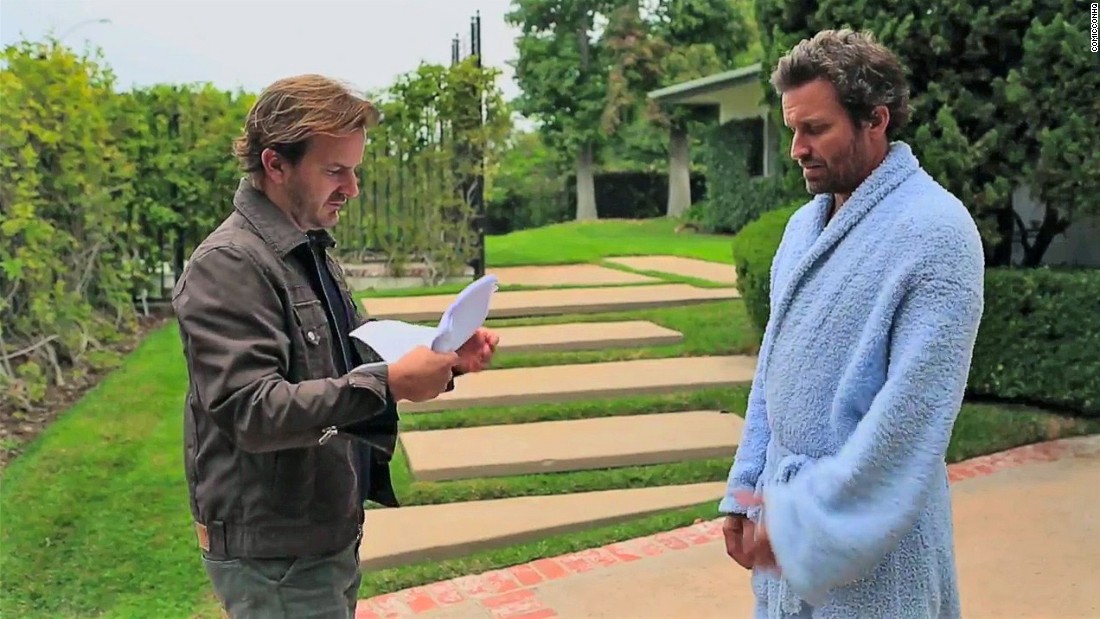 2. Popular for the platform it premiered on
Comic-Con HQ is currently not a very large streaming platform. Kings of Con premiered and many people found themselves getting a subscription just to watch Rob and Rich's new antics every week. A larger streaming platform would mean more exposure and a larger audience for the duo's show.
3. Cameos and underrated actors
Kings of Con season one was full of actors from Supernatural, with Kim Rhodes, Osric Chau, Matt Cohen and more starring in recurring roles. This even led to cameos from Jensen Ackles, Jared Padalecki, and Misha Collins in the very last episode of the season. The show also features terrific actors from other shows, such as Josh Meyers and Michael Cudlitz.
4. Livestreams
Every Tuesday night after a new episode of Kings of Con was released, there would be a "Kings of Conversation" livestream hosted on Facebook and YouTube. Rob and Rich would joke around with actors from the new episode, feature fanart, and pose questions for the viewing audience to answer. It was so interactive and a hell of a lot of fun. Who's to say this wouldn't happen again if we got a Netflix Kings of Con?
5. Humor
It's hard to explain the humor of Kings of Con without just saying that you should watch it, but we'll try. The first season showcases fast-paced comedy ranging from giant misunderstandings to "Hugh Janus" jokes (a personal favorite) to Bernie Kopell tributes. Its brand of hilarity was unique and endearing and fans are clamoring for more.
6. Interactivity with fans
The pair's dedication to audience reactions was especially showcased in the weekly livestreams. Fans would answer a weekly question and submit fanart. People could even tweet one of the actors as the livestream was going on in so they could ask their own questions. This sense of interactivity made the bond between the showrunners and the people that helped fund the show even stronger.
7. A funny depiction of fan culture without making fun of fans
This is something that Kings of Con is being lauded for, and for a good reason. Rich and Rob weren't afraid to make fun of themselves or embellish their own convention experiences. What they didn't do was alienate fans who spend hundreds of dollars to see their favorite actors. Rich and Rob poked fun at the situations they often find themselves in in real life, but never once made fun of the fans they entertain. And that is wonderful in itself.
Kings of Con resulted from something truly special: mutual respect from fans of the show and its creators. It proved that sometimes the barriers you set for yourself are truly the biggest of all, and that it's not always a bad thing to ask for help.
Interested in seeing a season 2 for Kings of Con? Sign the petition here and submit a Netflix request for the show here!
Whatever happens with the show, we definitely enjoyed the first season and will be there to support Rob and Rich in whatever they do in the future!
Check out our Kings of Con recaps, and take a look at our Supernatural fan page for awesome stuff like 10 fan-favorite episodes to rewatch before season 13!
Featured image via indiegogo.com