If you were anything like me, you were incredibly on edge waiting for reviews of the newest Spider-Man movie, Spider-Man: Homecoming. In the months leading up to the premiere, fans just wanted a good movie; it didn't need to be spectacular or revolutionary. It just needed to be a solid movie that did everyone's favorite webslinger justice. Not to worry: Homecoming does just that and much more.
The cast
Let's get this out of the way: Tom Holland is a brilliant Spider-Man and Peter Parker. Fans finally get to see a Peter that looks like he's actually in high school. Holland's Peter is incredibly endearing and also just a little naive. He has a good sense of humor and desperately wants to prove himself to Tony Stark and the rest of the Avengers after the events of Captain America: Civil War. Tom Holland brings a young, fun and fresh Spidey to life in the best way possible. He grows as the film progresses and proves that maybe a younger Spider-Man is what we needed all along.
Michael Keaton's Vulture/Adrian Toomes is the perfect contrast to Holland's Peter Parker. He's an older, world-weary character who feels he was wronged by the Avengers' introduction to the world. Keaton does an amazing job; he can be an understated villain with a simple look and a few spoken lines. He also gives the movie a feeling of unpredictability that it really needs.
The supporting cast is great, namely Jacob Batalon as Peter's best friend, Ned. Ned brings a lot of humor to the movie that otherwise it might not have had. Laura Harrier is also fantastic as Liz, Peter's crush.
The plot (no spoilers!)
Spider-Man: Homecoming's plot largely revolves around Peter Parker as he faces life after the events of Civil War. He desperately wants to be an Avenger and break out of his life as Queens's "friendly neighborhood Spider-Man." When he notices that a new ring of bad guys are selling dangerous, powerful weapons, he decides to get to the bottom of it… and is in for a whole lot more than he bargained for.
While Homecoming is a fantastic Marvel movie, it's a great coming-of-age story as well. Peter must navigate high school, crushes and parties at the same time as he's figuring out his new Stark-designed suit and what kind of role that Spider-Man plays in the world around him. It's a delicate balance but director Jon Watts does it near-perfectly.
Fans finally get to see Spider-Man in the Marvel Cinematic Universe. Seeing Peter interact with Tony Stark and Happy Hogan never gets old, and near the end of the film there is a moment that will make any longtime fan's heart swell with happiness.
Other stuff
The music was a high point of the movie. Michael Giacchino wrote the score, and the music complements the action very well. Aside from the instrumental tracks, the movie is backed by songs like The Ramones' "Blitzkrieg Bop" and "The Underdog" by Spoon.
One very, very cool thing about Homecoming is its homages to previous Spider-Man movies. I won't spoil anything, but you should definitely be on the lookout for some references to both Tobey Maguire and Andrew Garfield's portrayals of the hero. There are also references to the comic series throughout the movie. For example, the villain Shocker makes a small appearance.
What could've been better?
Of course, no superhero movie is perfect (except for maybe Captain America: Winter Soldier). One of the biggest problems that I saw was how important the Stark-designed Spider-Man suit was. Even when Peter was forced to use his homemade costume instead, it was hard to tell where his powers began and where the suit's tech ended. And while we did get to see a teen Peter struggling to find his way and figure out how to become a hero, Homecoming doesn't have one of those Tarzan-style shots where we get to see Peter swinging through the city. It's not a big deal, but it's a classic Spider-Man scene that I missed.
Bottom line
Spider-Man: Homecoming is one of the best MCU films to date. It gave Spider-Man a fresh, young and determined new start. Seeing Peter interact with Tony Stark and find his way through life as a wannabe Avenger was a thrill to see on the big screen. If you're any sort of Spider-Man or Marvel fan, this movie is a must-see. It's hilarious and full of heart, and we can't wait to see where Tom Holland's webslinger goes next.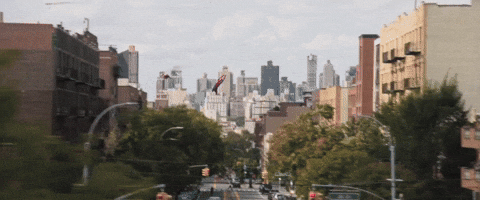 What did you think of Spider-Man: Homecoming? Let us know in the comments! And be sure to check out our Marvel fandom page for more super content!
Image via mirror.co.uk