TV
10 Most drool-worthy GIFs of the guys of 'Pretty Little Liars'
Pretty Little Liars fans, I have a treat for you! I've rounded up the best 10 shirtless GIFs of the guy hotties from the show. It don't matter if they are bad or good, I just thought we should show some appreciation to the hot bods that have graced our screens. Since PLL will soon be all over with, it just seems right to do such a post. Get ready ladies and gents – hope you enjoy the show!
In no particular order, here are the 10 glorious GIFs:
#1 Wren Kingston
The cute smile and sexy bod Wren has going is all a girl can ask for. Look at Spencer's reaction. Girl, SAME!
#2 Ezra Fitz
Hey, hey, Mr Fitz! You looking fine today.
#3 Toby Cavanaugh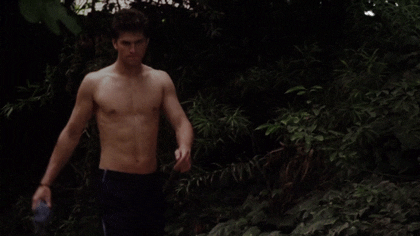 Damn, check out Toby! Don't know what's more chiseled… that bod or that jaw!
#4 Caleb Rivers Caleb, you are looking like such a hottie just in a towel. Soz, is that rude? #SorryNotSorry!
#5 Jason DiLaurentis
Alison, girl, I cannot lie and not say this, but you're big bro is gorgeous!
#6 Noel Kahn
I really don't like Noel, but there is no denying he is easy on the eyes.
#7 Mike Montgomery
Oh em gee, Aria's little brother got RIPPED! I'd work out with you any time, Mikey!
#8 Detective Wilden
Yeah, this isn't a GIF but I couldn't not add in this pic – despite him being a baddie. Wilden might be a mean AF cop, but his beauty shines.
#9 Andrew Campbell
Oh hey there, Andrew! You can come over and help teach me math whenever you like.
#10 Dean Stavros
Again, this may not be a GIF from the show, but LOOK AT THEM ABS! I would have loved to see a re-appearance of Dean. Would you have?
Which PLL guy is your favorite? Share your thoughts in the comment section below, and give us a tweet at @Pure_Fandom and @OhMyZinaa.
Love always,
Zina
Pretty Little Liars airs Tuesdays on ABC Family/Freeform at 8/7c. Catch more TV news on Pure Fandom