We are only two weeks into this Arrow hiatus, and it's already getting painful. If you're missing your favorite emerald archer, check out these suggestions for five shows to watch during Arrow's hiatus.
Arrowverse
First things first. If you are not currently caught up on The Flash, Supergirl, and Legends of Tomorrow, why are you even bothering with this list? It's time to binge the entire Arrowverse to make sure you are prepared for next season's crossover. If you're struggling with the Arrowverse viewing order (how could you not?) this imdb list should help. The entire Arrowverse is now streaming on Netflix.
Smallville
This Superman origin story paved the way for the current Arrowverse. The CW's first foray into superhero television was an entire ten seasons long, and should last you the entire hiatus. Plus, you'll get to spend four of those seasons with the Green Arrow himself. Oliver Queen has a pretty major role in the final seasons of Smallville, and if you love Olicity you're sure to enjoy his relationship with tech genius and adorable blonde Chloe Sullivan. Smallville seasons 1-10 are currently streaming on Hulu.
Teen Wolf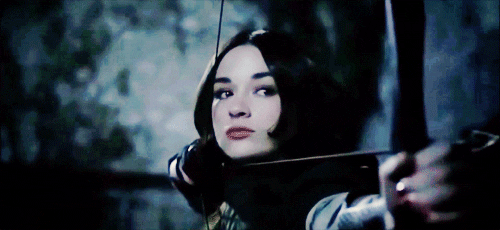 As an Arrow fan, you probably enjoy relatable heroes, well choreographed action, or maybe you just really love archery. You're sure to find all of the above and more in MTV's Teen Wolf. If you've never seen the show, don't let the name deter you. This show is a far cry from the 80's film that inspired it. The McCall Pack is dedicated to protecting their city, just like Team Arrow, against many different villains. Teen Wolf is available on Amazon Prime Video.
Jessica Jones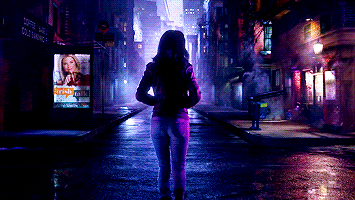 Craving more strong women like Felicity Smoak and Laurel Lance? Look no further than Marvel's Jessica Jones. This Netflix series follows a bad-ass private detective as she works to defeat her abuser. It's got a down to Earth and gritty vibe, similar to Arrow, plus – if you watch Daredevil, Luke Cage, and Iron Fist as well, The Defenders is sure to tide you over until the next Arrowverse crossover. You can watch Jessica Jones in it's entirety on Netflix.
Gotham
Gotham follows detective Jim Gordon as he solves crimes and protects his city. It also serves as a Batman origin story, with young Bruce Wayne featured prominently. It has been said that Arrow's Oliver Queen (particularly in early seasons) is basically just Batman with arrows, so if you enjoyed that you will probably enjoy Gotham. The show has a heavy focus on the idea of protecting the city, just like Arrow. It also has a more grounded tone for a superhero show, similar to Arrow. The first two seasons of Gotham are streaming on Netflix.
Do you have any suggestions to add to this list? Chime in on twitter @pure_fandom and @reagandpierce, or in the comments below! And while you're here, be sure to throw your favorite character a vote in our Best Arrow Character Poll Series!