Have you always wondered which character from The Vampire Diaries you are most like? Today, we compare personality traits, that are common for each zodiac sign, to characters that appear in TVD. Does your sign match with the personality of your favorite character?
Aries: Elena Gilbert
March 21 – April 19
Aries people are very active, determined, and ambitious people. Just like Elena Gilbert, she was once a cheerleader in high school and then later in life, worked hard to follow her life goals of becoming a doctor.
However, Aries people often can make impetuous choices and often leap before thinking through their plans. Many of times, Elena jumped at a plan to put herself in danger (in order to keep her friends and family safe), without thinking of the consequences. Also, Aries' are very passionate people which can sometimes lead to a fiery temper.
Here's which 'Pretty Little Liars' character you are based on your zodiac sign
Taurus: Klaus Mikaelson
Apr 20 – May 21
Taurus people are all about strength, stamina, and will. They can be very patient people, however, they are often found to be possessive. Just like Klaus Mikaelson, who is known for his power and strength, as well as being scarily possessive over people he loves.
Taurus' can also be resistant to change and find identity within their home, which is liked to be surrounded by family. Doesn't Klaus just love being home in New Orleans, surrounded by his powerful family? That'll be a big yes! Always and forever, right?
Here's which 'Supernatural' character you are based on your zodiac sign
Gemini: Katherine Pierce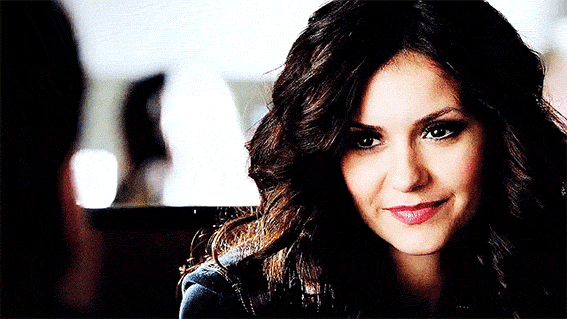 May 21 – Jun 21
Gemini people are cunning, resourceful, and witty. Just like Katherine Pierce (the Queen of Hell) who is perfectly described by these traits. Gemini's have a duality to their nature, which is very Kat Pierce since she likes to often pretend she is Elena Gilbert and has no problem using cruel and manipulative ways to get what she wants.
Gemini's can also be very moody at times, and can go from hot to cold very quickly, which Kat seems to do often (depending if she is center of attention or not). Mona can also turn from hot to cold at times, which is a trait that Gemini's can have, making them very prone to mood swings. They can also be indecisive which wold make sense since Katherine played around with two Salvatore brothers for a while.
'Legacies' cameo wish list: TVDU characters we want to see
Cancer: Enzo
Jun 21 – Jul 23
Cancer people are emotional, intense, and care deeply for their loved ones. Just like Enzo, who loved Bonnie Bennett with all his heart. They can also be impulsive and ave trouble with letting go of thing.
Enzo often made rash decisions without thinking of the consequences and also struggled to deal with the fact that Bonnie was dying. However, this often leads to them doing all they can for their family and friends — making them very loyal people.
Here's which 'The Walking Dead' character you are based on your zodiac sign
Leo: Caroline Forbes
Jul 23 – Aug 23
Leo people like to be in control which makes them natural-born leaders, and they often have a tendency to be high-minded and vocal about their opinions. This perfectly describes Caroline who is a major control-freak, and is not shy in letting people know her thoughts.
Leos are also brave and take pride in accomplishments. Caroline sometimes found herself in situations which required her to face her fears, and lets not also forget she was Queen at organizing things e.g. decade dance, etc. Leos can also be sensitive, but tend not to let people see that side of them very often.
Here's which 'Arrowverse' character you are based on your zodiac sign
Virgo: Jeremy Gilbert
Aug 23 – Sep 23
Virgo people are loyal, kind, hardworking, and very practical. Although, they can be shy and tend to worry a lot. Just like Jeremy, who often found it hard to make friends and was very critical of his self and others around him.
But Jeremy proved his practically and hard-working skills when he became a hunter. This also tested his loyalty to his family and friends as many of them very vampires (who he had then been wired to kill).
Virgos work well with others, but need balance in their life as they can be short-tempered and impatient. Jeremy struggled for a while after his parents deaths but with the help from his sister Elena, and others like Bonnie, he became more centered in life.
Here's which Marvel character you are based on your zodiac sign
Libra: Bonnie Bennett
Sep 23 – Oct 23
Libra people like to seek justice when others do them wrong. Just like Bonnie Bennett often did when people hurt her or others she loved. Bonnie was usually the real hero, saving the lives of many, even before her own life — making her very selfless and loyal.
Libras easily see two sides of an argument and can look at a situation and make unbiased opinions when needed. Bonnie was often relied upon to make hard choices, but she always came through.
Libras are often perceived as being shy but actually prefer to be surrounded by others than be alone, much like Bonnie at times.
The CW's 'Legacies': Dream characters wish list
Scorpio: Damon Salvatore
Oct 23 – Nov 22
Scorpio people can sometimes be misunderstood, but are known to be powerful, passionate, intense, and determined. This is very like one of our fav vamps, Damon Salvatore.
Damon is very passionate about people he loves (aka, Elena), and will all that he can to keep her safe, without hesitation. Scorpios can be hard to predict and not easy to pin down, which is very like Damon who makes irrational and spontaneous decisions all the time (which often leads to bad consequences).
Also, Scorpios can be very competitive and critical of themselves at times. This is just like Damon who sometimes doesn't see his self-worth or full potential.
The CW's The Vampire Diaries Universe: Meet the characters of the new show 'Legacies'
Sagittarius: Tyler Lockwood
Nov 22 – Dec 22
Sagittarius people have an adventurous spirit and are full of optimism and enthusiasm. But they can also be very intense, impatient, and expect quick results.
Tyler Lockwood is very like this, he liked his freedom (which can be hard being part werewolf and not always having control) and was always honest, but did not like being bossed around or forced to leave — just like what happened when Klaus ran him out of town.
Tyler struggled with anger issues which often lead to him getting out of control at times. However, despite if faced with many failures, Sagittarius' can bounce back quickly.
Here's which 'iZombie' character you are based on your zodiac sign
Capricorn: Matt Donovan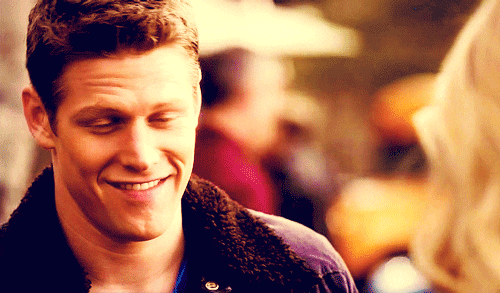 Dec 23 – Jan 20
Capricorn people are very practical and strive to maintain stability and order. They accept obligation and responsibility easily, and usually live by a moral code. This sums up Matt Donovan, who was a deputy and then Sheriff of Mystic Falls, and once lived by a code of ridding all vampires out of Mystic Falls.
Capricorns often achieve success by sheer hard work and are strategic thinkers, which are traits that are required for Matty blue eyes to be a good police officer.
Capricorns also tend to take on other people's problems, but ironically, they don't deal well with their own and like to dwell for long periods of times over their issues. Just like Matt, who always took on everyone's problems, like Elena's, but found it hard to deal with his own, e.g. like dealing with his out of control mother etc.
Aquarius: Alaric Saltzman
Jan 20 – Feb 18
Aquarius people are highly knowledgeable, insightful, and are original thinkers who think outside of the box — often in unorthodox ways. Just like Alaric Saltzman, who needs these qualities to be a good high school teacher, and then college professor.
Everyone often relies upon Alaric for his knowledge to help beat the baddies of the show as he knows all about mythologies of many supernaturals.
Aquarius' are also idealistic, and prefer an equal opportunity for all, which leads them to defending the underdogs. This is very like Alaric who always fights for those who need it, no matter who is taking the orders—he often fought up against the vamps to ensure everyone else was safe, despite them having more power over him.
Aquarius' are also very loyal people, so just like Alaric, which makes them great assets to a team.
Pisces: Stefan Salvatore
Feb 18 – Mar 20
Pisces people are honest, trustworthy, and unselfish, and they also tend to be overcautious. Just like Stefan Salvatore, the 'good brother', who always looked out for his loved ones (Damon, Elena, etc), and put the happiness of others above his own time-and-time again.
Stef could always be relied upon, but not when he was having rippaah moments. Pisces' are also deep, imaginative, and express easily, which can be seen a lot in Stefan as he writes his deepest thoughts and feelings in many diaries.
Other traits which are common in people who are Pisces' are things like passion and determination, often devoted to a cause. This was seen many of times with Stef who did what he could to keep those he cared about safe, mainly Elena at times.
Which character did you get? Let me know in the comment section below and don't forget to give us a tweet at @Pure_Fandom and @OhMyZinaa. Make sure to check out all other TVD news and posts here! Also, I hope you're tuning in to season 4 of The Originals.
Love always,
Zina
Have you caught up on Legacies? See the latest news and theories for the hit new 'Vampires Diaries' and 'Originals' spinoff.
(Image credit: The CW)