TV
Here's which 'Pretty Little Liars' character you are based on your zodiac sign
Have you always wondered which character from Pretty Little Liars you are most like? Today, we compare personality traits, that are common for each zodiac sign, to characters that appear in PLL. Does your sign match with the personality of your favorite character?
Aries: Aria
March 21 – April 19
Aries people are creative, strong-willed, and ambitious just like Aria, who uses her creativeness for her various ambitions (her photography, writing skills, etc.) Also, let's not forget that Aria fought hard to stay with Ezra, even though the majority of the people around her didn't want them to be together. However, Aries may have a fiery temper at times, but don't fret, as that's just part of their passionate personality.
Taurus: Spencer
Apr 20 – May 21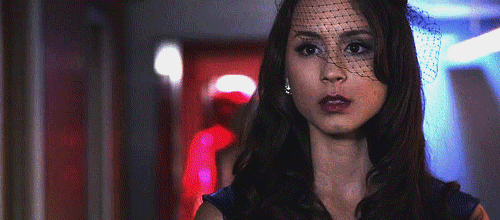 Taurus people are all about strength, stamina, and will. They are dependable, determined, and practical, but can be very stubborn. Hmm, does that ring any bells? Yup, I'd say this describes Spencer pretty well. Spencer is incredibly smart and is usually the one to come up with the plans. However, when someone else disagrees/wants to do what they want, this usually doesn't sit well with Spencer.
Gemini: Mona
May 21 – Jun 21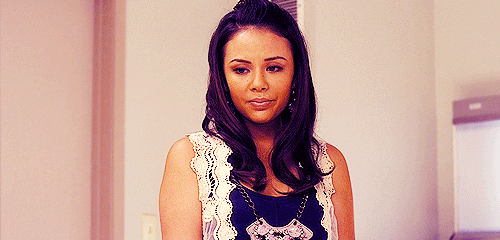 Gemini people are cunning, resourceful, and witty. Just like Mona, Gemini's also have a duality to their nature, but let's hope one of your dual side isn't as cruel and manipulative as Mona's, or should we say, 'A's, once was! Mona can also turn from hot to cold at times, which is a trait that Gemini's can have, making them very prone to mood swings. Saying that, Gemini's, like Mona, can be generous — which is good if you are besties with them (like Hanna once was).
Cancer: Toby
Jun 21 – Jul 23
Cancer people care deeply for their family and loved ones. This is very like Toby, as he went as far as joining the 'A' team in order to find out the truth about his mother's death. Cancers can sometimes be moody and often need their alone time, but they are tremendously loyal to their friends just like Toby is!
Leo: Alison
Jul 23 – Aug 23
Leo people are natural-born leaders and have a tendency to be high-minded and vocal about their opinions. This sums up Alison perfectly, right? Alison liked to have all the power — a common trait with this sign. Leos are brave and head-strong, which is what Alison would have needed to be when she was missing (presumed dead) in order to survive. However, Leos can also be sensitive, but tend not to let people see that side of them very often.
Virgo: Ezra
Aug 23 – Sep 23
Virgo people are inquisitive and very skilled at taking information from people, which makes them naturally intuitive. This describes Ezra perfectly, as he drew information from all the Liars in order to write his book about the death of Alison. Virgos work well with others, which is good for Ezra since he was once a teacher, long ago … Virgos, however, need balance in their life as they can be short-tempered and impatient. Luckily for Ezra, he has Aria to help keep him balanced and anchored, or is that now Nicole? (sorry not sorry for that dig, Aria!)
Libra: Jenna
Sep 23 – Oct 23
Libra people often seek justice when others do them wrong. Just like Jenna did when she was accidentally blinded by Alison. Libras have keen intuitions, which is something that Jenna must rely on often since she no longer has her sight. Also, Libras are often perceived as being shy but can come out their shell with a little help from a friend, much like Jenna with Sara Harvey and Sydney.
Scorpio: Caleb
Oct 23 – Nov 22
Scorpios can often be misunderstood like Caleb was when he first came to Rosewood. Scorpios are known to be passionate, powerful, and determined, which describes Rosewood's finest hacker pretty well. Scorpios can often be secretive but are always observing from afar. Caleb is great at being a hacker and does all that he can with his abilities to help the Liars when they are in need. Oh, and let's not forget, he loves pretty passionately with Hanna, and, um, Spencer too – soz, had to go there!
Sagittarius: Jason
Nov 22 – Dec 22 Sagittarius people can be very intense, impatient, and expect quick results. However, once faced with failure, they can bounce back quickly against many odds! This is very like Alison's brother, Jason, who battled personal demons with drugs and alcohol for a while, but made a comeback despite many people never believing he would recover. Sagittarius' are also very loyal, but do not like to be tied down to places or people. Jason is the most loyal brother you can get and would do all he could to keep Alison safe, but he also likes to be on the move a lot and didn't spend much time at home while Alison was missing.
Capricorn: Hanna
Dec 23 – Jan 20
Capricorn people can be highly intelligent. They use their knowledge for practical matters and strive to maintain stability and order. This describes Hanna perfectly, as as she is very smart (which was a shock to most) and uses her mind to be a creative genius in the fashion world by designing epic clothes. Hanna is also a bit of a control freak at times and likes things to be in order. Capricorns do not deal well with criticism, just like Hanna didn't when she was teased for her weight. Also, Capricorns tend to take on other people's problems, but ironically, they don't deal well with their own and like to dwell for long periods of times over their issues.
Aquarius: Lucas
Jan 20 – Feb 18
Aquarius people like to achieve their goals under the radar. Despite it usually being done in unorthodox ways, the results are effective. This is how Lucas likes to work — he likes to stay quiet and do things undetected. Aquarius' are also very loyal and highly intelligent – which describes Lucas perfectly, as he is a very loyal friend to Hanna (lets her stay in his apartment, invested in her fashion business, etc.). Also, Lucas is an app developer which is just one of the ways that represents his intelligence well. Aquarius' can be prone to laziness, but can often turn this around after a while.
Pisces: Emily
Feb 18 – Mar 20
Pisces people usually like to keep a low profile and tend to be overcautious. They are also honest, trustworthy, and unselfish. This is very like Emily, who has always been a loyal friend (especially to Alison, which has been shown a lot in recent episodes), but they can be gullible too. This can cause some problems, such as people taking advantage of you… just like when Emily trusted Sara Harvery (look how well that turned out.) Pisces are also very determined and become passionately devoted to a cause, kind of like Emily's commitment to bringing down 'A'/'A.D.' for years.
Did you like the character you got for your zodiac sign? Make sure to share your thoughts in the comment section below and give us a tweet at @Pure_Fandom and @OhMyZinaa.
Love always,
Zina
(Image credit: Freeform)