The Vampire Diaries is known for bringing epic couples to life – that we have all dreamed about for ourselves (once or twice, right?) Many of times I've thought, are't they just #CoupleGoals, and many of times I've wanted to search around for my own Damon, Stefan, Enzo, and so on… (I know y'all with me on that!) With such a huge following for the show, it has created lots of fans and those of which ship the different couples that have come alive on the show. Now, it's time for a throwback to old times to highlight some of the best couples from the show.
Let's take a look at TVD's best couples throughout the years:
Stefan and Elena (Stelena)
Stefan and Elena's epic love was hyped from the moment they met back in Season 1. Stefan was Elena's first love — one she would hold dear to her forever.
Elena fought hard not to give into her feelings for Damon, but soon she had to stop fighting what she truly felt. Then the immense relationship of Delena was born.
Bonnie and Jeremy were just the cutest together. Bon hasn't had much luck in the love department, but this was one relationship that brought light to her life.
Bonnie and Enzo (Bonenzo)
OK, I did get over Bonnie with Jeremy once Enzo came along. These two are the ultimate couple and one I prayed would have a happy ending. (Ugh, still not over Enzo's death).
Caroline and Tyler worked really well together, and I'm pretty sad they didn't work out. However, I am happy that they got to share many good times together.
Caroline and Klaus (Klaroline)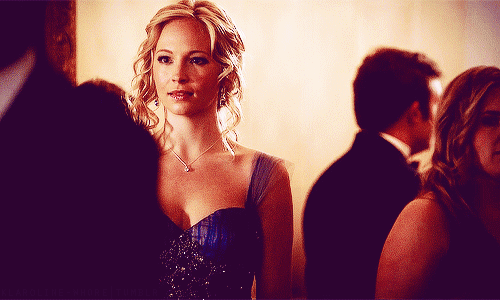 Klaus and Caroline's relationship was built up for a long time until they finally got together for some sexy time. Despite nothing much more happening there (except hints and teasing), I still would love the pair to reunite.
Caroline and Stefan (Steroline)
Stefan and Caroline became really good friends, and then their love grew into something more. So much so, the two got married. Cute, right? Sadly, the marriage was short lived after Stef sacrificed himself to save them all (STILL NOT OVER IT!).
I loved Alaric and Jenna together so much! With Elena's parents dying, things were hard around the Gilbert house, but with these two getting together, it really did ease everyone's pain.
Once Jenna died, I didn't think I'd be happy with anyone else with Ric, but I wrong. Along came Jo, and my mind was soon changed. Alaric is another character who's had an unfortunate love life, so I was really mad they didn't get to live happily ever after. (Ugh, major side eye-ing you, KAI!)
Nora and Mary-Louise were a really important couple for the show, as they were the first same-sex couple that has ever been on TVD. They may have had their ups and downs, but their love was definitely pure, from the start to the tragic end.
Tyler and Liv getting together was an exciting new thing in Tyler's life. I honestly thought I couldn't see him with anyone besides Caroline, but I'm happy he did find love with Liv, even if it was short lived.
Let me know who your favorite couple is from the show in the comment section below. And don't forget to give us a tweet at @Pure_Fandom and @OhMyZinaa. Make sure to keep up-to-date with all TVD news and posts here! Also, I hope you're tuning in to the brand new season of The Originals.
Love always,
Zina
(Image credit: The CW)