Agents of SHIELD recap, Season 4, Episode 17, "Identity and Change", Aired April 11, 2017
Framework continues to impress as Jemma and Daisy work to save their friends against impossible odds and Aida's Hyrda control. It's the original squad from Season 1 back in action and it's a new compelling story that makes it work so well. LMD was good but kind of slow. Framework is explosive, nostalgic and gut wrenching and we never want it to end!
Framwork hits on some heavy, modern issues. The Hydra presence and checkpoints are very much in tune with our country's current immigration issues. Fitz even has a line about "making our society great again" and we can't help but note the similarities to the Trump administration making this all feel very relevant.
This episode focuses more on Fitz and his path in the Framework. We know that the Framework premise is that Aida has removed everyone's biggest regret. So what is our sweet Fitz's regret that, when erased, has turned him into such a cold man? Did Aida erase a regret or did she just erase Jemma Simmons? Let's breakdown the big events of 4×17 while we mull that over!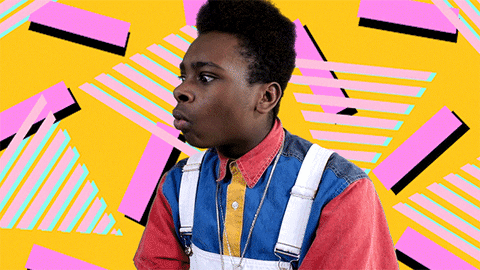 Coulson as a conspiracy theorist who makes his own soap. Okay, we know that the Framework story will come to a close at some point but can we keep this version of Coulson for a little while longer? Yes, there are still so many little twinges of the old Coulson in him, but Framework Coulson has a comical, crazy guy twist. He makes his own soap, cuts out articles that he feels aren't quite right, and he doesn't trust the man, which in this case is Hydra. We love you Framework Coulson. Never change. Bonus: He is thrilled about all of the tech, fanboys over Mace, loves the gadgets and the idea that he has a robot hand in real life.
Season 1 Ward. With his primary focus being Skye, Ward lets Simmons into the Resistance to help save Skye. We know this isn't technically real, but having Ward as the good guy again (even though he was always "bad") is awesome. He is working with SHIELD (run by Mace) and has rebelled against Hyrda in order to protect Skye. Also, did you see that fake smooch between them? (#SkyewardSwoon) It's clear that Ward's biggest regret is his betrayal of Skye/SHIELD and it's becoming clearer and clearer that Daisy doesn't hate this Ward like Simmons does. He is helping them and we love it.
Return of the Mack. Mack is back and we get to see him without his biggest regret, losing Hope! Mack has always carried around some deep pain and we later learned it was because of the loss of his daughter. In the Framework, Mack has Hope again and he is (of course) an amazing father to his machine savvy daughter. He puts Hope before all others (including Skye) in order to protect his daughter from the Hydra thugs but he jumps on the Resistance train after he gave Skye up and Hope was devastated. His betrayl of Daisy is so harsh and May's ice cold approach only makes it worse. But thankfully, Mack is still Mack, always ready to do some good.
Fitz and his Robot Side Chick. So Aida/Ophelia isn't keeping her Fitzy in the dark like we had suspected. While discussing Jemma, it's revealed that Aida has told Fitz about the "other side" and how Jemma is from that place. As we stare at our screens, hopeful that Fitz would see Jemma's picture and go back to being our favorite awkward science dude who is in love with Jemma Simmons, he starts making out with Aida again. He also mentions that he'd cross the universe for Aida but we all know that he actually did that for Simmons. Sorry girl.
Adventure Time. Jemma (who is quickly becoming the biggest bad – ass of Framework), Coulson and Ward travel to the island where Radcliffe is living so he can help them escape. During the trip, there is so much tension between Ward and Jemma because she refuses to let him off the hook for what real life Ward did, even if it seems like Daisy has. And Coulson is just happy as sh*t to be included in the mission.
Madame Hydra Strut! After giving the best, most amazing villain walk ever, Aida (and Fitz) land on the island to confront Radcliffe. The trio of Coulson, Ward and Jemma hide while Radcliffe pleads with Aida to leave him and Agnes (Aida's real life twin) alone so they can live in peace. But it's not Aida that Radcliffe needs to worry about, it's Fitz.
Ice cold. While hiding in the bushes, Simmons pleads with Ward not to shoot Fitz who is holding a gun to Agnes. Simmons says that she loves Fitz and he's a good man but has been brainwashed. Side note: Grant Ward was ALSO brainwashed into being a killer. It's very interesting that Simmons would use that reason on Ward when she has never forgiven Ward for the things he did under John Garrett's control. Ward lowers his weapon, but Fitz does not.
Fitz with no Simmons. Fitz takes his cold, hard Doctor persona to new levels by killing the very innocent Agnes. Unable to hold back, Simmons stands up and screams with tears streaming down her face. Their eyes meet and they stare at each other.We wait for him to recognize the woman he is madly in love with, but he doesn't. It's incredibly powerful because we know who Fitz is and so does Simmons but he clearly does not. Can we get him back?! And when we do, will he be able to forgive himself? Oh and Fitz found out Daisy is an Inhuman and plans of torturing her. Fitz!
WOW. It was such an awesome episode and it only makes us hungry for more Framework! What did you think? Tell us your thoughts!
Be sure to check out our Agents of S.H.I.E.L.D. HQ page! No security authorization required. 
Agents of S.H.I.E.L.D. airs Tuesday at 10/9(c) on ABC.
(Image: ABC/Eric McCandless)