TV
10 quotes by Eli Pope from 'Scandal' season 3 that left us all saying "O-M-G"
Gather around Gladiators! It's nostalgia time. When Olivia Pope and Associates were first introduced to us, we were ready and willing to be armed in white hats and eager to sip on some red wine. Because, here we had a fierce, smart, and powerful woman who not only commanded the attention of the giants in the White House but also had the ability to change the lives of a few misfits. However, I don't know about you, but there was always one thought on my mind — Who were the parents of Olivia Pope?
Were they gentle and kind? Stern and strong? Warm and loving? Cold and dismissive? Let's just say that when we were finally introduced to Eli Pope aka Papa Pope, we had no idea what we were in store for because he put the brutal in honesty. Here are two times that Papa Pope delivered two remarkable monologues and left us with 10 O-M-G quotes!
"It's Handled" 
After being outed as the President's Mistress, Olivia is whisked away in a limo only to come face to face with her father, Eli Pope, aka the man who had been secretly pulling all of Jake's puppet strings in season 2. However, this wasn't the reunion we all expected, because the "Fixer" was being fixed by her own father.
" You are not rare. You are not special." 
" He told you that you would be First Lady, and you believed him!"
"Did I not raise you for better ?" 
"You know to aim higher. At the very least you could have aimed for Chief of Staff, Secretary of State!" 
"Do you have to be so mediocre?"
 "A Door Marked Exited" 
Now if we thought that Eli Pope was hard on his daughter, imagine the things he had to say to the President. The man who made the decide to arrest him and then try to boast about conquering his daughter in very sexual and inappropriate ways. Or should I say the boy who needed a reminder from the man himself, Eli Pope!
"You spoiled, entitled, ungrateful little brat!"
"You are always going to be Senator's Grant disappointing boy, Fitz!"
"Don't use the person I made to make you into a man. You are a boy!"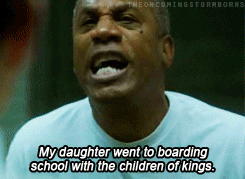 "She is always going to be the formidable Olivia Pope."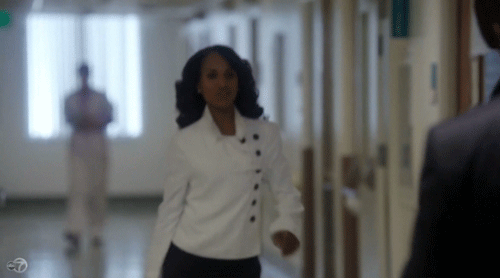 "You, disappoint me as a suitor for my daughter's hand."
Listen, love or hate him, there is no denying that Papa Pope is protective, powerful, and witty. In the world of D.C. politics, he was the monster no one saw coming and maybe everything we secretly needed to shake things up!
(Featured Image credit ABC)