Teen Wolf
'Teen Wolf': Fans of Stydia unite with art and fan fiction!
TV watching is always fun but what happens when your show episode ends and you think there is more story to tell? That's where fan-fiction comes in! Whether you are writing a piece on a canon story-line, or you are bridging the gap between two completely different shows, TV fan-fiction is a way to explore the stories you want to see with the characters you know and love. Another fun aspect of fan-fiction writing is getting to share those stories with other fans of the show!
Recently we stumbled across a cool collaborative effort by some Stydia (Stiles and Lydia from Teen Wolf) fans! It's called "Stydia Big Bang" and it's on Tumblr.com. Big Bang is different Stydia-centric fan written fiction paired up with an artist to make an image based on the story. Each story also has a reviewer! How cool is that?!
When asked why she started this kick-ass event, creator Rachel said, "I decided to run a Stydia Big Bang because I wanted a way to bring people in the fandom together. By having people with similar interests collaborating on art, editing, and fic writing, I was hoping to create more friendships while simultaneously developing new content for the Stydia fandom to enjoy."
"The aspect of having people assigned to review each fic is something I added to the already developed concept of a Big Bang as a thank you to all of the writers for all their hard work. As a person who writes a lot of fic, I know that there is nothing better than reading an excited comment! It truly makes your day," she added.
The stories all have "ratings" so you can go for something milder or get crazy and go for the smut. It's your call! There is no judgment here!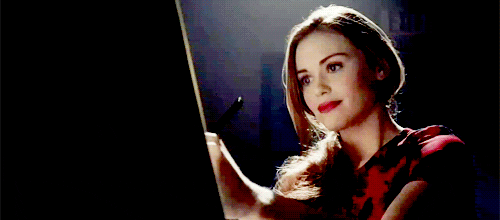 We always like to see fandoms coming together for positive reasons and this is a super cool way for the talents of these fans to be united and showcased. Congrats everyone!
You can check out the Stydia Big Bang right here: HERE
Hit the comments with your favorite fan fic! Is there another fandom event that you want us to know about? Tell us!
Want more Teen Wolf goodness in your life? Head to our Teen Wolf Lair for recaps and news on the series!
Featured image: MTV