The Vampire Diaries recap: Season 8, Episode 10, "Nostalgia's a Bitch," Aired Jan. 27, 2017
Bamon is back, my friends. I repeat: Bamon is BACK!!
I am so so happy we finally got a good Damon and Bonnie scene again. I've really missed seeing these two being together and having some good banter. However, the most recent episode had more of a heartbreaking scene between the two, but I'm not complaining too much, as at least they rekindled things. Aren't you glad to see Bonnie and Damon being BFFs again? We just love you, Bamon!
Let's breakdown that heart-wrenching Bamon scene:
The return of Bamon was magical, sad, and joyful all at the one time! We finally found out what Damon wrote in that letter he left for Bonnie after he decided to stake himself, rather than live through the pain of loosing Elena for decades. Of course, what Damon did pissed Bonnie off at the time, as she needed him then. She needed her BFF to help her get through the sadness of loosing another bestie, but Damon took the "cowards" way out, and that made her mad. I totally get why Damon did that at the time as loosing someone you love so dearly can totally consume you and can make it hard to live with. But, I also see why Bonnie was angry as she was sad too, but had to live through it, and not get a way out of it as Damon did.
Back to the letter … yes, we got to have a sweet Bamon reunion, and it included what Damon wrote in his letter to Bonnie. Basically, Damon apologized for being a sh*t friend and running away from his problems, rather than dealing with it head first.
They could have helped each other get through the grief of not having Elena there with them, but instead, Damon left Bonnie to deal with it herself. So for Bon-Bon to finally get that proper, heart-felt apology from Damon, it was so lovely to see. He brought tears to Bonnie's eyes with all that he wrote to her. Then came our tears when he called Bonnie his "best friend." Yup, that really hit me right in the feels. Oh, and let's not forget Damon promising to never leave Bonnie again. Ok, that really got me sobbing!
(We were all Bonnie, at that moment – trying to hold back our tears!)
Let's relive that Bamon scene below:
Now that Bon-Bon and Damon have made up and are officially BFFs again, I'm so excited to see upcoming scenes of them two together. Can we PLEASE have another pancake-making scene of them two? Just like back in Kai's purgatory? That was basically the beginning of Bamon, so would be super cute to see them re-making that scene to mark their friendship returning. Who's with me on this? Don't deny you don't want to see Damon in a red flannel again.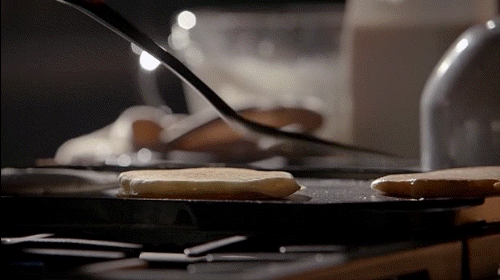 Are you a fan of Bamon? Are you happy to see them being BFF's again? Share all your thoughts, feelings, and predictions in the comment section below. And don't forget to give us a tweet at @Pure_Fandom and @OhMyZinaa. Make sure to keep up-to-date with all TVD news and posts here!
Love always,
Zina
(Image credit: The CW)