This Is Us recap: Season 1, Episode 12, "The Big Day", Aired Jan. 17, 2017
This is Us has me in tears pretty regularly, but the waterworks came on a little stronger than usual this week. There is something about the authenticity of the characters in this show. Logically, I know I'm still sitting on my couch with the popcorn bowl, but some weeks the writer's of the show just get me. This was one of those weeks.
Everything in this show is so intricately connected, and this week's plot lines were no exception. I was very pleased to see some more of Doctor K and get a little more Randall backstory. Also unique about this week's episode, it took place entirely in the past. No news on the kids grown up lives.
The day we flashed back to was the day the babies were born. I know what you're thinking, we've seen this day already. And you're right. But this got a little more detailed and mostly montaged over the already seen parts.
We pick up with Rebecca and Jack in a particularly bad moment for Rebecca. Sick of being pregnant with triplets, she basically loses her mind and tells Jack to take a hike, forgetting it's his birthday. He takes that hike and ends up at a golf course with Miguel who tries to get him to treat himself and buy some golf clubs. At this point, Jack makes a totally astute assessment that golf sucks and nobody likes it. While all the other golf guys talk about how nice it is to have an escape from their families and how much they milk it, he lets them know that there is no place he'd rather be than with his. Swoon.
Back at home, realizing she's forgotten Jack's birthday, Rebecca attempts to make it right. She walks her three-babies-on-board to a liquor store in an attempt to purchase cake ingredients, ends up with a banana muffin, some Twinkies, and the terrible towel featured in the pilot episode. One of my personal favorite moments.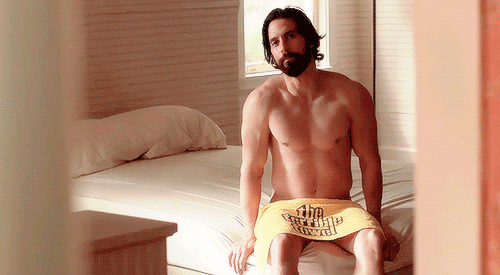 She has the sweetest conversation with her babies, which Jack, having left the golf course and treated himself to a camera to capture all the family moments, gets on video leading to a tearful reunion, the sexy dance, and the birthday suit.
Meanwhile, Doctor K's plot line gets filled out in a really satisfying way. We learn more about his wife's death including a gravesite scene that gave me all the feels. Tissues on standby for that one.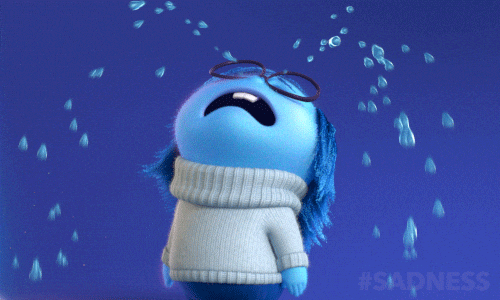 The most new material this week came from Randall's plot line. We meet the man who answered the door at the fire department the day his father dropped him off. Because of this, I also learned that Randall is the oldest of the Big Three. Probably could have deduced this earlier, but he does come last in the Big Three chant because he was technically last to join.
All things considered, I thought this was a fantastic episode. It connected the dots from the plot in the pilot episode in a way that was emotional and informative without duplicating too much. Not a lot of drama or big reveals either because of the nature of the episode. That gives me high hopes for drama in the next episode!
What I'm most looking forward to seeing next week: Who Kevin chooses! The teaser showed him looking serious on a street, trying to make it right with the woman he loves. It freaking better be Sloane.
This Is Us airs Tuesdays on NBC at 9/8c.
(Featured image via Ron Batzdorff/NBC)