Teen Wolf: Season 6, Episode 7, "Heartless," Aired Jan. 10, 2017
On this episode of Supernatural, oh wait, nope! This is Teen Wolf! It just feels like an episode of Supernatural because of Theo's creepy AF sister crawling down the hallway and ripping his heart out like a million times. Poor Theo keeps waking up in the morgue drawer and tries to run from his sister but she keeps catching him. The creepy sequence happens over and over again. Could this be the personal Hell that Theo was sucked into and has now been freed from? We don't blame him for not wanting to go back. He eventually gives up and tells her it's okay because he knows he deserves the torture. Could this be the first step in his redemption?
Unhappy reunions. Flash to now and Malia is beating the crap out of Theo in Scott's kitchen. Ok, I know that I should hate Theo, but you can totally see a shift in him now, after his time "underground." He knows he deserves the punches from Malia and even tells her that she doesn't have to stop hitting him. (Aw, bud.) I'm all about redemption, but Theo has a lot to atone for, as Scott reminds us (and Liam). He killed Scott and the Chimera pack. Even if he knows who Stiles is, can Theo be trusted? Malia doesn't think so. She's out.
Room for rent. At the Stilinski house, Mr. Stilinski has discovered a hidden room (behind that pesky wallpaper) and when he goes in the room, Claudia appears to rain on the parade. Something is seriously up with her. Papa S. is starting to wonder about Stiles, but wifey keeps shutting it down. I don't trust this b*tch.
Plan? Over in the woods, Liam, and Hayden take their puppy, Theo, out for a stroll (in chains). They are going to the giant transformer for their "catch a Ghost Rider" plan. Even Theo says it's stupid. Scott and Mason have the Ghost Rider cage all set and ready to go. They catch the Ghost Rider (and Theo helps) but dude looks pissed. He starts summoning all sorts of stormy goodness. Yikes.
Malia has a plan of her own. She heads to the hospital to see her father, Peter. He is still all messed up from his return from the Ghost Rider train station. Lucky for Peter, Melissa knows about the 9 herbs (thanks Chris), and she heals Peter! Greatest part about this plan? Peter being sleazy in the elevator to Melissa about their second date they never had. I think I'm with Malia on this. Her plan already seems better.
Banshee baby. Lydia is laying in bed, thinking about unicorns, glitter and math. Just kidding, she is thinking about the dead kid from Canaan because her life is spooky. Her mom pops in for some girl time and Lydia tells her about her theory that Claudia isn't real. Lydia thinks that Claudia was conjured by Mr. Stilinksi to fill the void. Mrs. Martin is worried that if Lydia tells the sheriff that his wife isn't real, he will have a breakdown. Lydia heads over there and starts to see Stiles' stuff in his room (GAH!), and finally, Mr. Stilinski wants to talk about Stiles.
Back in the woods. Theo, Liam, and Scott try to communicate with their captive, Mr. Rider, but he isn't responding. He has stopped trying to escape which isn't a great sign. Outside of the shelter, Mason spots invisible Corey. Mason says he can always find him (#Morey4eva). Anyway, Mason thinks that they can use Parrish to communicate with the Ghost Rider because he just knows stuff. When Parrish shows up, he is able to understand the Ghost Rider!
Ouch, my heart. Back at the Stilinksi house, Lydia has the not-so-fun job of telling Mr. Stilinski that Claudia isn't real. In one of the more heartbreaking scenes of the season, Lydia is trying to convince Mr. Stilinski that Stiles is real. She can see and touch his Lacrosse jersey, but he can't. (OMG, her face when she picked it up!) Lydia thinks that he can't see because of what it means if he remembers. If he remembers, it means he has truly lost his son. Lydia tosses the jersey at him and he catches it! HOW GOOD WAS THAT SCENE?!
Daddy daughter bonding time! Malia drives Peter out to the woods where they found him after he escaped the Ghost Riders. Malia wants to try to bust into the Ghost Rider's lair where they are keeping Stiles! She remembers him now (not sure when that happened, but it's great!) Peter tells Malia that she needs to let go of Stiles, but she can't — he's her anchor.
Riding Dirty. Over in the woods, the Ghost Rider talks to the boys. He says that no one can escape the Wild Hunt. Scott gets all Alpha and says he is going to save them all and he isn't ever going to stop. Then (because it was a terrible idea) the Ghost Rider starts controlling Parrish and he breaks the Ghost Rider out! Theo, Liam and Scott fight to keep Parrish back but he is crazy strong and crazy on fire. Scott and Liam manage to get Parrish away from the Ghost Rider so he can chill but while they are outside, Theo gets a visitor. It's Mr. Douglas — the evil, Nazi Alpha. Ok, now shiz starts to get cray. Mr. Douglas makes Theo break the mountain ash barrier so he can get into the cage with the Rider. It seems like Mr. Douglas knows him, but that doesn't stop him from killing him and eating that gland in his brain. Gross.
Also in the woods. The Ghost Riders are wigging out. Peter wants to save Malia and tells her to run, but it's clear that when Mr. Douglas injured the one Ghost Rider, the others felt it and they ran. Parrish seems cool, but tells Scott and Liam not to follow him as he runs away super fast. Scott and the crew return to see the dead Ghost Rider, and Hayden and Liam blame Theo, but Scott and Mason know it can't be him. It's Mr. Douglas. Speaking of, Mr. Douglas is out in the woods and runs into Corey. His red eyes are now green, and he whips Corey!
NOOOOOOOOOOOOOOOOOOOOOOOOO!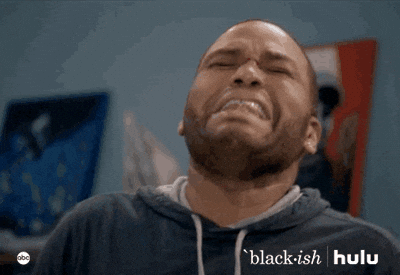 Wow, that was a crazy episode! What did you think of it?! Do you think that some folks have already been turned into Ghost Riders? They keep hinting that "taken folks" end up being Ghost Riders. Hmmm.
Want more Teen Wolf goodness in your life? Head to our Teen Wolf Lair for recaps and news on the series!
Teen Wolf airs Tuesdays on MTV at 9/8c.  
(Image: Scott Everett White/MTV )