The Vampire Diaries will sadly come to an end once season 8 has finished airing. Yup, that will mean no more weekly, monthly, or a yearly watching of any brand new TVD episodes. *sobs for an eternity* However, that just means you'll have to get out them boxsets, or have a binge on Netflix whenever you get those TVD cravings!
Before we officially say goodbye to our beloved show, there are some things that I really want to see happen. After all, we have grown to love these character as the years have gone on, so it's only fair that we see Damon, Stefan, and Co. getting their deserved send off.
Here are 10 things I'd want to see happen before TVD season 8 ends:
#1 Bonnie Bennett gets her magic back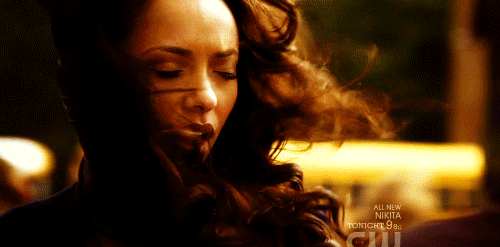 #2 Elena wakes up from her slumber
#3 More Klaroline scenes
#4 A Gilbert reunion
#5 Bonnie and Elena get to see each other again (no matter what happens with their curse)
#6 Kai Parker makes another appearance
#7 Katherine Pierce makes another appearance
#8 Brotherly bonding between Damon and Stefan
#9 The Originals make another cross-over
#10 More shirtless scenes of Stefan and Damon
What do you want to see happen before The Vampire Diaries season 8 ends? Share all your thoughts, feelings, and predictions in the comment section below. And don't forget to give us a tweet at @Pure_Fandom and @OhMyZinaa. Make sure to keep up-to-date with all TVD news and posts here!
Love always,
Zina
The Vampire Diaries returns Friday, Jan. 13 at 8/7c on The CW.
(Image credit: The CW)