Rogue One is no longer a galaxy far far away – this week is Star Wars season once more. Every Star Wars fan knows that Dec. 10 is truly Christmas day this year because it's the release of Rogue One. Together as a fandom, we'll gather in cinemas and look up to the big screen night sky. All cozied up, we'll listen for the heavy footsteps of a boot cladded Vader. The excitement will be real as he festively dashes in on his Death Star to "sleigh" all the good girls and boys.
Christmas puns aside, on such a festive day, a pre-game is definitely in order! We've pulled together some fun activities and treats that will prep you and your friends for the Christmas miracle that is yet another Star Wars movie. Invite your cinema party over and get in the zone for Rogue One!
1. Lap up Rogue One's new Stormtrooper wave
With Rogue One showcasing the biggest variety of troopers (Stormtroopers, Shoretroopers and Deathtroopers) why not offer your your guests this ingenues hot beverage. This white hot chocolate is perfect for a cold winters night, so cuddle up to these softer looking Stormtoopers before facing the harsher, armored versions in Rogue One. The recipe can be found here at The Cookie Rookie.
2. Cold as ice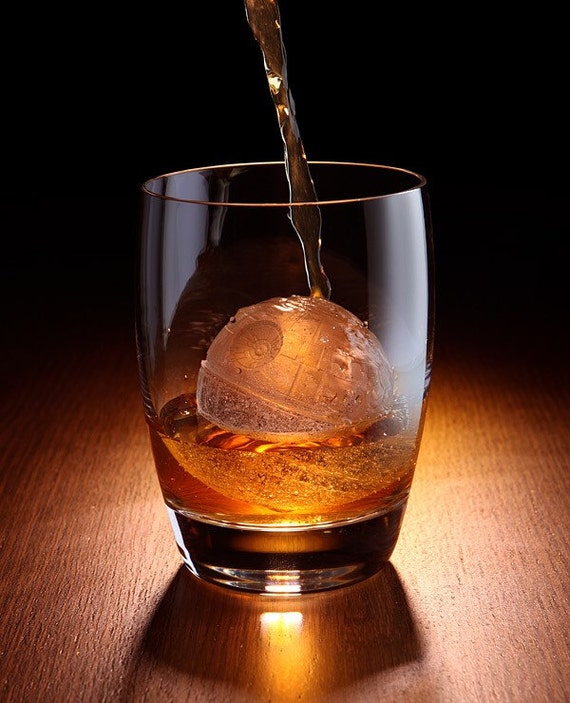 For your friends who clearly don't feel the cold and ask for an iced drink, feed their Dark Side with this Death Star Ice Sphere Mold. Also, available in a pack with a variety of Star Wars shapes, which probably works out cheaper.
3. Cutting shapes on the cookie board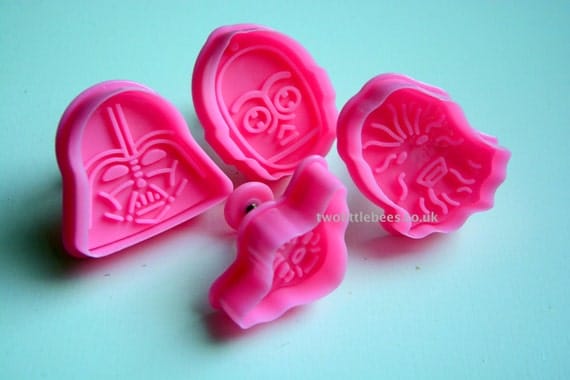 Everyone loves wookiees and everyone loves cookies. Create adorable nibbles for your friends with these Star Wars cookie-cutters. The cheapest are from Little Bee's Kitchen and Amazon, but if you don't mind splashing a bit more there's plenty of choices on Etsy.
4. Use music to set the tone
Get your friends up and sabering to this epic Star Wars playlist on Spotify, which includes music from Star Wars: the Force Awakens. It may not be from the anthology series, A Star Wars Story: Rogue One, but a Star Wars soundtrack always sounds like a Star Wars soundtrack, no matter the movie. Plus, the lightsaber play-bar is life!
5. MARATHON!
As Rogue One is set between Star Wars episodes III and IV, it's probably an idea to watch episodes I to III before you go see this movie. It's a good refresher and good fun. Then when you return from the Rogue One screening, you can start A New Hope and follow the rest of the story through to Vader's demise. And, if you're really hardcore, you can then watch the newest chapter, Star Wars: The Force Awakens, in preparation for next year's episode VIII.
You can find the Complete Saga of Episodes I – VI and The Force Awakens on DVD over at Amazon.
6. Game on!
Are you and your friends such die-hard fans that you've already watched the movies to death. Well, some of you may want to go off in another room and fully immerse yourselves in the Star Wars universe. A fan favorite is, of course, Star Wars Battlefront (on Xbox or PlayStation), but I am a sucker for the lighthearted Lego Star Wars games, of which there are many to choose from.
Let us know in the comments how you're spending your Star Wars Christmas this year and tweet us at @Pure_Fandom! Also, check out all our latest Star Wars coverage over at the Star Wars end of our Pure Fandom universe!
Short on outfit ideas for going to see Rogue One? Don't worry, we've got you covered for that too. Check out our 9 Easy Star Wars-themed shirts to wear to see 'Rogue One' article.