Agents of S.H.I.E.L.D.: Season 4, Episode 8, "The Laws of Inferno Dynamics," Aired Dec. 7, 2016
1. Oh, no. It's Eli! He's running with the China Town Crew now but they don't seem to like him very much.
2. He filled him lungs with diamonds? That's messed up. Do you think the other thugs grabbed the diamonds?
3. What's in the box Eli? WHAT'S IN THE BOX?
4. Quake is still a fugitive? I forgot about that. Run girl.
5. Mace really is a good front man but he is a little too into his image to be a good leader.
6. Yo-Yo, Daisy and Robbie! The big guns! I would say spin-off but I don't want them to leave.
7.  "She's a robot. Doesn't anybody remember Ultron?" – Mace (That was a great line!)
8. Mace wants Aida on the hunt for Eli but that he wants her dismantled after. Hmmm.
9. Coulson and May. You are perfect for little cupcakes.
10. Ok, so Coulson said that when this mission is over they are opening that bottle. Yup, something bad is going to happen to one of them. Totally.
11. Mack and Robbie have a kinship now because of the Ghost Rider thing. I dig it.
12. Fitzsimmons back together, figuring things out! Love it!
13. "I do not like magic. Or clowns." – Fitz (He is too perfect for this world.)
14. Run Yo-Yo! Fire!
15. Robbie Reyes is my everything. He's like, "Fire, I like fire too."
16. Mace is asking lots of questions. Annoying!
17. Hey baby girl, I am worried about you. – Mack's eyes looking at Yo-Yo
18. Robbie is SHIELD's best weapon but how will he do facing his uncle? Drama ya'll!
19. Robbie, don't touch that bro! Back away from the creepy box.
11. It's Eli. Was he always so creepy looking?
12. Robbie's been stabbed! Oh, no! I can't deal!
13. The demon core? It's basically a giant bomb but with a super rad name.
14. Plan B would be great, if they had one.
15. Eli is not happy with his nephew being the Ghost Rider but he's like a murder happy psycho too so what gives?
16. So did Eli become a killer because he didn't like his co-workers? Dude, drink some wine like the rest of us!
17. Oh, he has a God complex. Got it.
18. Quit stabbing Robbie! He can't die, right? I NEED Robbie Reyes. I mean, the show needs Robbie Reyes.
19. Mace has a plan to make himself look good to the public? Gross.
20. I forgot Daisy hasn't been around for a while. Fill that girl in on the icky Director.
21. Mack is being overprotective and Yo-Yo shuts it down. No boy. Just no.
22. Fitz is not having any of this "Eli creates matter" nonsense. Science biatch!
23. Mace needs a Daddy Coulson pep talk right about now. Go team!
24. Coulson struts in all bold and snarky to confront Eli. Love this guy.
25. Can I just say, I really love the team back together!
26. Eli's "power" is causing all sorts of quakes! Daisy is struggling to absorb it. Hang in there girl!
27. OH shit. Come on Robbie. Come on Robbie!
28. Man, this show does fight scenes better than any show on TV!
29. This Yo-Yo scene is epic! Is there any Y0-Yo/Quicksilver fanfic out there? (Asking for a friend.)
30. Ok Aida's thingy is working but Daisy isn't looking so good. Don't die!
31. Aida was a shield! Good job Aida!
32. OMG, come on Robbie! Keep going. What?! Grab the chain.
33. OH NO! ROBBBBIIIEEEEEEE?!?!?!?!?!?!
34. Well fuck me. Is Robbie dead?
35. Poor Aida. Awwww.
36. Aww, poor Daisy. Uh, oh. She just dropped into a media circus. But Mace is saving her! Yay!
37. But wait, seriously. Is Robbie dead? I can't deal with that.
38. Why isn't Daisy sad about Robbie? Why am I the only one who cares?!?!
39. Awwwww, Coulson and Daisy. Feels
40. Mack and Yo-Yo. Can't you just figure this shit out? Come on guys.
41. There ya go buddy. Kisses for the the misses.
42. Daisy is an agent again!!!
43. Aww, I wish Ward wasn't evil and was back. Sigh.
44. Radcliffe is going to be absorbed into SHIELD and they are taking all of his research? I see this going south.
45. Welcome to south! Creepy robot Aida kills the SHIELD guy! Bad Aida. Bad.
46. Um, what the actual fuck?! May?!?! Why is May in there?
47. But wasn't she with them in the common room? That May is an android?
48. Oh, this is bad. Whoa.
49. But for reals. Where's Robbie?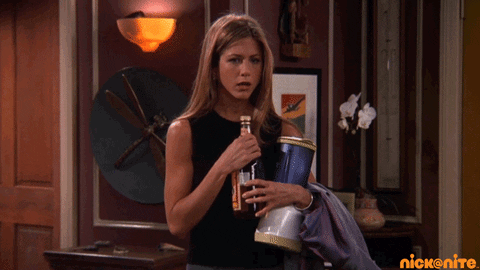 That was intense. When the show comes back from break, we will start the Life Model Decoy (LMD) portion of the season.  I hope we aren't done with Ghost Rider though! What did you think? Tell us your thoughts!
Be sure to check out our Agents of S.H.I.E.L.D. HQ page! No security authorization required. 
Agents of S.H.I.E.L.D. airs Tuesday at 10/9(c) on ABC.
(Image: ABC/Eric McCandless)