There are some Gilmore Girls: A Year in the Life spoilers within, so if you didn't watch it, DO IT NOW. Also, what are you doing with your life?! Go binge it and then come back!
For those of you that did watch, you already know that we didn't get nearly enough Jess Mariano in the revival. (SOB!)  To combat our Jess Mariano withdrawal, here are some very lovely Jess GIFs to give your fix! You're welcome.
Here's Jess being adorable and awkward after Dean broke up with Rory. Awwww.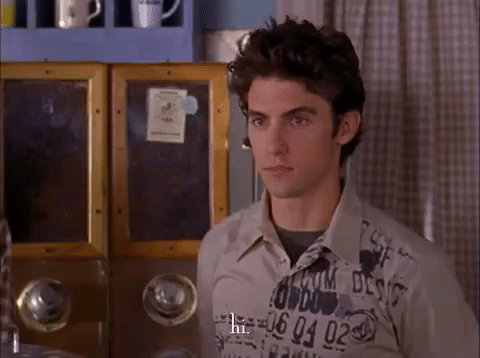 And when he asked Rory to run away with him. (sigh)
He may not have been perfect but he was not happy with how Dean handled the break up at the dance.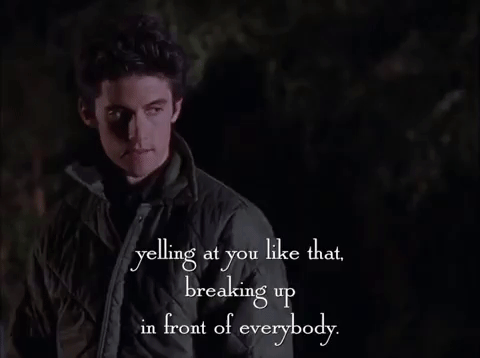 When he was ready to flaunt his new love but Rory wasn't. (WTF Rory.)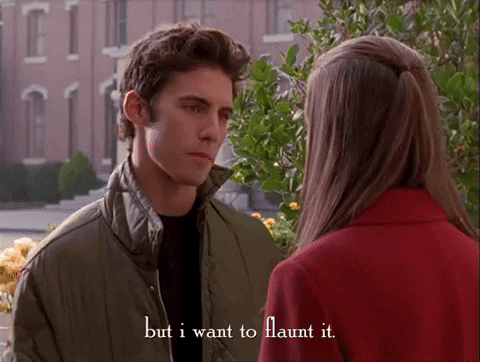 When Rory skipped school to see him in NYC and he was thrilled but played it cool.
After he and Rory have their first real, big kiss and she runs away to talk to Dean and he's like WTF? (Same Jess, same.)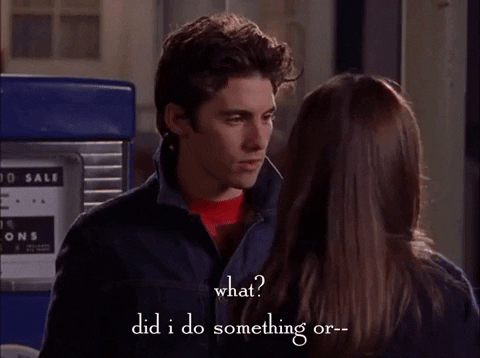 Just look at this sassy little motherf*cker.
Giving his romantic rival his best withering stare.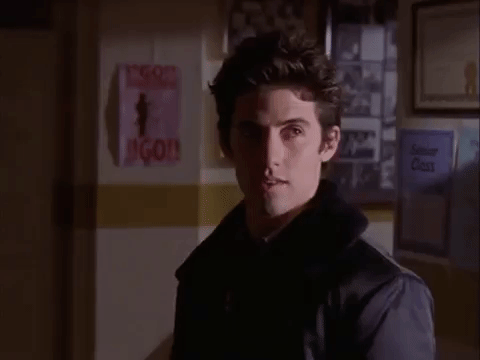 Having a bonding moment with Luke. It's hard to be in love with a Gilmore girl ya'll!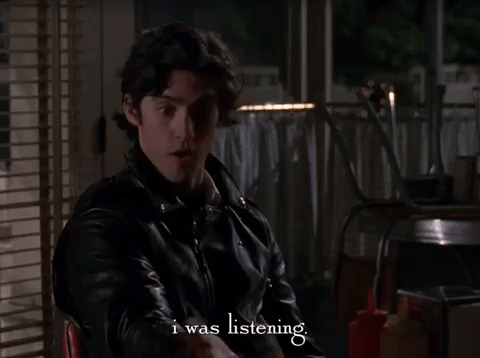 I know this scene is already sort of included above but look how cute! He's like, "oh, damn. It's the love of my life!"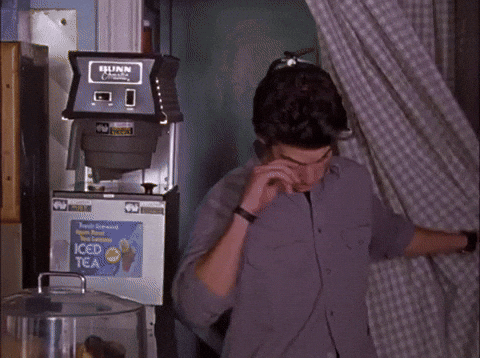 When his car got egged and his uncle just laughed at him.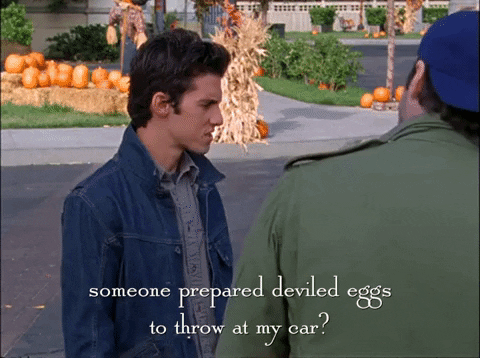 Jess and his "Rory just kissed me" face. SWOON!
Parenting done right. Sorry Jess, but this is great. #LukeIsBaeToo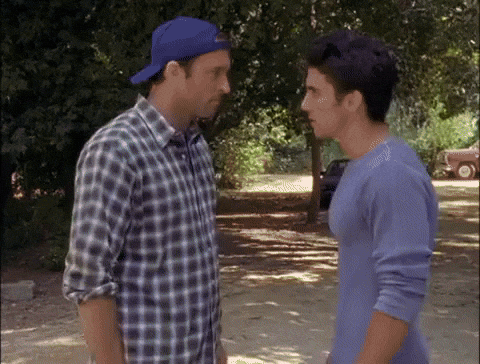 When he surprised Rory and all of us.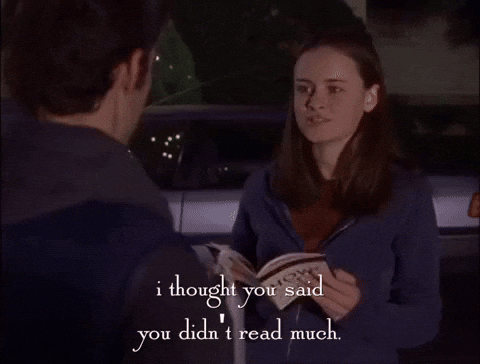 And this. (Oh, my heart.)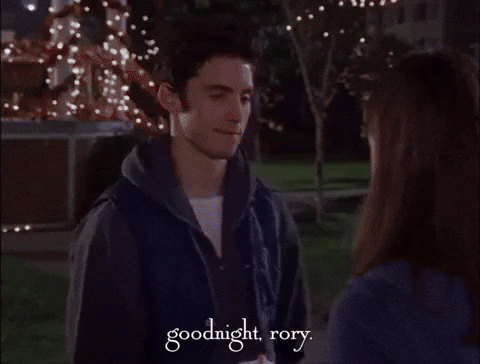 When he first met Dean. #Shade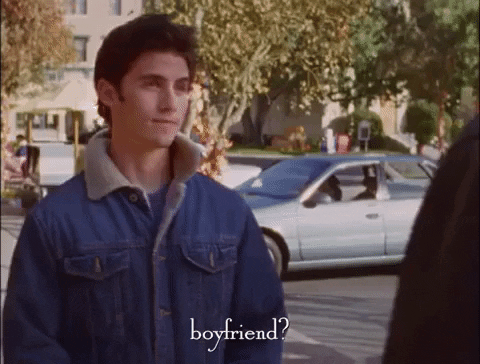 When he wanted to thank Rory and show her his book.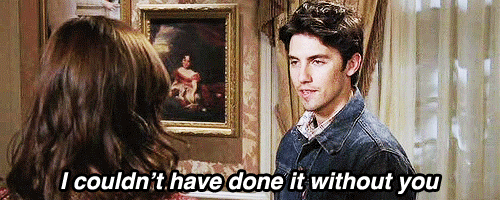 That smirk though.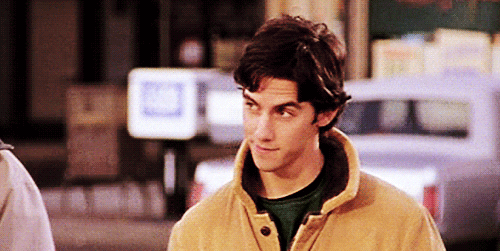 He hugged Luke (awwww) and then threw his hat because he's still Jess.
We love you Jess. Hopefully we will get more Gilmore Girls so we can see more of you and your sass.
Until then, we will be staring at our TV's like this:
Gilmore Girls: A Year in the Life is now available to stream on Netflix.
(Image: media.netflix.com)