Season 6 is the last, so we thought we would take a look back at some of our favorite characters to see just how far they have come since Season 1 of Teen Wolf. We started with our girl, Lydia Martin and now we are focusing on our hero, Scott McCall.
Season 1
Awkward, asthmatic teen, Scott McCall just wanted to get through high school alive. He had no idea that a late night hike in the woods would change his life forever. After the bite, Scott struggled with control and things just got more complex when he found out that the girl he liked was the daughter of a hunter hell-bent on killing him. Scott wasn't alone while he battled his new found powers. He had Derek and Stiles to help him through his big change and worked with them to take down the Alpha. Scott decided to use his abilities for good and started on his path to becoming the True Alpha the moment he wanted to spare Peter's life, even if he didn't know it then.
Season 2
In Season 2, the hunters were closing in on the wolves and Alpha Derek warned Scott about the risks he faced as an Omega. Scott refused to join Derek's pack so Derek started making new Betas. That's not the only threat that Scott faced as he started to embrace his new role in the fight against evil. There was a creepy lizard, a Kanima, threatening to take him and his friends out. Scott was instrumental in figuring out that Gerard was behind the whole Kanima thing. Scott and Dr. D. ended Gerard's plans by giving him the mountain ash. He may have joined Derek's pack this season but what Scott didn't realize was that he was already well on his way to forming his own pack.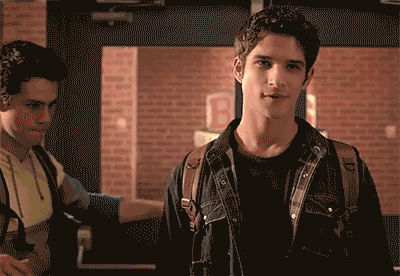 Season 3
This was the huge game changing season for Scott. He rose up to become the True Alpha and was able to save everyone from the Dark Druid and the Alpha Pack. This was the season when we really saw what Scott was capable of. He was always a strong fighter, both physically and mentally, but it was his leadership that was amplified this season. Scott put everything before himself to save everyone and proved that he was a real hero. In the second half of the season, Scott risked his life to save everyone's parents and his best friend from the evil fox spirit. As his pack fought to save the day, Allison was killed and it forever changed Scott and shook his confidence.
Season 4
In Season 4, Scott created his first Beta. Up until then, his pack was more like a melting pot of supernatural beings but after he gave Liam the bite, Scott changed the game and added another wolf to his ranks. Still shaken by Allison's death, he started to question himself and feared that he would turn into a monster like the other Alphas had. Kate nearly turned Scott into a Berserker but seeing his Beta, Liam, get hurt, allowed Scott to snap back to reality. Scott mastered his Alpha strength and was able to fully embrace his power without becoming a monster.
Season 5
This was the emotional gut punch season for Scott. He saw all of his relationships fractured the moment that Theo showed up. His unbreakable friendship with Stiles became strained and it was shattering to us and to Scott. Worst of all, Liam lost his cool when Scott refused to give Hayden the bite. Liam attacked Scott during the supermoon and nearly killed him and Theo finished the job. Scott was brought back by his mother but he was far from healed. He began to heal mentally, physically and relationship-wise when he forgave himself and found his confidence again. He saved his friends from the Beast, proving once again that he was ultimate hero that we can all aspire to be.
He is never without self-doubt but Scott McCall never gives up and that is what makes him so amazing.
Season 6 hopes?
We want to see Scott find happiness in Season 6. Scott has sacrificed everything fighting for what's right. He will hopefully leave Beacon Hills a safer place and in the hands of his capable Beta. The Ghost Riders aren't going to be easy to defeat but if anyone can do it, it's our True Alpha. Scott is brave, loyal and we will miss his selfless heroics when those final credits roll.
Thank you for always giving us hope, Scott. 
Want more Teen Wolf goodness in your life? Head to our Teen Wolf Lair for all of your news on the show, and spinoff show ideas!
Teen Wolf returns Nov. 15 on MTV.  
(Image: www.google.com)