Teen Wolf: Season 6, Episode 1, "Memory Lost," Aired Nov. 15, 2016
Whoa. That was crazy. Are you okay out there? Fear not, we are here to break down all of the crazy shiz that just went down. Season 6 starts with a bang and doesn't slow down for a second.
Are you ready?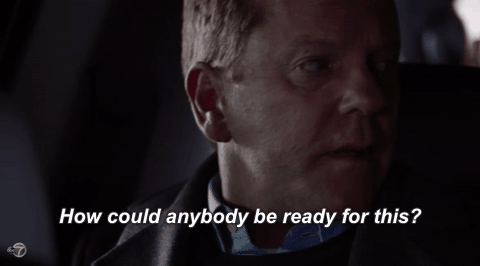 Adorableville, population 2. We start  the ever adorable, Liam and Hayden. Liam's car is broken down and even though he tries to fix it, they have no spare. These two don't have the best of luck with dates, but they are beyond precious. Dark, spooky roads are never a mood killer for these two, but a driver-less car is. They find a scared boy in the back of the ripped up car. Not good guys.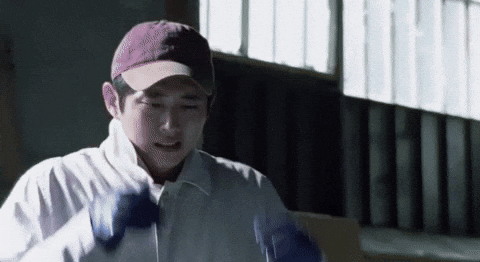 Scott and Stiles to the rescue? In another part of town, Scott and Stiles are "helping" catch a bad guy. Stiles' dad tells them that he doesn't need them but before the boys can get too discouraged, they are called back to the police station to help with Alex, the scared boy that Hayden and Liam found. Scott is going to access his memories with that claw to the neck method that creeps us out. It's strange that the Sheriff is down with this crazy dangerous approach, but it works. We see the SUPER creepy Ghost Riders rip his parents from the car. Then Alex realizes that they are coming back for him. Dun, dun, duuuuun.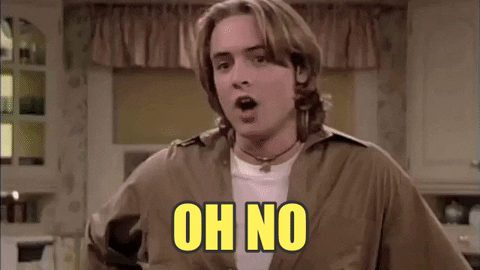 Pack assemble! The pack heads over to the car to check it out. Each member of Scott's pack uses their unique skills to investigate. Lydia tries to sense their deaths by touching the car, Stiles checks out the back seat, Malia turns into a coyote to try tracking them as Scott struggles to remember what he saw inside of Alex's head. When nothing turns up, Lydia points out that nothing has really happened in town for a while and that it seems like Stiles is trying really hard to make things fit into the supernatural bucket. Before Scott and Stiles can write it off, they realize that there is something off about the windshield glass. A clue! Yes!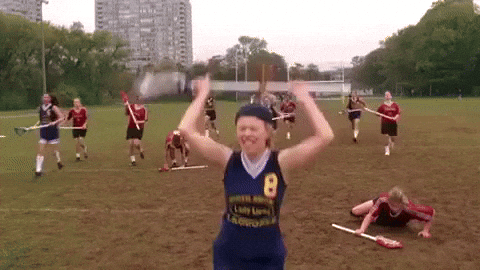 Creepy house. Stiles and Scott head over to the creepy old house that Alex gave as his address. It's dark and gloomy until they get to Alex's room which has us thinking, WTAF?! It's perfectly normal. The creepy house gets creepier and creepier as they are there. The Ghost Riders return to the house, looking for Alex and now Stiles has seen them. Scott runs into Liam and Mason downstairs and Stiles is almost shot by the Ghost Riders! The group realizes that the Ghost Riders's are erasing people but they don't know what they are dealing with. But one thing is for sure, these guys are seriously f*cking scary.
Lydia cracks it. Stiles and Lydia try to figure out what is happening and then it hits her. Lydia puts it together and tells Stiles that its the Wild Hunt and that the guys taking people are the Ghost Riders. He kisses her on the cheek and runs off. (Awww) Stiles runs to find Scott. Stiles is flustered and angry and freaks out when he sees someone wearing his jersey. Stiles fills Scott in and they realize that Alex is in danger. On the other side of the school, Lydia and Malia team up to help Lydia figure out how to stop the Ghost Riders. Malia is less than thrilled but agrees to try. In yet another part of the school, Mason, Liam and Hayden smell blood and try to track it. They find a dead body by the AC unit. Gross. Also, when did Liam get so funny? Love that guy.
This is when the sh*t starts to hit the fan!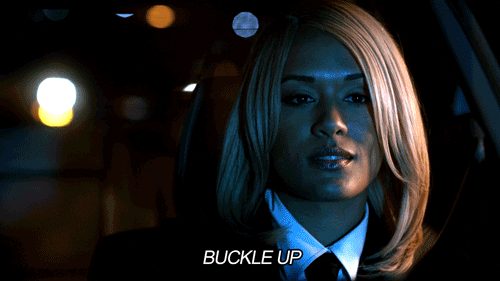 The kid. Alex is taken and nobody remembers that he was ever there! Scott and Stiles get worried that Liam and Hayden are next so they head back to the school. They split up, but before they do, Stiles tries to tell Scott something. Scott says "tell me later" but (sob) things won't go as planned.
Brace yourselves.
Lydia realizes that since Stiles has seen the Ghost Riders, he is next. Then Stiles runs into Liam, Mason and Hayden and they have no idea who Stiles is! WTF! And then it starts to hit Stiles that he is being erased. The yearbook photo, the jersey. He is being wiped out of everyone's minds but he sees his dad. Then, in the biggest soul crushing blow of the night, his dad doesn't know him and neither does Scott or Malia. #WhosStiles
But Lydia remembers!
She runs to find Stiles but it's too late. The wind picks up and the horses appear. Lydia can't see them, but Stiles can. Lydia refuses to leave Stiles so they run to his jeep. Stiles realizes that there is no way he can escape them, so instead of fleeing, Stiles uses his last few moments to tell Lydia to remember him and that he loves her.
He tells her to remember how he had a big crush on her freshman year and really every year after. He tells her to remember that she was the first girl he ever danced with. He tells her to remember how she saved his life and she adds that he saved hers too. And then there is the "Remember I love you" before he is ripped away by the Ghost Riders. The next day, Lydia goes to school and feels like she is forgetting something but she can't remember. NOOOOO!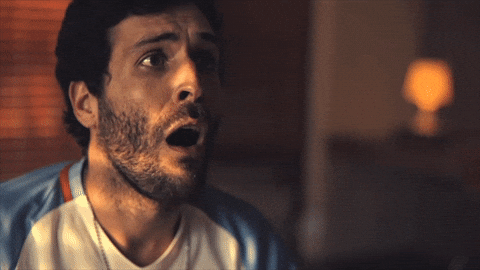 HOLY CRAP. What an amazing start to a sure to be epic season. My heart is still racing. What did you think? Let's discuss!
Want more Teen Wolf goodness in your life? Head to our Teen Wolf Lair for all of your news on the show, and spinoff show ideas!
Teen Wolf airs Tuesdays on MTV at 9/8c.