TV
To see or not to see: Review of 'Bull' series premiere
Bull's series premiere aired Tuesday, September 20, 2016 on CBS.
Michael Weatherly is back at it again, but this time he's Dr. Jason Bull. Bull's a psychologist who runs a successful trial consulting firm and we get to see him work his cases. He's actually based off of Dr. Phil's work with trial science. How cool is that? Before we start, shoutout to the costume department because Weatherly's suits were sharp and I'm sure many ovaries were on fire. As for the episode, it was intriguing, interesting, and well put together. Let's discuss.
A girl was murdered and the prime suspect was her friend, Brandon (Luke Slattery). Brandon's DNA was in the victim and it seemed like he'd be spending a lot of time in jail. Cue Dr. Bull. Weatherly's character helped Brandon's lawyers construct arguments that influenced strong jurors to side with Brandon. To do so, Bull's firm created a mirror jury, changed Brandon's appearance, and switched the leading lawyer.
Bull psychoanalyzes everything from jurors' facebook likes to hobbies to figure out what makes them tick. Bull also figured out that Brandon was a closeted gay teen who was with his lover at the time of the murder. Bull's team helped Brandon come semi-clean about his whereabouts and the charges were dropped. Oh, and someone got shot on the Courthouse steps. It was crazy.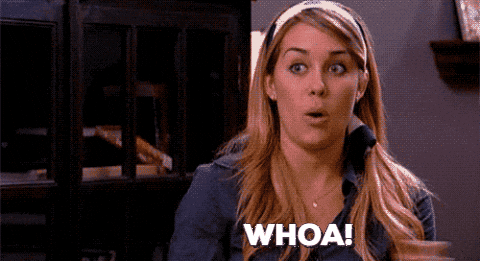 Dr. Jason Bull is smart. He's aware of how people work and he likes to get inside their heads. He's like a puppet master. He pushes people's buttons so they'll react the way he wants them to. Luckily, he's a good guy and cares about justice. Before the episode ended, he made sure the real murderer was caught by the police. He literally led them to their front door. CBS's Bull will definitely be interesting to watch. It reminds me a bit of The Mentalist. Also, if you're an NCIS fan, there were a lot of jokes that'll make you wonder if there isn't a little bit of "Very Special Agent Anthony DiNozzo" in Dr. Bull.
According to TV Guide, Michael Weatherly wasn't interested in jumping right back into television after NCIS. However, after seeing the scripts and all the big names attached (Steven Spielberg, Paul Attanasio, Dr. Phil), he started to reconsider. He then spoke to his NCIS TV dad, Robert Wagner (Anthony DiNozzo Sr.), who asked "You have to think about this?" Effectively sealing Weatherly's decision.
Honestly, I can't wait to see Weatherly develop Bull's character. There's so much knowledge and depth to him that Bull just might be another CBS hit. The premiere itself was decent. We were introduced to Bull's quirky team and it gives you the desire to want to learn more about each person. I'll definitely be watching next week and do recommend it.
Follow Bull and Weatherly on Twitter: @BullCBS and @M_Weatherly. Plus, follow us on Twitter for updates on all things TV: @Pure_Fandom and @SuryaCherian!
Bull airs Tuesdays at 9/8C on CBS.
(image: CBS)