To this day, True Blood's Pamela Swynford De Beaufort (played by Kristin Bauer van Straten) is THE fiercest, hottest, baddest vamp to grace TV. Notice how we said "vamp", not just "female vamp". The only one that rivals her is Eric Northman — and don't even get us started on him, because we'll be here all damn day. Pam was forever loyal to her maker, even after he released her. She had character development only the brilliant Alan Ball (the show's creator) could give her (at least up until he left around season 4). Even with the show-runner's departure she continued to wow us.
Let's take a look back at some of Pam's most epic one-liners:
Hating on Sookie's vag.
Not only was Pam badass, she wasn't afraid to show her vulnerable side. She was genuine to her dark-soul'd core. She was intimated by Sookie, because she was Eric's kryptonite. She even understood the lure of Sookie and her fae-blood, but she didn't let that steer her into a lustful delusion like most vampires did.
Tellin' her progeny what's up.
Side note: These were some of the best outfits of the entire series. #Slay
When she showed her patriotic side.
Being a great bar owner.
Her killer memory.
For uber-fans, you'll know that the best part about this line was the way she delivered it: intense and creepy.
When she ditched her couture to save Tara's life.
We're not going to lie, it would take A LOT for us to put that Wal-Mart sweatsuit on.
Whenever she tried to be an encouraging maker. Anytime she was in a bad spot, she still kept her toughness.
When she delivered the happy news to Eric.
Her enthusiasm for saving the day.
Tellin' it how it is.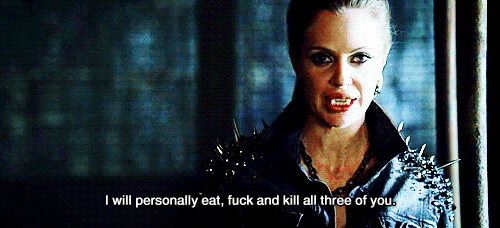 And here's this, just because they're forever #endgame.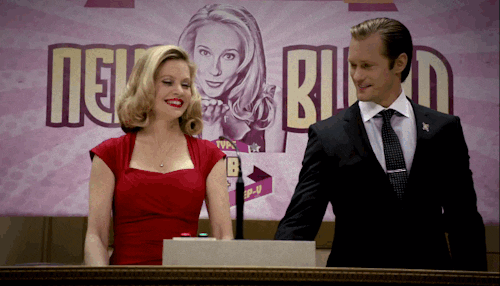 What's your favorite Pam one-liner? Sound off in the comments below, and catch more TV news on PureFandom.com.
Image: true-blood.net