Everybody loves a bad boy, and we've seen our fair share on some of our favorite TV shows throughout the years. Even if they get a little soft throughout the seasons, they still keep their devilish charm. Here are a few of our favorite TV bad boys of all-time.
1. Eric Northman, True Blood
Along with his progeny, Pam, Eric served as one of the most charming (OK, Pam wasn't that charming) and dangerous vamps on TV. Is he our favorite of all-time? We wouldn't say no.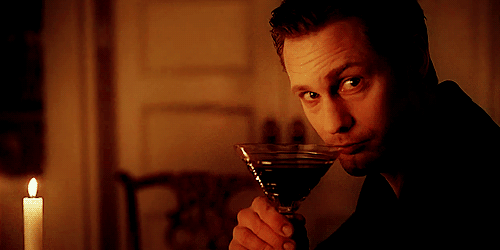 For seven seasons this vampire has stolen the hearts of the TVD fandom, and for good reason. For the upcoming — and final — eighth season of the show, it's promised that we'll get more of the blood-thirsty Damon we all fell in love with. #ThatSmolderTho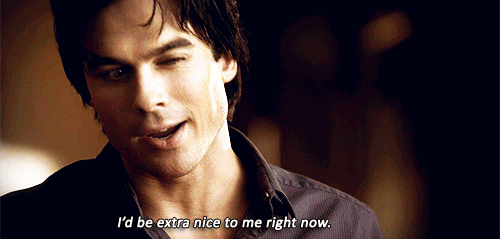 For our BtVS fans, we're just gunna leave this one right here. #TheKingOfAllTVVamps
He paints, he soliloquy-s like a motherf*cker, and every time he says "whilst" an angel gets its wings. Klaus Mikaelson, we love you.
5. Malcolm Merlyn, Arrow/DC's Legends of Tomorrow
OK, so this should actually read, "John Barrowman", but we love everything he plays on screen. Isn't he the best?
6. James Sawyer, Lost
We all wished we could have a nickname from the infamous Sawyer. His southern charm and con-man ways made him a forever fan-favorite of Losties. Fun fact: Ian Somerhalder modeled his character Damon Salvatore after Sawyer. #ItMustBeTheEyes
Oh, the brooding! We'll see Tyler Hoechlin return to TV this fall in Supergirl as Superman, but we will always know him as our Alpha, Derek Hale.
Not showering never looked so good. A bad boy with a heart of gold, Daryl Dixon is everyone's favorite on The Walking Dead.
OK, so they're not really bad, but they've been possessed/demons at one point, so that kind of counts. We just wanted a reason to add a GIF of them to this list. You're welcome.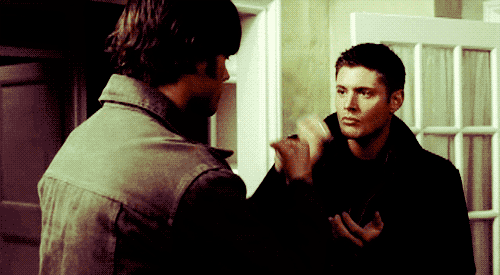 10. Captain Hook, Once Upon a Time
We don't remember Captain Hook looking this good when we were kids. We guess we should queue up Once Upon a Time on Netflix?
Sure, he bangs his sister, but he's (sort of) started to redeem himself the last couple of seasons. #TeamJaime
Read our theories for next season!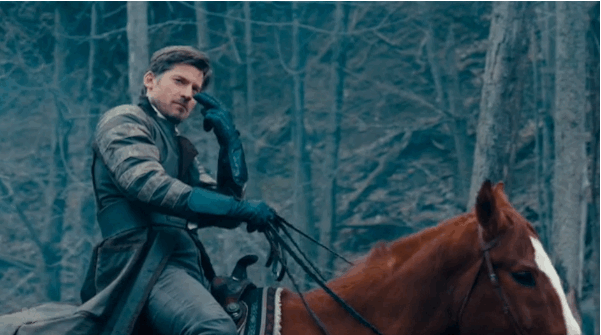 Oh, how we love to hate this guy. No matter who you ship on the show, there's no doubt that Bellamy is 100% swoon-worthy.
Who are your favorite TV bad boys? Sound off in the comments below and share with us on Twitter @Pure_Fandom!
Featured image: rolepages.com, en.wikipedia.org, pinterest.com