We still haven't fully processed that Teen Wolf season 6 will be the end of one of our favorite shows. We have no doubt that Jeff Davis has planned a mind-blowing final season — he never fails to disappoint. There has already been a lot released about the final season, including the official trailer along with details about the season's new villain, general plot, and more.
Sure, Davis will do a great job, but we have some requests of our own! Here are six things we'd love to see happen before the show ends for good.
Lydia and Stiles to finally happen
Listen, we loved us some Stiles and Malia. They were perfect for one another at that time in their lives, but Stydia has to be endgame. Not that we want the focus of the season to be on love — the show is amazing partly because it doesn't revolve solely around romantic relationships like other sci-fi teen dramas.
But the show started with Stiles as an awkward kid who fawned over Lydia, and Lydia as a stuck-up, shallow girl. The character development of both is incredible, and they've grown to be the best of friends. A romantic relationship between them has been teased more than once, and they just seem like they're meant to be.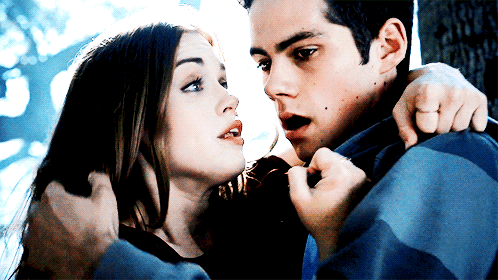 Please make our Stydia dreams come true, Jeff!
The parents to kick some ass
Another thing that makes Teen Wolf so much better than others in its genre are the parents. Most teen shows have absent parents who don't really fit into the plot or play any kind of essential role. But not these parents! Chris Argent, Sheriff Stilinski, and Mama McCall are integral to the story, and we've come to love them as much as the kids on the show.
In season 6, we hope to see them get into the action even more and possibly kick some major ass. Well, we can pretty much assume that Argent will, but we wouldn't mind seeing all three come together to help the kids take down the big bad.
A tribute to Allison
The show has done a great job of reminding us that they haven't forgotten about Allison Argent. We still miss her so much.
Since it's the final season, it would be great to see her character honored once again, even if it's something simple like when Scott wrote her initials in the library. We just want to cry about Allison one last time, okay?
Plenty of Scott and Stiles moments
Scott and Stiles moments are always the best moments. Their brotherly bond is the core of the show. We know that due to O'Brien's injury on the set of The Maze Runner, he may not be in the season as much as we'd like. Plus, a lot of the season will be spent with Stiles having been erased from reality, so that could hinder a lot of interaction between the two friends.
Still, we hope that we'll get those moments between Scott and Stiles that are so adorable they make our hearts want to explode. You know, like their moment in "Motel California" where we completely lost our sh*t.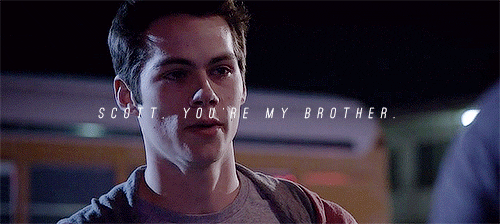 A happy ending
First off, I don't think we can handle any more death (and if they actually make a TW movie, we want everyone in it). We really need Stiles, Scott, Lydia, and all the parents to survive this season or we might have a mental breakdown. The gang is going to be done with high school, which leaves plenty of opportunity for happy endings.
Hopefully, Lydia and Stiles (start dating and) head to college together. We have no doubt that Scott might decide to stick around and protect Beacon Hills, but that's okay. Especially if he has a certain friend and pack member that hangs around with him …
Tyler Hoechlin
Oh, yeah! We're talking about Derek Hale. Rumors have already run rampant that Hoechlin will be returning to Teen Wolf this year. The actor and J.R. Bourne (who plays Chris Argent) only fueled those rumors in a recent interview with The Wrap. When asked if Derek would show up in season 6 of the show, Hoechlin replied, "dot, dot, dot." Bourne followed up with, "Well, there you have it." Interesting.
Hoechlin's already finished filming his two-episode arc for Supergirl, so his schedule should be wide open to reprise his role as Derek. It wouldn't seem right to have a final season of Teen Wolf without him in it, right?
What do YOU want to see in Teen Wolf 's final season? Let us know in the comments below or over on Twitter.
Teen Wolf season 6 premieres Nov. 15 on MTV
(Featured image courtesy MTV)