Fear the Walking Dead review, Season 2 – Episode 8, "Grotesque," Aired Aug. 21, 2016
Fear the Walking Dead finally returned to AMC. No, not for a new season — for the remainder of season 2. Talk about a long hiatus. First of all, we're glad that it's not competing against Game of Thrones or following up the perfection that is The Walking Dead anymore (both of which made it hard to appreciate the first half of season 2). That being said, the mid-season premiere left us desiring more and a little frustrated with the show.
The Good: Frank Dillane killed it
Frank Dillane is talented beyond words, and Nick is undeniably everyone's favorite character on the show. He's the most compelling one of the bunch, and you can't help but root for him. Was kicking off the second half of the season with 45 minutes of Nick wandering through the desert and nearly dying multiple times the best thing to do? Maybe not. It didn't quite captivate us like we'd hoped.
BUT it certainly made us love Nick more, which we're guessing was the point. However, it certainly didn't help us understand why Nick made the dumbest and most unbelievable decision ever at the end of episode 2×07.
The flashbacks in "Grotesque" of Nick and Gloria were definitely appreciated and intriguing. Still, that little glimpse didn't justify his choices right now. Nick, GO FIND YOUR F**KING FAMILY.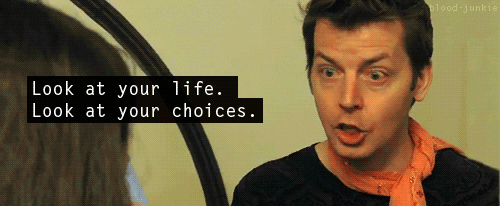 Something was lacking
Now, we're all for solo episodes that give us better insight into the psyche of a character. The Walking Dead has done it successfully several times (not trying to compare shows, but hey). "Grotesque" felt lacking in intensity, though, and maybe a little out of place? Perhaps it's because we were so focused on the fact that Nick's decision to take off just doesn't seem to make sense for his character.
Also, the fact that those two guys were so stupid to just let themselves get overtaken by a zombie herd because they were gawking at Nick in the road … come on, now.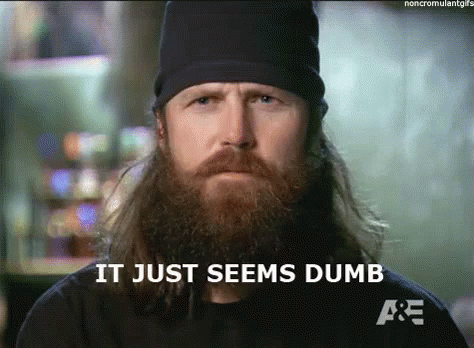 Things that still don't make sense
We still have big questions after the mid-season finale. For one, why the hell did everyone go crazy all of a sudden? And how could Nick make that rash of a decision, even as an impressionable, recovering drug addict? It just doesn't make sense. SOMEONE, HELP US UNDERSTAND!
How did Chris go so far off the deep end so quickly, and why are Travis and Madison not operating as a team in the middle of a freaking zombie apocalypse?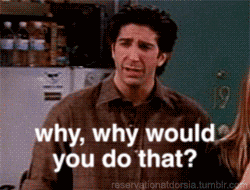 Is Daniel alive? It certainly seems like there's a possibility he is, right? His tumble down into insanity felt rushed and sudden, so we're wondering if there's more to his story.
We're not giving up
While we may have some issues with the show, we're not giving up on it. We're probably just being hard on it because, with the cast and executive producers behind it, we know how incredible it could be. It's on the cusp of greatness, y'all. We're hoping for some nail-biting episodes, explosive action sequences, and emotional moments this season to keep us engaged.
Oh, and this new settlement of people could prove to be very interesting. We're already dying to get to know more about Luciana (Danay Garcia)!
What did you think about the Fear the Walking Dead mid-season premiere? Sound off in the comments below.
Fear the Walking Dead airs Sundays at 9/8c on AMC
(Image courtesy AMC)