Season 3, Episode 18, "Spiders in a Jar", Aired Monday, June 20, 2016.
Reign's season 3 finale was definitely a ride from hell. Some of our favorite characters died while a monster is still amongst the living. If you haven't seen the episode, pull up a chair and grab some tissues while we discuss "Spiders in a Jar".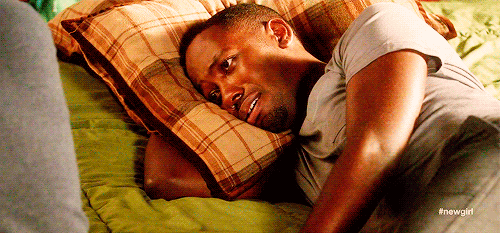 Bash
Bash had to be written off since Torrance Coombs was cast by Shondaland. Bash was basically catfished by a creepy stalker female Druid who wants him to fulfill his magical destiny of being magical. I don't know, it was all very mysterious and weird. Luckily, they didn't kill Bash so, a season 4 return is possible. Coombs will be on ABC's Still Star-Crossed this fall.
Lola
Francis' baby mama had a rough time. Lola received a letter "from Mary" with instructions to kill Queen Elizabeth I and it was all downhill from there.
In my opinion, Lola should have packed her bags and told Mary murdering wasn't on her to do list. There was no way she could have succeeded in killing Lizzie. Let's be real, Lola can't even plant pearls on an unsuspecting noblewoman without causing a scene.
Mrs. Narcisse was all about cruelty in her last moments. She didn't tell Narcisse of her plan though she knew it wouldn't end well. Instead, she talked to him about how they were going to be a family again. The poor man was prepped for a homecoming not a funeral.
So, the plan called for Lola to distract Elizabeth while some guy shot her. Dudley saved Lizzie, Lola was arrested [again], and sent to the dungeons [again]. The gunman folded like a weak pancake and ratted Lola out. Then a distraught Elizabeth received the most seething farewell. Lola told Queen Elizabeth that she'd always be alone, never have true friends, and people will always try try to steal her power. Damn, Lola. Why you gotta be so rude?
I personally believe Elizabeth didn't want to kill Lola, but she had no real choice. Lizzie allowed Narcisse to be present at the beheading which sounds weird, but it was well intentioned. Lola's death was heartbreaking. She asked Narcisse to tell John that she loved him everyday and Narcisse killed a few guards trying to save her. Now, he's in jail.
The worst part was Lola saying, "Stefan, let me go", from the chopping block. I couldn't deal. I felt my soul gain a few heavy pounds and it wasn't the icecream I was eating. Narcisse will never let Lola go. His wives keep dying and it's not his fault. Sigh, I just want Narcisse to be happy.
Leith and Claude
I have never been so angry, bitter, salty, plus whatever synonyms dictionary.com has for "eff you". Why? This storyline, that's why. Leith has worked his butt off to get married and he was so close. Leith killed two undercover Red Knights in the castle and Catherine gave him her blessings. It was a really momentous occasion.
Leith then stole our hearts when he proposed to Claude. Even though Catherine already agreed to the marriage, Leith wanted Claude to have her moment. Leith has always respected Claude's independence and they're basically perfect.
Leith should have taken the day off and stayed at the castle. He was stabbed by one of his own men in front of Red Knight HQ and it was unexpected. The other guards were a bunch of chumps as they just ran away.
Reign loves making viewers cry. To make this moment unbearable, Reign cross cut scenes of Leith dying with views of Claude laying out her wedding dress. Flipping brutal, CW.
Leith's last words were "Claude" and I was inconsolable. However, I'm holding out hope that Leith will survive. He's a fighter and I refuse to believe it's over. Also, I think Claude's ex De Guise lover may be responsible for this.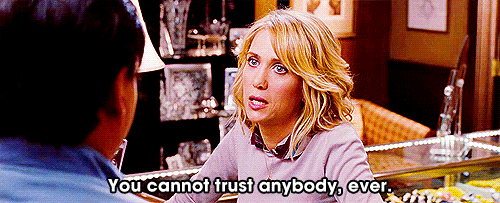 John Knox
If anyone deserved to die during Reign's season 3 finale, it was John Knox. The man is the absolute worst. He's so ignorant and pompous that his demise should've happened days ago — literally. Knox doesn't believe in female monarchs and he considers their military advances "a need for attention". Also, he was responsible for Lola's death.
Knox sent Lola to her grave to increase the animosity between Mary and Lizzie. I'm thinking his grand plan consists of one Queen killing the other and waiting for the survivor to fail at ruling. Too bad he doesn't realize how ferocious and cunning Mary and Elizabeth are. Plus, they're extremely vengeful. Just ask the head of Clan McPhee. Knox is a dead man walking. If Lizzie and Mary don't get him, Narcisse will. The Lord Chancellor is one French nobleman you don't want to piss off and Knox killed his wife. Who do you think will destroy Knox? Let's vote!
Other Key Events
Charles is back and depserately needs a spa day. He stripped Catherine of her regency after she slapped him.

Elly Dassas | The CW

Mary asked Gideon to spy on Elizabeth to protect more people from dying.

The CW

Dudley apparently decided to get hitched again and Lizzie dismissed him from court. Thank God, he's toxic AF.

giphy.com
Reign's season 3 finale was ridiculous and I honestly cannot wait for season 4. It's been a blast live tweeting with you guys and I'm proud to be a part of the Reign fandom.  I'll be writing fun Reign posts over the next few months so, follow me on Twitter for all the deets: @SuryaCherian.
Check out all of our Reign posts, here. Plus, watch some of the older episodes on The CW or Hulu.
(image: Steve Wilkie | The CW)