SciFi-Fantasy
TV
6 reasons 'Buffy the Vampire Slayer' is still the best show in TV history
There have been a lot of really amazing shows over the years — The Sopranos, Lost, Game of Thrones, and The Walking Dead just to name a few. But after its final episode in 2003, Buffy the Vampire Slayer still holds the hearts of millions of fans around the world. To us, BtVS is still the best series that has ever graced out TV screens. Here are 6 reasons the heart of the BtVS fandom still beats strong.
Spike
Best character ever? In our book, yes. There are some people who don't love Spike so much (mostly because of what he did in "Seeing Red"), but he's hands down one of the most dynamic and compelling TV characters to date. We're still obsessed with him, and so is the rest of the BtVS fandom. Plus, you can't beat his one-liners.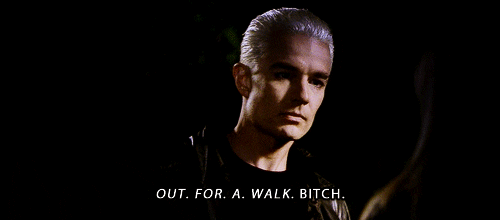 Shining A Light On The LGBT Community
Willow was one of the first gay characters to be accurately and proudly portrayed on TV, and the ways in which Joss and the writers (and Alyson Hannigan) dealt with Willow coming out, and her relationships in general, were perfect. Willow and Tara's relationship was beautiful, romantic, realistic, and the definition of #RelationshipGoals.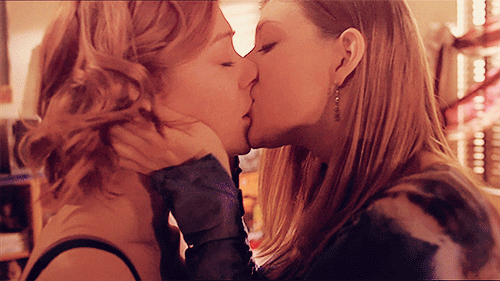 Groundbreaking Episodes
You know what we're talking about — "Hush," "Once More With Feeling," "The Body," and "Beer Bad" (haha, just kidding on that one). There are episodes that stick out in all of our minds as some of the best TV we've ever watched. They are unforgettable to this day … and must be re-watched regularly. THEY MUST!
Girl Power
Buffy is an iconic character. What Joss did to make her badass yet vulnerable and relatable is just amazing. There hasn't been another female character to this day that we have loved more than her. Buffy paved the way for badass women in television. Oh, and her fashion game was #onpoint.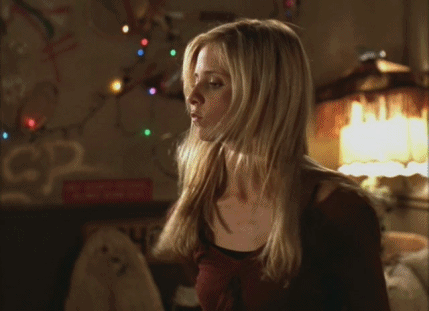 Keeping It Real
Yes, the series was focused on a group of teens and young adults fighting evil, supernatural creatures, but it was also grounded in real life struggles. The Scoobies dealt with the same high school drama and real life issues that we all do. For instance, Buffy having to work at the freaking Doublemeat Palace to make ends meet — now that's some real life sh*t.
Ranking All 7 Season of Buffy the Vampire Slayer
Did We Already Say Spike?
Okay, we just wanted to shove more Spike GIFs down your throat. #YoureWelcome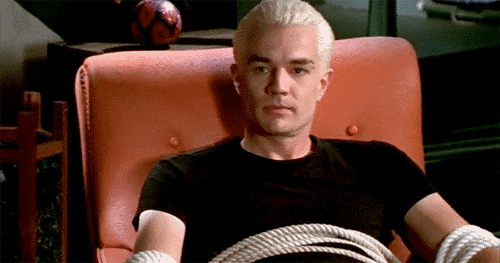 Is BtVS still your favorite show of all time? What TV shows comes close to it for you? Tell us in the comments below or over on Twitter.
(Featured Image: Warner Bros.)