TV
5 underrated comedies you need to check out!
Watching dramas is all fun and games until you find yourself two seasons into Six Feet Under, contemplating a sob-fest and not even noticing you've already finished the tub of Chocolate Chip Cookie Dough ice-cream you'd been nursing. Sometimes, you need some fun, smart comedies to counter-balance the sheer amount of plane crashes/bombs/shooters (and that's just from Grey's Anatomy!) you encounter in your usual shows.
Now, the comedies on this list aren't your typical family-friendly innocent fun ones, either. I'm not big on that kind of humor (Modern Family was great for the first few seasons but like Big Bang Theory, quality has severely decreased and I'm not one for watching a show for the sake of watching it. I find it mind-boggling those shows still get recognized for awards season, but that's a whole other debate!), and these shows all (aside from one) have in common a certain…Darker side, if you will. Which is perfect since it'll make the transition from the dramas much easier!
Speaking of, MTV's Awkward used to be really good, until it, well…Wasn't. But the first few seasons are worth a shot! Without further ado, the following shows are the ones you should definitely try out, binge, worship, etc. You'll see. Trust me!
This show is a legitimate gem. It's hilarious(ly dark), wonderfully written, with very relatable characters who, you'll have guessed, are kind of…the worst. But in a great way. It focuses around Jimmy, a somewhat failed writer and Gretchen, a messed up girl who does PR for bands in LA. One band in particular, actually.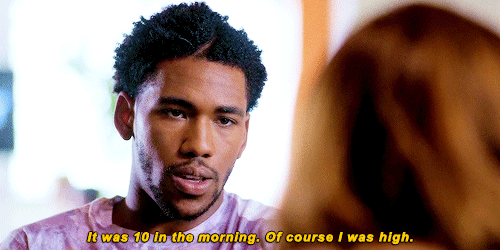 It's my favorite right now, it's a critical darling and it's just, generally…Great. It's also difficult to watch at times, because despite being billed as a comedy, it deals with very real issues such as depression, adultery, PTSD, etc.
Bless that bleak September day when I was on a Paris/Boston flight and decided to randomly check Episodes out because I'd rather not watch something too drama-heavy when they finally serve you food. Which, incidentally, much like fast food is only edible when it's hot. Episodes relates the adventures of two UK writers who are flown into LA to develop the American version of their hit (british) show. How many times have we heard of various foreign shows being adapted for the US? Skins? Inbetweeners? Les Revenants? All great shows who became failures once thrown into the hands of (I'm sure) well-meaning executives. Episodes is eerily on point, a wonderful mix between british and american humor and almost always hysterically funny. Also, if you needed more reasons, Matt LeBlanc plays himself on it. Speaking of british shows, this one is a must-see. It doesn't air anymore, and wrapped up with a special Christmas episode aftet three seasons. You'll get to know Roy, Moss and Jen, the three members of an intriguing IT department, to say the least. Also, this is where this GIF comes from.
I'll admit the premise (40 year old, divorced, stay-at-home mom has trouble findng a job and pretends to be 26) sounds a little ridiculous, but the show has a lot of heart and funnily enough, the concept works really well. It's a little over the top at times (there's a weirdly sexual scene with sheep in season 2…let's leave it at that) but mostly it's hilarious and heart-warming and you will love it. It also doesn't hurt that this guy is a main character.
Inside Amy Schumer (Comedy Central)
This last one is slightly different in that it's a sketch comedy show, but if you enjoyed Amy in Trainwreck (which you should watch if you haven't already) you'll love this.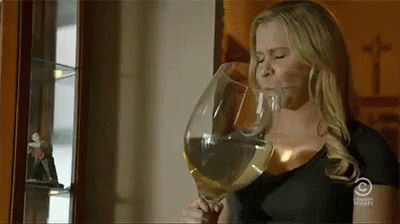 Bonus n°6: Jane the Virgin. Since it's a telenovela/dramedy I'm not putting it in the main list, but it's definitely up there with the best of them!
So, what's your favorite underrated comedy or sitcom? Do the laugh tracks bother you?
(Image credit: fxnetworks.com)