Sleepy Hollow season 4 airs midseason 2017 on FOX.
It's official, Sleepy Hollow is returning and Tom Mison will continue to grace our screens with his gorgeous face. To celebrate we created another Sleepy Hollow season 4 predictions post! Part 1 can be found here. Thank goodness for renewals! A life without Ichabod Crane is a life we don't want to live.
Sleepy Hollow's season 3 had a shocking finale as our favorite "Leftenant" sacrificed herself. Nicole Beharie is not slated to return so, it really is goodbye for Abbie.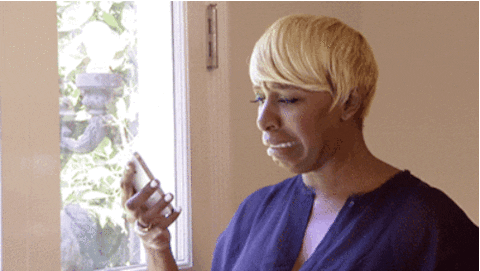 According to Deadline, Sleepy Hollow's 4th season will have 13 episodes and start midseason. That's enough time for Crane to get into quite a few messes. Pure Fandom's Meghan Freeman and I have a few ideas about what season 4 will entail.
Predictions
Crane and his new gas guzzling squad will be cracking down on all things supernatural. Crane won't trust the employees of his newly acquired Ghostbusters-meets-CIA organization to find the new witness. Papa Mills said loud and clear that certain people were up to no good. Finding the new witness before "the others" is Crane's top goal.

giphy.com

Danny, Jenny, and Sophie's future might go one of two ways. The first is that they're very close and connected because of Abbie. The second theory is that they tried working together, but kept butting heads. Jenny isn't exactly known for doing things legally. Either way, they'll be working on finding out who the second witness is. Technically, the newbie would also be related to Jenny. No one can replace Abbie, but it's nice to have family.

giphy.com

Jenny and Sophie are more likely to get close as they'd probably be the ones heading the man power fights against the supernatural. They're both badass, smart, strong, and independent women. They're seasoned warriors and know how to deal with monsters.

giphy.com

Nikkie Reed isn't a part of the season 4 cast which means Betsy Ross is definitely not coming back. We're not really sad. Her storyline was bland and needed to end. Ross' flashbacks with Crane should have given the audience more of a backstory on Ichabod and not their relationship.

photobucket.com

The new witness should be a man. A female would seem like a sick Abbie replacement. Plus, fans would probably choose a Crane bromance before a fake Abbie. Also, what if Danny and Crane became best buddies? That would be so awesome. They could even live together in a fancy bachelor pad paid for by the secret organization.

giphy.com

Crane can actually date now. The writers built Zoey up, but she was annoying. As for Crane dating, how would he introduce himself? A job as a supernatural crime fighter doesn't exactly scream "job security" or "401k". However, he no longer has to explain how he's linked to his female roommate's soul by otherwordly powers. Also, his legendary bows will surely make all the ladies swoon. Crane dating will definitely be interesting and some of us at Pure Fandom are willing to volunteer as tribute.

giphy.com
Side Note: Season 4's big bad shouldn't be a government entity. It's boring and unoriginal. A crazy creature would actually have some interesting mythology behind it. Plus, for a show like Sleepy Hollow, it's better to focus on monsters instead of scary people. We've got the local news for that.
We're definitely excited for Sleepy Hollow's fourth season. What will Ichabod do without Abbie? What kind of monsters do you think the writers will cook up? Tell us your thoughts in the comment section below or tweet us, @SuryaCherian and @meghanefreeman! If you have Sleepy Hollow withdrawals, check out all our season 3 recaps and posts right here!
Sleepy Hollow returns midseason on FOX. Season 3 episodes can be watched on FOX NOW or Hulu.
(image: FOX)