(Image: www.comingsoon.net)
Season 3, Episode 21 "Absolution" and Episode 22 "Ascension", Aired May 17, 2016
Wow.
That was intense and as promised, we got our answer and our resolution. We know who the #FallenAgent is. Our sweet, lovable Lincoln is officially the Fallen Agent. I am not sure how I feel about that and our dearest Brett Dalton (Hive/Ward) is gone. I know EXACTLY how I feel about that. Let's talk about it.
Going into the episode, I thought that the hype might lead us to one of the major players. I guess because I never really thought of Lincoln as an agent, I didn't really think it would be him. Many of us thought it would be May. The loss of May would really hurt everyone on the team and would change the course of the show for sure. Does Lincoln have that same impact? Not really. But he does have a huge effect on Daisy. And since this show is sort of Daisy's story, we saw in the little snippet at the end, Lincoln's death has set Daisy on a completely new path. More on that in a minute.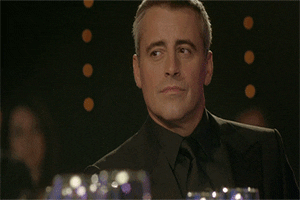 Let's back up. The scenes between Lincoln and Daisy were so wonderfully acted. Chloe Bennet and Luke Mitchell absolutely crushed us in those scenes and we felt every ounce of emotion. Seriously, well done. Daisy begging everyone to go get Lincoln and Lincoln telling her he loved her just as the communication cut off was so wonderfully painful to watch. Yes, this show is all about the action and fight scenes, but when it does emotion, it KILLS it.
Through the course of the 2 hours, we were teased about who the Fallen Agent would be. We watched in agony as the "hot potato" cross was passed around. Everyone seemed to be wearing that jacket and it just got more and more stressful as the episode(s) went on. I don't think I was alone when I screamed at my screen the moment that Fitz picked it up. We NEED Fitz.
Speaking of Fitz, I loved getting to see him step back into a comedic role. Much of the Fitz story the last couple seasons has been really heavy. It was nice to get to see him be a little silly and get back to his tech. The green screen moment was a nice break in the tension of the episode but also super cool and that invisible gun was insanely bad – ass. Now that he and Simmons are finally in a good place, they are off being adorable. It was great to see them kicking ass with their intellect.
Let's talk about Mack and Yo-Yo (and Daisy). The chemistry between them is so great. Yo-Yo poking fun at him for being too slow was funny and spoke true to every wife who has watched her husband do the tinker/stare combo when trying to fix something. I think they are going to make a great team in Season 4 now that Mack and Daisy are no longer a dynamic duo. Ugh, that. Mack holding Daisy while she broke down gutted me. It was such a powerful moment and I am so glad they had that before Daisy left the team.
My favorite moment of the night was the scene in the quinjet with Hive and Lincoln. It was truly such an honest, quite moment in the midst of total chaos and it was perfect. They were so different but in that moment, they were just a couple of dudes, reflecting on life. Hive wanted to lead. Lincoln wanted find his purpose but their fight was over. They accepted their fates and found a bit of peace. That image of them floating side by side was such a gorgeous shot and the one that sticks out most in mind when I think about the finale. The hero and the villain, ready to face their end together.
Lincoln wasn't on the show very long and I am bummed to see him go. I think having him as the Fallen Agent was a little safe but that didn't change the impact. It set up the time jump with a very goth Daisy who has since left SHIELD and is helping Inhumans. Coulson has stepped down as Director and is completely focused on bringing in Daisy. I think it's safe to say that guilt will be a huge theme in Season 4.
Ok, I know Hive had to die. I know Grant Ward was evil and actually died like months ago. I know all of these things but that doesn't stop me from being super sad that Brett Dalton is off the show. The scene where he was having memories from the people he had taken over was so flipping good. I can't imagine the show without him. Thank you for all of your amazing work Brett!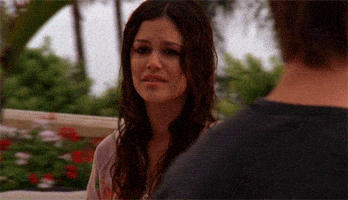 The other little tease we got for next season was whatever Dr. Radcliffe had created. It looked like a robot. But maybe it's more! Any comic buff will tell you that the Life Model Decoys are a huge fixture in the Marvel comics. Could they be the conflict next year? Can we have one that looks like Brett Dalton so he can come back? PLEASE?!
Thanks for hanging out with me this season! I want to know your thoughts. What did you think of the finale? And what did you think about the season as a whole and the teases for Season 4? Hit the comments!
RATING: 4.7 out of 5 stars!
Check out the Pure Fandom page for all of your Agents of S.H.I.E.L.D. coverage!