Reign's "To the Death" airs Monday, May 16, 2016 at 8/7c on The CW.
Things are getting heated on Reign and tonight's episode looks suspenseful.
Predictions
 Mary is going to be preparing to leave for Scotland. Gideon helped her feel again after Francis' death and now, she's ready to get back on the royal saddle. Her journey home is long overdue and necessary. Bash will definitely miss her.

giphy.com

Elizabeth may decide to suspend her court considering she's been uncovering conspirators for the past few episodes.

tumblr.com

Lola will help Lizzie gather intel on her noblemen. News on Narcisse being injured just might rekindle their relationship.

goodreads.com

Catherine will be speaking to her newly released family member thanks to the prisoner swap. She'll make sure he's not a spy and worth the exchange.

giphy.com

The Red Knights are a threat like no other. They're her own people AND they're pushing justice for a wrong she committed. This information could cause a revolt, but Catherine is smart.

giphy.com

Christophe and Bash will be teaming up to protect Catherine and Mary.

giphy.com

Whether it's Lizzie or Catherine, spring cleaning never looked so bloody. They both have people that threaten their power and neither are particularly nice.

tumblr.com

Narcisse and Charles are going to be bonding again. They'll probably be working together to find out more about the Red Knigts. This probably leads to the shirtless fighting. Narcisse is going to get hurt, but he'll be okay. However, I WILL cry if Narcisse dies. He's really pretty.

tumblr.com
Don't forget to follow PF on Twitter, @Pure_Fandom! I'll be taking over to live tweet the episode and I'll be drinking so, get ready for some top notch amusement. Plus, follow my personal Twitter account: @SuryaCherian!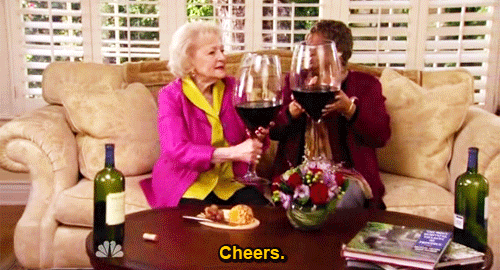 Reign's 3×14 "To the Death" airs Monday, May 16, 2016 at 8/7c on The CW.
(image: youtube.com)