(Image credit: foxmovies.com)
While news of Dylan O'Brien's recovery after the horrific accident he went through on The Maze Runner sequel's set have been sparse and not exactly encouraging (the whole movie is "indefinitely" on hold…so take from that what you will, but you won't be seeing The Death Cure in theaters anytime soon, if at all), it has just been announced by Deadline that he has allegedly scored a new lead role in the American Assassin series!
"O'Brien will play the title character, who ruthlessly carries out covert counter-terrorist operations for the CIA in the book series. A deal is expected to make shortly, ending a long search for what is expected to be a star-making role."
This is very, very exciting! Not only is it a major step up for Dylan considering he's moving on from YA roles into more adult ones, but he's the lead and there's a possibility for sequels. The material looks dark enough to be intriguing, and if CBS Films and Lionsgate can pull a Kingsman, well….Sign me up! (Cue all the spy fanfics involving a grown-up Stiles, please and thank you)
Even more exciting: Michael Keaton is also apparently going to star as "a badass Cold War veteran who teaches the young assassin everything he needs to know". Um, yes please! Michael Keaton has been going through something of a Keatonnaissance recently what with Birdman and Spotlight's success (not every actor can say he starred in two, consecutive, Best Picture Oscar winners, you know?) so any project he's in means I'm automatically interested.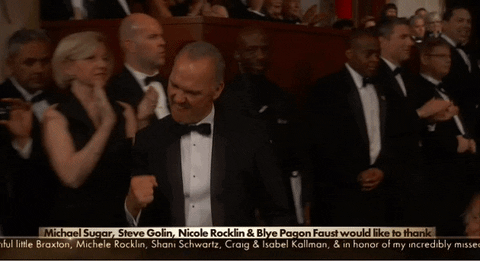 So what is American Assassin even about? According to Goodreads:
"Mitch Rapp is a gifted carefree college athlete until tragedy strikes September 11 and demands retribution. After six months intense training, in Istanbul he assassinates Turkish arms dealer who sold explosives for Pan Am attack. His team moves to Hamburg, across Europe, leaving a trail of bodies. All roads lead to Beirut, where enemy has ambush for unknowing Rapp."
Wow, this is going to be wildly different from his usual roles, whether we're talking about lovable (but dark) sidekick Stiles, unwilling hero Thomas or jerk with a soft spot Stuart. And that's without mentioning Casey in the upcoming Deepwater Horizon and possibly Little White Corvette.
This kid is going places and I can't wait to see the result! This, however, means that his role in Teen Wolf season 6, already very reduced, will likely amount to nothing. No word on how the show is going to deal with it yet (aside from rumors about Stiles being erased from everyone's memories but if he never comes back…), so you'll have to stay tuned to find out more!
If anyone is looking for me, I'll be binge-reading the first entry in the American Assassin series!