Scandal: Season 5, Episode 19, "Buckle Up", Aired April 28, 2016
Do you ever go through some drama but know in your heart it's just the beginning? That's what Scandal's "Buckle Up" felt like. Key pieces were falling into precise places and the tsunami is building. Here are the top shockers from last week's Scandal episode.
Abby v. Liv
The best frenemies pair (sorry Nicole and Paris) had it out in Scandal's "Buckle Up". Although the hissing match wasn't unexpected, Abby's resourcefulness was.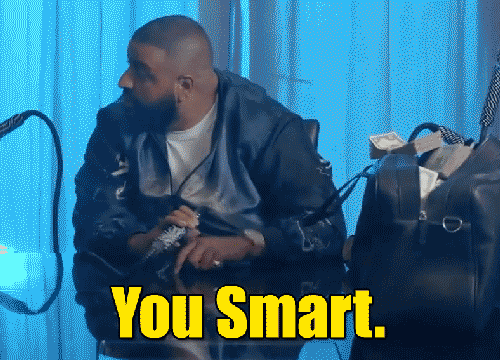 In an illegal maneuver, Ms. Whelan was able to sabotage the Grant campaign. Mellie was trying to fly out to get an important political backer when Abbie had Air Force One's pilot feign mechanical failures. This effectively grounded every plane at the airport.
Liv tried her best, but it was Mellie and Marcus who really fixed the situation. Liv is struggling for control and is in need of some serious TLC.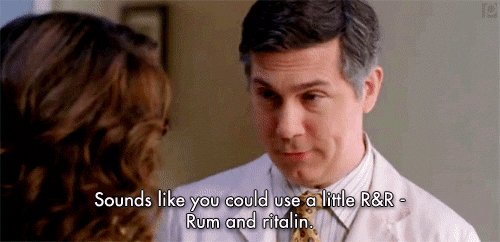 Governor Baker's Dinner
GUYS, Annie Potts made an appearance and I freaked. Everyone should see her in ABC's short-lived show GCB. The show's hilarious, ridiculous, and only ten episodes. Back to Scandal, Florida's Governor Baker invited the Republican candidates over to battle for her endorsement.
Gov. Baker may be a woman but she's got a right set of balls on her. She bribed Rosen openly with little regard for his position as Attorney General. The Florida powerhouse wanted David to dismiss his case against her big sugar guys for polluting.
Susan Ross was not a fan and criticized her halfway through dinner. However, Baker backed Susan and it was shocking to everyone — except David Rosen. David took the bribe. Hopefully, Susan doesn't find out.

Michael makes moves
Cyrus's prostitute husband, who I've named as LuvHub, surprised everyone including Cyrus.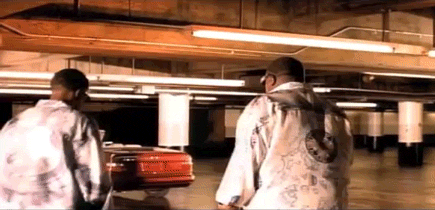 Frankie Vargas' persistent brother figured out Cyrus might have been behind the shooting that made his brother famous. To get evidence, Alex Vargas tried to entice LuvHub to give him information. Vargas even told LuvHub about Cyrus' indiscretions. Low blow, dude.
Cy bludgeoned LuvHub's emotions when confronted about his affair, so it was surprising that he helped. The flash-drive LuvHub gave Alex was rigged. It sent an email from Alex's email to the press leaking his niece's hospitalization. Frankie Vargas was outraged and sent his brother home.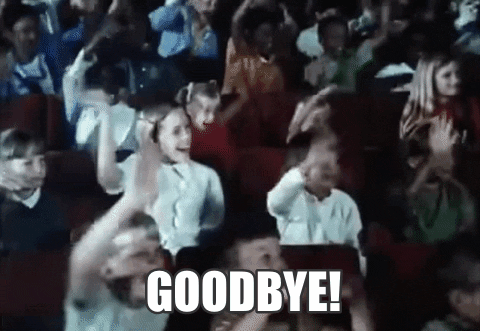 An elated Cyrus called home to thank Michael but, it was too late. A big shocker was LuvHub moving out of Cyrus' home and taking their daughter. Michael has been caring/raising that child as his own and Cyrus blatantly said she was "James' daughter".
Grant helps Grant
Thanks to Abby ruining flight schedules, Mellie Grant took some advice from her new BFF Marcus.
Mellie walked off her plane and had some one-on-one time with the President in front of reporters. I miss when the Grants worked together. They had a strong loyalty to their family even if they weren't in love. It was nice to see them being their better selves.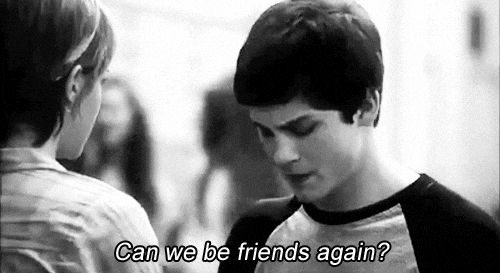 Fitz told Mellie how proud of her he was and that Liv killed Andrew with her bare hands. Mellie had no idea.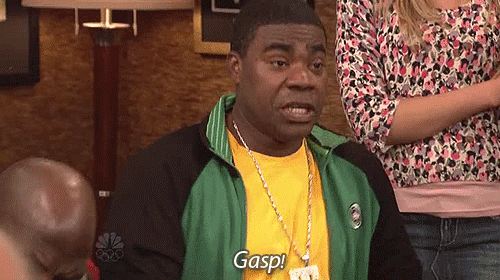 My heart goes out to Mellie who's been taking care of Liv. She's been pushing Olivia to eat, swim, and sleep which mustn't be easy.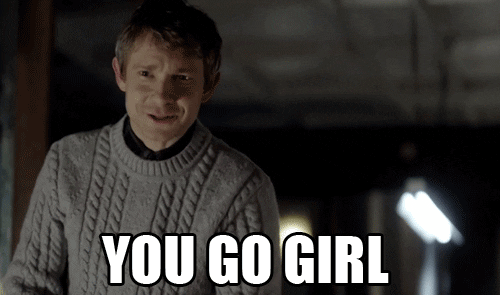 By the end of their conversation, Fitz agreed to move the plane and Mellie promised to get Olivia to run again.
Liv wasn't completely paralyzed: in a stroke of genius she had Fitz escort Mellie to the dinner. This helped Mellie gain entrance and the best seat in the house.
Doyle just might be the next POTUS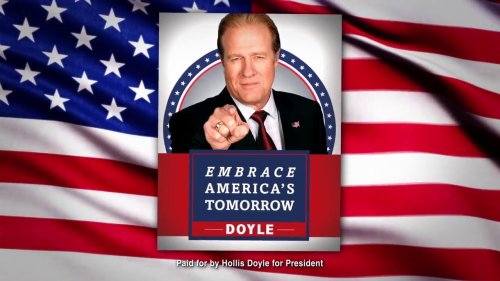 Surprise! Hollis Doyle won Florida.
While everyone was undermining each other's campaigns, Doyle went ahead and woo-ed the people of Florida.
This advantage frazzled a good number of people. David let a case slip for no reason. Abby and Liv both lost. Mellie and Susan have to up their games.
In good news, Abby and Liv are teaming up to get Hollis Doyle out of the race. As former VP Sally Langston said, Hollis is walking into the lion's den.
Scandal's "Buckle Up" was not the craziest episode out there, but it's readying us for a big shake down.
And now, another GIF of Annie Potts from GCB.
Don't forget to comment below and follow me on Twitter for some awesome live tweeting: @SuryaCherian.
Scandal airs on ABC, Thursdays at 9/8c.
(image: ABC)