If you're an avid Scandal fan, then you probably have a favorite couple/ship. Shondaland has cranked out some top notch and steamy relationships. Five seasons, an array of lovers, and buckets of emotions have led us here! Which pairs of lovers are the best Scandal couples? Let's get cracking.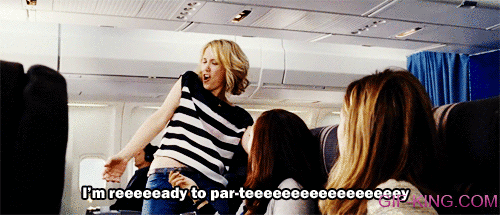 Quinn + Charlie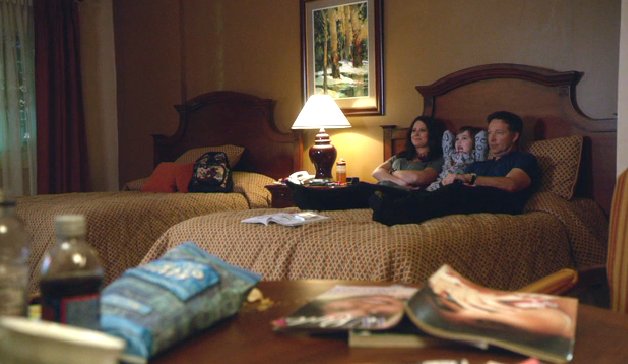 They're weird and crazy, but cute. They work. Plus, Charlie calling Quinn "Robin" is adorable.
It's pretty obvious that Quinn is Charlie's forever bae. She's different, and he doesn't have to hide his true self. She understands what B613 does to a person. Oh, and she's a total badass.
Los Padres Pope
Maya and Eli Pope made it on the list even though they're psychotic because they brought Olivia into the world.
#tbt to Mama Pope knowing exactly where Eli was when he went off the grid. That's true stalker love.
Cyrus + James Cyrus and James had a tumultuous relationship. How they stayed together when they both worked at the White House is anyone's guess.
Cyrus hired Charlie to shoot James to keep certain election fraud secrets safe but, couldn't go through with it.
If there was anyone Cyrus loved or could love, it was James. Cyrus adopted a daughter for James — even if it was to distract him. RIP, James; Cyrus misses you.
Olivia + Jake
Now, we're getting to the juicy ships. Olivia met Jake "randomly", and it was instant oats success. Jake was not only a member of B613, but on a mission to charm Liv's socks off.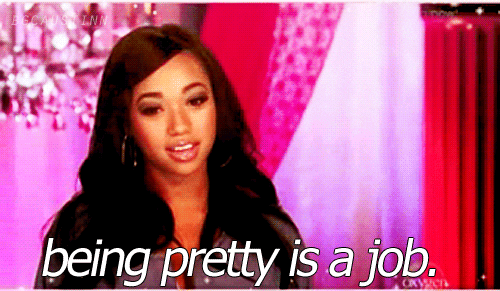 Jake fell for Olivia, and no one's surprised. Her closet is one Helen of Troy would be envious of.
Liv and Jake had their moments, and honestly I did like them.
Jake just isn't my preferred option. He's still a catch though.
They currently have a friends-with-benefits deal going on, and it's weird. Jake's engaged, and Papa Pope refers to them both as his children. It's wrong on so many levels. Hey, at least the sex is good?
Plus, never forget they actually did run away together.
Mellie + Fitz There are people out there who would like them to be together forever.
If anything, they were a good team. Mellie sacrificed a lot to help Fitz get and stay in the White House.
She literally had a third child to get the press away from Mistress Lane. Not to mention dealing with Big Gerry's big and disgusting indiscretion.
In the end, Mellie just wants Fitz's support. I actually want them to be friends again.
#Olitz
We have reached the mothership (see what I did there?). The best of all Scandal relationships. The big kahuna and my favorite couple. Olivia Pope and Fitzgerald Thomas Grant the Third.
Shondaland likes to put its characters through the ringer, and these two are no exception. Liv's dad killed Fitz's son, and we all thought Fitz killed Maya Pope. Their love survived surprisingly.
They definitely work better together.
Fitz built Liv a home in Vermont, and I wish I was her. I can't make jam, though.
I hope their romance is rekindled once Fitz leaves office. Vermont won't happen but as long as they're together, it's a good day.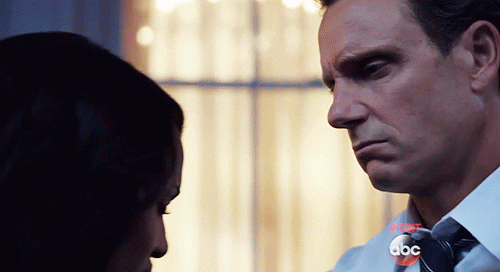 Honorable UN-mentions
Here a list of couples that are the bane of every Scandal fan's existence:
Olivia + Edison – He was boring, their relationship was boring; even his turning evil was boring.

tumblr.com

David + et al. – For being the Attorney General, the man needs more backbone. Sure, Liz is a straight Portia de Rossi. But, Susan's a good-hearted and smart woman. Sorry not sorry you're single, Rosen.

tumblr.com

Fitz +mistresses galore – Bye Felicia to them all. Right, Khaleesi?

tumblr.com
Who's your favorite Scandal couple? Comment below or tweet me, @SuryaCherian! P.S., I will be live tweeting Thursday's episode!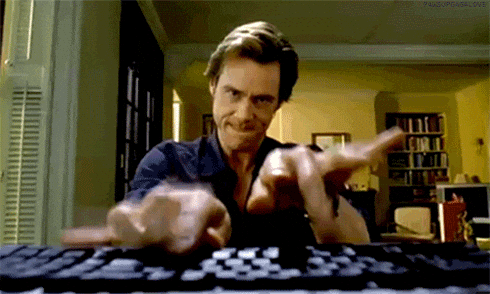 Cheers to an amazing show that keeps us all on our toes. Also, you're welcome:
Scandal airs on ABC, Thursdays at 9/8c.
(image: Scandal | ABC)