(Image: www.sensacine.com)
It's Marvel week on Kimmel which means we are sure to have some super fun superhero packed news, which we LOVE! Last night we were gifted with the new 'Doctor Strange' trailer! It's unlike anything we have seen from Marvel and here are the 3 BEST moments from that awesome mystical sneak peek!
TILDA SWINTON!
From the elegant, flowy voiceover to her completely bald head, Tilda (as The Ancient One) rocks it out in this teaser. But really, was there ever a question that she wouldn't be a frickin' delight? In the trailer, she propels Doctor Strange into a mystic tailspin making him promptly beg her to teach him. The trailer indicates that the Doctor starts off skeptical of magic to which The Ancient One says BOOM: The trippy kaleidoscope room and city 
What the hell is this?! It is absolutely mesmerizing. When Doctor Strange's spirit leaves his body does he see the world in this manner? If so, I may need to bring my motion sickness bracelet to the theater, because damn, that's a lot of spinning around. There is no doubt that this movie is going to be a visual stunner.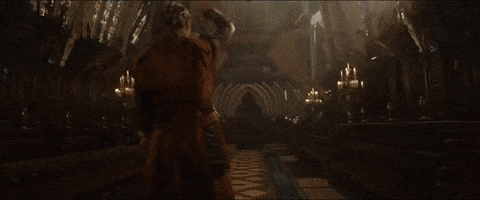 The Origin of Doctor Strange
I love that this story starts with a grown-up, not a teen who's uncle dies or a boy who's parents are murdered. Nope, this is a dude who went to med school and built a life before turning "super" and that is awesome. We see that he was actually a doctor and based on the trailer, we will get to see just what drove him to seek out magic. If Grey's Anatomy has taught me anything, it's that when a doctor "loses" their hands, that's it. The path from doctor to Doctor Strange isn't your typical origin story and I can't wait to see how it unfolds! Also, bonus shot of doctor Rachel McAdams! Are you excited?!? Of course you are! Now if this was just a "teaser" what else can we expect from a full trailer?! So cool!
Stay strange everybody! 
Doctor Strange hits theaters November 4, 2015.