This week, following the release of a new Fantastic Beasts and Where to Find Them trailer, years of Harry Potter nostalgia has well and truly hit the fan! Compared with the last teaser, this new trailer in particular, has brought with it a very sentimental vibe, and fans have been hyperventilating worldwide.
Even though this movie will follow an entirely new story, Rowling wasn't lying when she said that her Wizarding World would always be there to 'welcome you home.' The excitement is incredibly real! So, we have broken down and highlighted the most heartwarming and nostalgic aspects of the new trailer. Harry Potter geeks, unite!
Music = ON POINT!
First and foremost, that soundtrack! There are obvious deviations from the classic Potter theme song – this is a completely new take on the 'Potterverse', after all. However, towards the end, that familiar magical jingle weaves its way back in, appearing like the room of requirements to our inner child and inviting us home. Goosebumps. Chills. Dramatic dancing.
Emotive References
I think we all felt a twinge of  bittersweet pain at the mention of Hogwarts and Dumbledore. We hear that our protagonist, Newt Scamander, was expelled from Hogwarts for 'endangering human life with a beast' and that Dumbledore 'argued strongly' against this. This mirrors Hagrid's Aragog expulsion story, as many die-hard fans will know. Therefore, this kind of reckless rebellion must be common amongst Wizards who like to affiliate with such 'fantastic beasts'. Rebellion was kind of a big theme within Harry Potter, so it's good to hear that the coming trilogy won't be lacking in such.
As this movie is set in the 1920's, Dumbledore will be in his mid-40's and still just a Transfiguration teacher at Hogwarts. This small mention foreshadows the power Dumbledore – '…the finest headmaster that Hogwarts has ever seen' – will go on to graciously acquire. The hearts of Potter fans everywhere are swelling! Even though Hogwarts is unlikely to feature in this film, it is certainly an old ghost who's presence will be felt.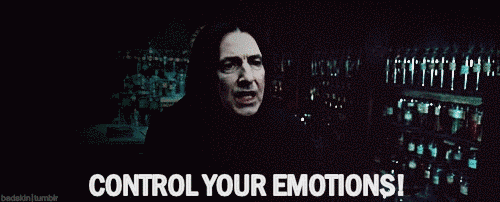 Magic.
Muggle-proof ('muggle worthy') items—check! Levitating objects in the dining hall—on it! Walk-in —of course! Moving portraits and photograph: definitely! A Diagon Alley brick wall recreation—a must! Newt apparating, muggles being thrown across tables by, perhaps, the knock-back jinx ("FLIPENDO!" However, it's more likely the result of some mystical beast that we are yet to encounter) and other spells—YES! And, of course, to top it all off, a fantastic beast in the CGI —necessary!
Honestly, need I say more?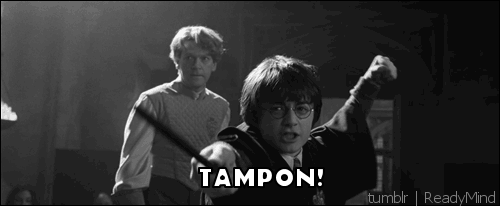 Spellbinding Scenery
Set in New York and in the 1920's, straight away suggests the scenes will be flashy and stunning. The main set we are graced with in this trailer is the U.S. Ministry of Magic, MACUSA, complete with a gang of hurrying Aurors of to sort some Dark Arts debacle. The colors have a striking resemblance to the Ministry of Magic that we saw in previous Potter films, which is so aesthetically pleasing!
Overall, the general visual presentation resembles that of the Harry Potter films. Donned by the characters are familiar looking neutral colored pieces: waistcoats, trench coats, caps, and the odd woollen accessory.
As for the wizarding decor, Fantastic Beasts has stuck with the earthy textures and hues of the wooden, stone, marble, and metal interiors. Pillars and arches; pillars and arches everywhere! And, quirky attire is certainly still the dress code!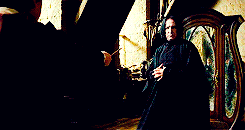 I have re-watched this trailer multiple times, and each time it has been a spine tingling experience. So, 10/10 just for that! Thankfully, it shan't be much longer as this fantastic film is set to hit cinemas November 18, 2016.
Let us know in the comments what you thought about this new trailer and tell us just how excited you are for the upcoming trilogy! Don't hold back!