Sleepy Hollow's season 3 ended this past Friday and it was ridiculous. I'm still in shock. If you need a full episode recap of "Ragnorak", I've got you covered! So, are we getting a 'Sleepy Hollow' season 4?
Now I'm sorry guys, but we need to have a scary talk. FOX has not green-lighted Sleepy Hollow for a season 4! It's crazy, I know. I don't think any of us are ready for a Tom Mison-less TV experience. So, how do we get the network execs to renew our show?
The answer is simple: Boost ratings and positive feedback. Re-watch episodes on legal networks like Hulu so FOX will get those numbers. Use social media to just talk about Sleepy Hollow so it can bring in new viewers. There's also a hashtag, #RenewSleepyHollow, that's been circulating and should get FOX's attention. Let's do this!
Predictions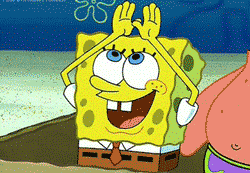 I'm hoping there's another season, so let's talk theories! Also, I'm currently wishing on a star for it. I could be speaking to a distant airplane, though. I'm not 100% sure. Anyways, here's what I think is going to happen in Sleepy Hollow season 4:
Ichabod is going to get his American citizenship and be in charge of a fully functional secret organization. They'll have power in all branches of the government and be an incredible force. Crane will learn who to trust and be wary of.

HTC

Crane will also be searching for the new witness. It's someone related to Abbie. She had no children that we know of so, maybe a cousin? He needs to be quick though. Others are looking for the new witness as well. Hopefully, that fancy club of his can help him.

imgur.com

Sophie and Jenny will continue fighting monsters. Jenny's lost two close loved ones but, she'll keep going. Abbie and Joe died to protect the world and Jenny won't let their sacrifices go to waste. Jenny and Sophie could make a great team, too.

tumblr.com

Danny, on the other hand, will be initiated into Crane's organization/brotherhood/nifty club. Ichabod trusts him. He could help gather intel on everyone *cough* get everyone drunk *cough*. That'd help Crane figure out who's good and bad.

shemazing.net

Papa Mills will probably stop by to push the team in the right direction. He knows a lot of information and knows how things work. Plus, our guys need as much advice as they can get.

goodreads.com
Sleepy Hollow had one hell of a season and I'm craving more. I'm excited for new adventures but, sad about those we've lost. The good thing about this show is that they refer to old characters often. They keep their spirits alive. I miss everyone already.
Don't forget to make some Sleepy Hollow noise. Go grab a friend and binge watch! Get social media hyped up so FOX will renew this fantastic series.
Hmm, I wonder how many of my Sleepy Hollow season 4 predictions will come true.
As always, you can comment below or talk to me on Twitter, @SuryaCherian. I love discussing possible outcomes and theories! I'm also pretty sure that if television didn't exist I would have been a conspiracy nut. Jack Hodgins 2.0 for my Bones fans.
Sleepy Hollow season 3 episodes can be found on FOX or Hulu. All episodes can be found on Hulu.
(image: Sleepy Hollow | Facebook)