Season 3, Episode 10"Fallen", Aired April 7, 2016
This may have been my least favorite episode of this season, only because I am not a huge ALIE plot line fan, but there were some AMAZING performances and great plot moments. (Bye Pike!)
"Where's Lincoln?" – A clueless Bellamy Blake
Okay, after that line, you can't really blame Octavia for punching her brother in the face. Her true love was just executed and she blames Bellamy. She may have taken it too far, but this is show set in a world of extremes. In The 100 if your brother pisses you off and you are a grounder trained bad-ass like O, then yeah, that's what happens. It was hard to watch but I think that was the point. Bellamy let her take out her anger and grief on him. He didn't let anyone help him. They will work it out but this is going to take some time. Even after she beat the crap out of him, Bellamy was still bargaining for his sister's safety. That's love.
Worst Commander EVER. Ontari isn't smart enough to pull this off. She 100% needs Murphy to help her. Murphy is keen and sly and Ontari is NOT. She is power hungry and vicious. Maybe it's that she was raised in the Ice Nation, but this chick is crazy. Murphy, being wise and such knows this and uses it to his advantage. He is staying alive by helping Ontari. Now let's talk about that chain/naked scene. Murphy turned her down and she kept going. Boo. It was clear that Murphy had at least some interest in Ontari when he kept checking her out in all of her naked glory, but he straight up turned her down. Ontari used the fact that Murphy's life is in her hands and it was uber creep city. The thing to remember here? That's what she is all about. Ontari is ruthless, power mad and awful. She stuck to that throughout the episode and especially during that creepy chained up Murphy sex demand scene.
Holy acting chops. Raven is trying to block Alie by overloading herself. Abby and Jasper help but in the end, they fail. The ALIE story in this episode was super weird and I found it a little annoying, however I must say how fricking great Raven (Lindsey Morgan) was. From the anguished screams to the super eerie ALIE takeover scenes, you killed it girl. Also, bonus props for doing chin-ups because yeah, chin-ups suck. She brought such intensity to this episode and it looks like she is going to slay in Episode 11 too.
Mama drama! Monty's mom sucks but her betrayal of Monty gave is what led to the start of Bellamy's redemption. Even if he only did it for his sister, I am so happy to have Bellamy back. When Kane called Bellamy the enemy I almost lost it. Monty and Bellamy belong with this group. It sucks that his mother would do this to him, but this is a good thing.
Also, PIKE IS GONE! (for now!)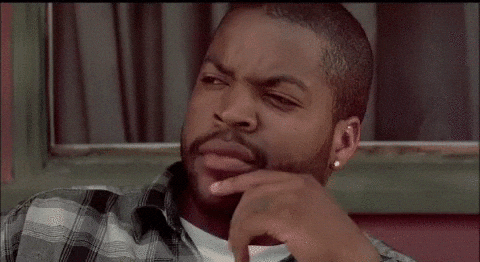 Back to ALIE. She is now in full control of Raven and it's creepy AF but again, Lindsey Morgan was amazing. To save Raven's life after ALIE slits her wrists, Abby takes the key. HOLY CRAP. Now Arkadia is like robot zombie freaksville. Thankfully, Jasper thinks fast and grabs Raven to get out of there. That's right. The most unhinged dude at the beginning of this season is now the only one in control of his mind in Arkadia. He busts through the door AND, oh hey, it's Clarke!
Clarke finally coming back to Arkadia like:
Luna/Emori theory. What if Emori is Luna? She has the deformed hand and all, but what if that is why she left? Only time will tell but it would be pretty great to see her strike down Ontari and tell her that she is a Commander. Who do you think Luna is? Have we met her yet or is it a new character?
What did you think of this episode? Let's discuss! Hit the comments or find me on twitter AND check out our The 100 Fandom Page for all of your The 100 news, recaps and polls!  The next episode looks awesome! To save Raven, the whole gang is back together! It looks so good. I can't wait! (Squeal!) How excited are you?!
RATING: 2.9 out of 5 stars!
May we meet again!
The 100 airs Thursday nights on The CW at 9/8c!