TV
'Gilmore Girls' revival news round-up: What happens in Stars Hollow…
(Image credit: hypable.com)
…stays in Stars Hollow. Well, for that to be the case Stars Hollow would have to be more Tijuana, less the Magic Faraway Tree but still. You guys, we have videos from the set, actual footage of very well-known characters (and their hairstyles…you may want to prepare yourselves) AND the first magazine cover (from EW, no less)! The Gilmore Girls revival is happeniiiiiiing, it's coming and I can't wait to see what they have in store for us.
Who's back? 
Many, many names have been confirmed over the last few months so rejoice! These four seasonal episodes will not be without the likes of Kirk, Doyle, Miss Patty, Babette, Christopher and even, yes, the odious Mitchum Huntzberger.
https://www.instagram.com/p/BCTORaEFWn8/
Of course, the core characters are back too, but it seems like our beloved Sookie (Melissa McCarthy) won't be. See, she's such a huge star now that apparently the Gilmore Girls people in charge of such things automatically assumed she wouldn't be available, and by the time they realized she'd try and make it work regardless, she really wasn't available.
I don't know exactly who is responsible for this BUT I WANT NAMES. No Sookie?!
Sookie's an integral part of Stars Hollow and how are they going to explain her absence? More to the point, how are they going to justify Jackson's presence sans his delightfully accident-prone, entirely-comestible-basket-making, wife?! Is she currently being trained by the CIA*? Did she finally move to France and live in a house made of cheese? (Oh wait no, I'm confusing my TV Chefs here. That was Monica. Hang on, have Sookie and Monica met and started a restaurant together because that would be The Best!)
That doesn't seem sanitary but okay.
*The Culinary Institute of America, for those of you who don't know all Gilmore Girls episodes by heart, you absolute HEATHENS 
Who's new?
Sutton Foster, for one! That's right, the Younger star (if you haven't been watching, stop reading and go catch up immediately) who also was on Bunheads (Amy Sherman Palladino's follow up to Gilmore Girls) will be playing a character who… well, has scenes with Lorelai and a few others, and appears in two episodes. That's all we know for now, but Sutton is very excited and almost had a meltdown after meeting Lauren Graham. Girl, who wouldn't?!
Thankfully, it is happening although I don't know what she's talking about, I'd watch Gilmore Grannies in a heartbeat. In fact…it already kinda happened:
"Well, it was in the future and we were all old, you and me and Rory and Jackson and Michel, everyone. Gray hair, walking around with canes, we're all kind of ailing, you know? I had those big cataract glasses on. You were hard of hearing and kept going, 'Huh? Huh?'"
But Sutton won't be the only new face, according to Bustle, there'll be a plethora of them to discover!
"There's a Peruvian couple named Berta and Alejandro. There's also Nat Compton, a man so miserable he puts Luke's early cynicism to shame. There's Dewey, a 13-year-old, Clementina, a nanny from Portugal, Tim and his sister Gabriela, and then Lane's two twin boys, Stevie and Kwan. Oh, and there's also a "Michael Cera type" who sounds incredibly interesting to me. Paul is his name, and he's "a good boyfriend.""
And of course, Mae Whittman will also be guets-starring. Yes, you read that right, Lauren Graham's other TV daughter!
First footage!
…Sort of, but hey, it's Milo Ventimiglia and Jared Padelecki in Gilmore gear, milling around the town so I'll take what I can have. They talk about Batman VS Superman but I'm more intrigued by the hairstyles they're sporting. While Dean went through a variety of them throughout his time in Rory's life: from constantly falling in his eyes bowl-cut to very clean and proper, he now seems to be sticking to "long and unclean". Jesse isn't faring any better though, I hope the "dirty troubadour" look is in and he's replacing the guy who used to sing all around town because he's going to have a hard time being taken seriously otherwise. Maybe these two can bond over losing Rory and clean hair though, you never know!
I'm hoping Logan will redeem everything, however. *Emily voice* His hair is perfect!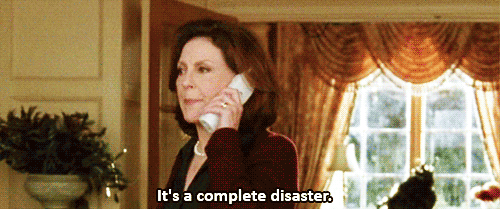 Look at it. Really.
Anyway, here's the video!
Here's what the boys think! What do you think? Batman or Superman? Tell us in the comments below and don't forget to go see Batman v Superman: Dawn of Justice in theaters March 25th! #WhoWillWin

Posted by Gilmore Girls on Monday, March 21, 2016
So, who/what are you guys most excited to see? Emily Gilmore in all her glory? Lorelai and Luke, hopefully living their happily ever after? April Nardini (yes she's back, no it's not her fault the character is hated, please give her a chance!) The townies living their little pumpkin-filled lives, with Taylor obsessing over the latest crazy festival the town is organizing? (Tomato Throwing? Underwater Singing?!)
In any case, I can't wait and you know what comes after magazine covers….trailers for the new season!